Road traffic accident claims
Road traffic accident claims
If you are involved in a road traffic accident, whether as a driver, passenger or pedestrian, it can be a life changing event. Our legal experts are here to help you get the rehabilitation, compensation and to support your needs following a road traffic accident.
Meet our road traffic accident and serious injury experts
Many of our road traffic accident solicitors are considered leaders in the field with a significant amount of expertise.
One of the UK's leading specialist law firms.
We are proud to have partnerships with national charities and be recognised in the latest legal directories.
As a leading law firm with dedicated specialists in personal injury and road traffic accident claims, we have supported thousands of people affected by road traffic accidents. Whether it's obtaining compensation for you, helping with benefits, accessing rehabilitation, challenging statutory provisions or protecting any compensation awarded, we work with you to reduce the burden of dealing with any of the additional issues faced at such a difficult time. We will make the claims process as straightforward as possible and ensure the best possible outcome is achieved.
We recognise every road traffic accident claim is unique, with its own set of circumstances and challenges. We offer No Win No Fee funding. This means that if your case is unsuccessful, you won't have to worry about any legal fees. We are committed to ensuring that everyone has access to exceptional legal services.
Paul's Story: Life After Amputation
After being involved in a traffic collision while riding his motorbike, our client Paul, a police officer was injured, which led to him having his leg amputated after years of trying to save the leg. Here's how our personal injury team helped.
Richard Gaffney and his team supported me throughout my personal injury claim, from being paralysed in a hospital bed to successfully settling my claim arising from a cycling accident over 3 years later. He was always calm and measured in our dealings particularly when I was often frustrated with the slow nature of the legal process. As a fellow cyclist I was reassured by his empathy with my demise. Highly recommend if you are prepared to fight to the bitter end. Client testimonial (for Richard Gaffney)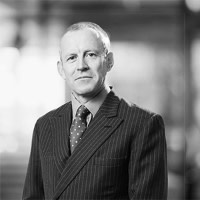 Nothing was too much trouble for Matt. He always explained things and made sure I understood everything. I was delighted with the settlement he secured on what I know was a very challenging case. Client testimonial (for Matthew Tomlinson)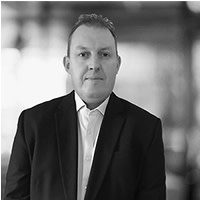 Really helpful and always on the other side of the phone if needed. Quick and easy service. Ashley
Excellent communication, in constant contact with the latest info regarding your case. David
Everything is moving along quickly and smoothly. Good professional service I'm glad I chose Slater and Gordon. Kenny Jackson
Why choose our road traffic accident solicitors?
When it comes to dealing with the aftermath of a road traffic accident, it is crucial to have a trusted and experienced personal injury solicitor by your side. Our lawyers have consistently received high rankings from reputable independent legal directories, such as Chambers and Partners and The Legal 500 and also hold APIL (Association of Personal Injury Lawyers) accreditations. Our lawyers are amongst the best and most experienced personal injury lawyers in the country, and are leaders in their field.
We are also accredited by both the Solicitors Regulation Authority (SRA) and The Law Society's Lexcel program. We adhere to the highest standards of professionalism.
We work closely with medical experts who can assess your injuries and determine the future care and rehabilitation you may require. This collaborative approach strengthens our ability to negotiate fair compensation on your behalf. We also have an in-house rehabilitation co-ordinator to provide support immediately to ensure you get the best start to your recovery.
Your long-term recovery is what matters, and we work with several charities that support those who've suffered a serious injuries and victims of road traffic accidents, including Brake, Road Peace, Aftermath, After Matters, Headway, Spinal Injuries Association, The Limbless Association and more. These relationships allow us to point you in the right direction with any ongoing help and support you and your family may need.
Why choose Slater and Gordon?
Expertise
We are an award winning law firm and have a dedicated team of road traffic accident solicitors to advise and guide you – no matter how complex your situation may be.
Affordability and advice
We're able to offer affordable expert legal advice and can provide guidance on all aspects of road traffic accident claims. Our Initial Consultation provides tailored advice on your situation giving you clear guidance and options regarding next steps.
Tailored advice
We understand that every claim is different – so we are able to provide tailored advice and guidance to suit your individual needs.
Local access
We are a national law firm, with legal experts available locally across the UK. Meetings can be arranged via telephone or video call, to suit your requirements.
Frequently asked questions about road traffic accident claims
Can I claim compensation for a road traffic accident that was partly my fault?
Contributory negligence can be complicated, and we can often feel responsible, even when it is not our fault, for an accident which occurs. It is very important to speak to someone who can examine the facts and advise on the best course of action. In all cases of injury, in particular if serious injuries have occurred, even if there is a finding of what is called "contributory negligence", you may still be entitled to partial compensation and in all instances, it is better to get a slightly reduced compensation award than no support at all. Our lawyers are experts in handling the complexities of such cases. We'll discuss the circumstances of your accident with you and provide honest feedback on whether you could pursue a claim and what the likely outcome would be.
Can I make a no win no fee road traffic accident claim?
The road traffic accident claims we pursue are via a no win no fee agreement. If you are successful in your claim, your opponent will cover the costs for most of your legal fees. If you are unsuccessful you won't pay any fees providing you have not misled us in any way.
How long does a claim for a road traffic accident take?
As each case is different, we cannot give an exact timescale that your road accident claim will take but in every case we endeavour to conclude each claim as quickly and efficiently as possible
How long after a road traffic accident can you claim?
You have three years from the date of the accident or from the date the injury was discovered to commence a road traffic accident claim so you shouldn't delay in seeking legal advice from a specialist lawyer.
Can I start a road traffic accident claim for someone else?
Claimants will need to be over the age of 18 to bring a claim in their own right. If you're bringing a claim for anyone under the age of 18, you'll need to be appointed as a litigation friend, who is a person who acts on behalf of the child in this situation, usually a parent or legal guardian. Court approval of any settlement will be required at the conclusion of the case. Those injured when they are below the age of 18 have the right to claim injury compensation in their own right for three years from the date of their 18th birthday, which means until the day before their 21st birthday.
An injured person may also not be capable of making a claim if they have lost mental capacity (usually caused by a brain injury), whether it was caused by the injury or not. They will need a litigation friend to bring the claim on their behalf. The Court will approve any settlement. This will include people who lack capacity as a result of:
A brain injury
An illness such as Alzheimer's or Dementia
A mental illness or learning difficulties
If the collision resulted in a fatality, a claim can be made by the estate's legal representatives (the person named as executor in the Will if there is one) or otherwise by a family member on behalf of all the dependents.
Will I have to go to court to settle my road traffic accident claim?
The vast majority of road accident cases will settle by way of a negotiation or compromise. However, if the case does not settle before the trial, attendance at court may be necessary. However this is rare.