Employment rights while self-isolating
What are your employment rights while you're self-isolating?
Employers have a duty of care to protect their employees' health and safety. We answer some of the most frequently asked questions our employment team have received during this unprecedented time.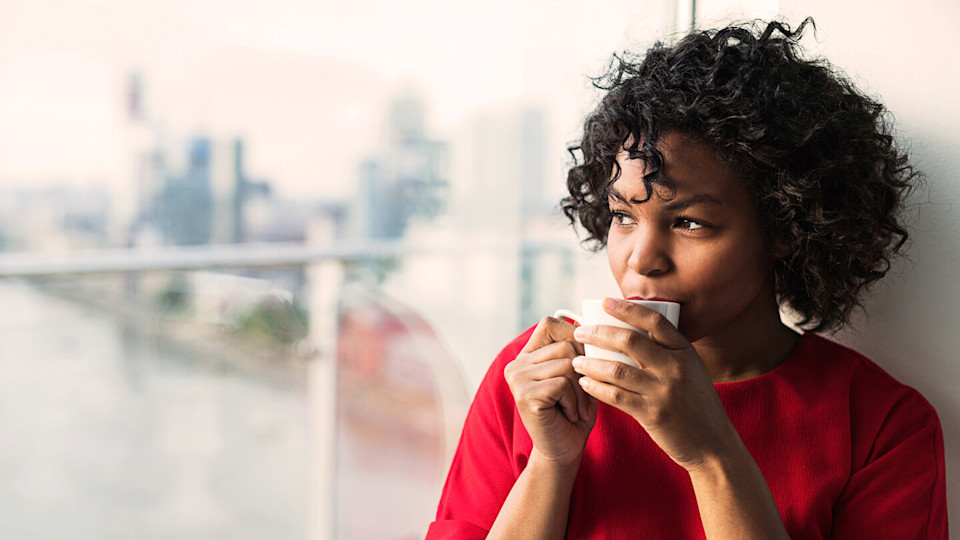 Advice from our legal experts
Slater and Gordon's specialist solicitors have the experience and the expertise you need. Call us now on 0330 041 5869 or contact us online and we'll call you.
For the latest articles, news, podcasts and expert insights, take a look at our newsroom
Find out more
Will I be paid while I'm self-isolating?
Yes, if you're an employee/ worker you will be paid statutory sick pay if you need to self-isolate for the following reasons:
If you have

coronavirus

If you have symptoms of coronavirus
If someone in your house has coronavirus symptoms
An employee or worker earning at least £118 a week can expect £94.25 per week of statutory sick pay for up to 28 weeks, and this should be paid to you from day one of your self-isolation. The amount for statutory sick pay will increase to £95.85 from 6 April 2020.
If you're self-employed or if you don't qualify for statutory sick pay then you may be entitled to claim universal credit or other benefits such as Employment Support Allowance (ESA).
Many employers have contractual sick pay agreements, meaning you could potentially be entitled to much more, so you should check your contract and any staff handbook that applies to you for this.
Do I need a doctor's note if I'm self-isolating?
We would suggest you check your contract and any staff handbook that applies to you, try to follow usual sickness reporting procedures and discuss the situation with your employer.
You usually need a note from a doctor after the first seven days of sick leave. As these are unusual circumstances which require quarantine, it would probably be unreasonable of an employer to still expect you to provide this right away as you might not be able to attend a GP surgery to obtain this.
Those self-isolating for more than 7 days should now be able to get an online self-isolation note from the NHS website or mobile phone app.
Am I entitled to work from home?
The current advice from the Government emphasises staying at home and only leaving the house for limited reasons. It also says that you should work from home if you can, as it's important to avoid crowds, close contact and unnecessary travel to prevent the spread of the virus.
If your job allows this then you should do so, but this is guidance from the Government only and does not give you an absolute right to work from home if your place of work is still open. However, if an employer unreasonably refuses the right to work from home in these circumstances when you're able to do so, and especially if you're particularly at risk from the virus, it could potentially be a breach of the implied term of trust and confidence.
What if I'm worried about the going into work?
Employers should take your concerns seriously, and listen to and engage with your concerns as they have a duty to protect their staff and provide a safe environment for them to work in.
If you're really afraid to be at work then they could offer you flexible working or the chance to take holiday or some other form of unpaid leave. You don't have to agree to this, but you should explore options and try to reach a compromise.
You cannot unreasonably refuse to work though or you could face disciplinary action, although given the seriousness of the virus and the circumstances, this should be a very last resort. The Government has emphasised that employers should respect the need for people to stay at home in the circumstances.
What if my child's nursery or school closes?
Employees have the right to reasonable time off to care for dependants in emergencies and this would normally cover situations where your childcare arrangements were disrupted.
There isn't a specific limit of the time you can take and your employer doesn't have to pay you for this time, unless your contract or staff handbook says otherwise. You could ask to take holiday instead if you want to be paid for this time, but if you're asking at short notice your employer may not agree to this.
If there's a long-term issue you may wish to consider taking parental leave for up to four weeks a year for each child you have. This is usually unpaid so you may prefer to try working from home if that's an option or to take annual leave instead.
You could also ask for flexible working or remote working to cover this period but depending on your occupation this might not be an option. If you want to do flexible working permanently then you should make a flexible working request in writing to your employer.
Currently due to COVID-19, schools are now closed to children whose parents are not key workers and so many employees are finding themselves working remotely while caring for children. The Government may yet provide further guidance around this issue.
Call our team on 0330 041 5869 for expert legal advice, or contact us online here.
I'm self-employed, what are my rights to payment if I can't work due to COVID-19?
The Government have recently put in place a Self-Employed Income Support Scheme to help the self-employed or partnership members who have lost income due to coronavirus.
To qualify for the scheme more than half of your income must come from self-employment and your self-employed trading profits must be less than £50,000. You must also have:
Submitted your Income Tax Self-Assessment tax return for 2018-19
Traded in the tax year 2019-20
Still be trading or would be expect for COVID-19
Intend to continue to trade in the tax year 2020-21
Have lost trading profits due to COVID-19
You can get a taxable grant worth 80% of your trading profits up to a maximum of £2,500 per month for three months, which is paid in one payment.
HMRC has said it will contact people who qualify for the scheme and invite them to apply online once the scheme is open.
If you don't qualify for this scheme you may qualify for universal credit or some other benefit. Your business may also qualify for a loan or grant. You should check this online at the Government website.
Free employment consultation
We would like to help any employee or employer who has been directly affected by the impact of COVID-19. Please call us and we can provide a 15 minute free telephone consultation. We can direct you to the most up to date information so that you can understand your legal rights. If you require more specific advice, we would be happy to help guide you through the process and address your concerns.
We are very experienced in helping employees and employers understand their employment rights. Not only can we advise you on your legal position, we will help you devise a practical strategy for resolving your employment issue during this testing period.
You can book an appointment by calling us on 0330 107 5059
PLEASE NOTE: this information was correct at the time of publication on 19 March 2020
Coronavirus | Your Legal Rights
We look at some of the most frequently asked questions relating to employment and COVID-19. Our experts explain your legal rights.
Really helpful and always on the other side of the phone if needed. Quick and easy service.

Ashley
Excellent communication, in constant contact with the latest info regarding your case.

David
Everything is moving along quickly and smoothly. Good professional service I'm glad I chose slater and gordon

Kenny Jackson