Medical negligence
Erb's palsy claims
If your child suffers from Erb's palsy as a result of mistakes made during pregnancy or childbirth, Slater and Gordon's specialist legal experts can help get the compensation you deserve.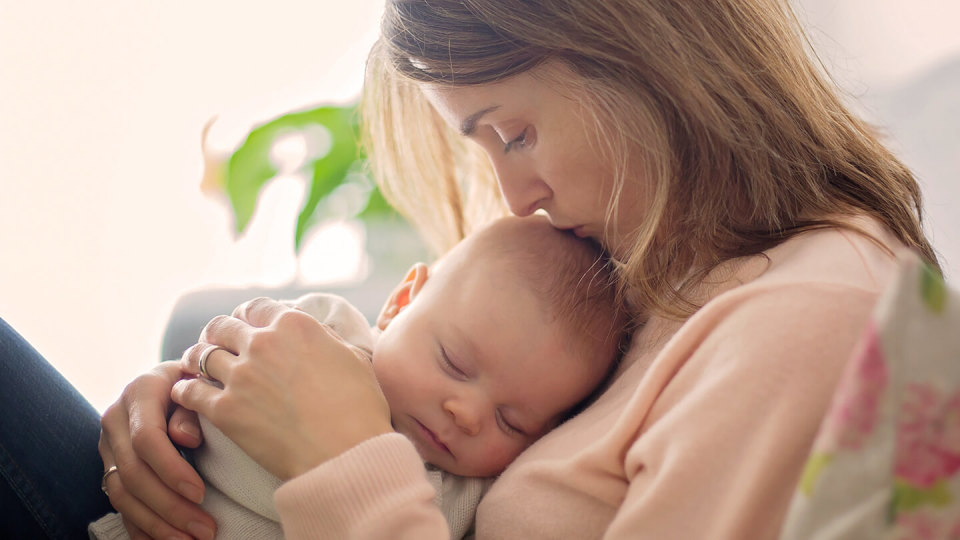 Medical negligence experts
Slater and Gordon's medical negligence experts are ready to help you. Contact us online today or call us on freephone 0330 041 5869 to speak to one of our friendly advisers.
Contact our medical negligence team today for support with your claim
Contact us
What is Erb's palsy?
Erb's palsy, also known as brachial plexus palsy, is a condition which mainly occurs due to trauma during childbirth. It can affect the primary nerves that supply movement and feeling to the arm and can result in partial or complete paralysis. Medical professionals are not always at fault. However, if the medical professional made errors during the delivery of your child and these errors resulted in your child suffering Erb's palsy, you may be entitled to compensation due to medical negligence.
What sort of medical mistakes can result in a child suffering Erb's palsy?
There are a number of errors that can be made by medical professionals, that result in your child suffering Erb's palsy. Our medical negligence specialists have secured compensation for many children in a number of different Erb's palsy claims with mistakes such as:
Improper use of instruments such as forceps or vacuum extraction
Unacceptable delay in performing a caesarean section
Failure to monitor the baby's weight, size and position
Failure to review the mother's pelvis and to perform the McRoberts manoeuvre if necessary
Is there a time limit on bringing a claim?
The law states that any claim on behalf of a child has to be brought within three years from the date of their 18th birthday in England and Wales and their 16th birthday in Scotland. However, there is no time limit if the child doesn't have mental capacity to bring a claim when they become an adult.
How much does it cost to bring an Erb's palsy claim?
The majority of medical negligence cases in the UK are funded by way of a No Win No Fee agreement. This means if your case is lost, you will not have to pay anything so there's no financial risk to you. For more information, visit our No Win No Fee claims page or alternatively, if you'd like to speak to one of our specialists, contact us for expert legal advice.
What can I claim for?
As well as claiming compensation for pain and suffering, we'll also include as part of your claim the cost of any care, treatment, rehabilitation, aids and equipment that's required now or will be needed in the future. Additionally, if you've suffered any hardship as a result of lost earnings, this can also be recovered.
For more information about bringing a claim for medical negligence, read our Medical Negligence FAQs page and our Medical Negligence Claims Guide.
Why choose Slater and Gordon?
We have many years' experience securing compensation for those who've suffered as a result of Erb's palsy caused by medical negligence and will handle your case with the utmost sensitivity and with great care.
As well as lawyers who are experts in the field of medical negligence, we also have trained nurses and midwives on our team. We offer home and hospital visits and provide immediate representation and rehabilitation support.
Contact us for a free consultation to help you understand whether or not you have a claim.
Can I change my solicitors to Slater and Gordon?
If your child has been diagnosed with Erb's palsy as a result of medical negligence, and you feel that you're not getting the specialist legal advice you need from your current solicitor, we'll be happy to discuss switching your case to Slater and Gordon. Simply call our experts on 0330 041 5869 or contact us online.
Meet the medical negligence experts
Meet our specialist medical negligence team, many of which are considered 'Leaders in their field' with a significant amount of expertise.
---
I just wanted to say thank you so much for everything Slater and Gordon have done to fight this case for us. I appreciate it has involved a lot of people. Please can you also thank the expert witnesses who have provided their expertise and help.

Mr and Mrs H (medical negligence client)
I cannot recommend Slater and Gordon enough, throughout the entire period of the case, all the staff have been both very professional, and supportive.

Mr Q (medical negligence client)
Kept informed regularly as to how my claim was going, prompt replies to any questions I had, excellent customer service at all times. Excellent service from all staff that have been involved in my claim.

Ms S (medical negligence client)