Serious injuries
Fatal injury compensation claims
Losing someone you love is the worst thing that can ever happen and financial compensation is probably the last thing on your mind. However, if someone else was to blame, you do have the right to seek compensation. Our solicitors have extensive experience of fatal injury compensation claims.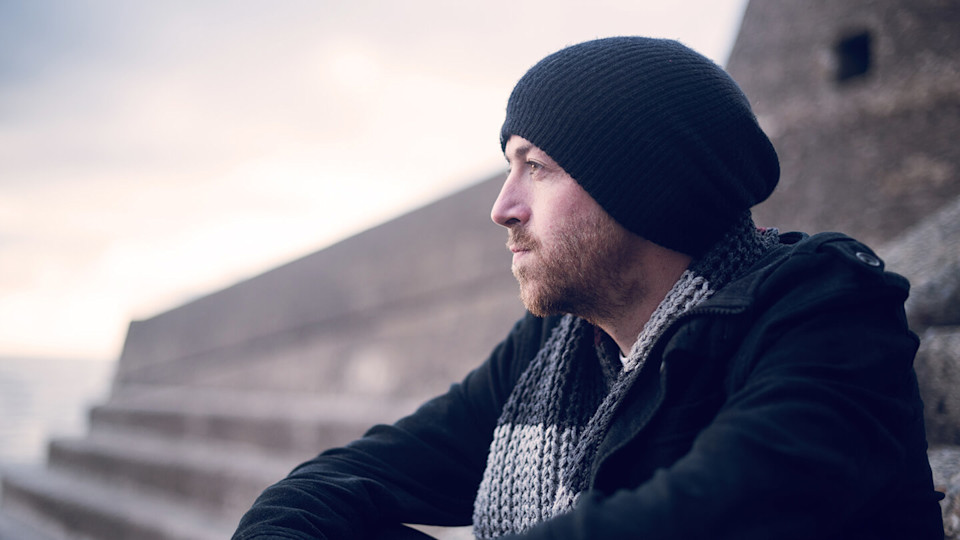 Serious injury compensation specialists
Slater and Gordon is one of the UK's leading serious injury specialists, with an unmatched track record of success. Contact our experts for no obligation advice on freephone 0330 041 5869 or tell us about your injury and we'll call you.
Find out more about No Win No Fee serious injury claims
Contact us
We offer understanding as well as legal expertise
When you've lost a loved one due to someone else's negligence, financial security is probably the last thing on your mind. Our fatal injury solicitors offer compassion and understanding as well as support in getting financial security for loved ones.
Such a loss may have left you in a difficult financial position, and seeking financial security may be a necessity. If this is the situation you find yourself in, we have many years' experience in helping bereaved families through their legal journey with the utmost sensitivity and will be with you every step of the way.
If someone else's actions or negligence were to blame or partly to blame for your loss, please get in touch with our fatal injury solicitors as soon as you feel able to.
Am I entitled to claim fatal injury compensation?
If someone or something other than natural causes was to blame for the loss of a loved one, the law allows you to claim if you were a dependent. This means anyone who was in any way dependent upon the deceased prior to their death, such as children or a spouse. Those who may be able to make a claim when a loved one dies include:
A spouse or financially dependent former spouse
Cohabitees or civil partners of at least two years' standing
Children, grandchildren and other descendants
Adopted children or those from a marriage or civil partnership
Parents, grandparents and others with parental responsibility
Close relatives including siblings, aunts, uncles, nieces and nephews
If you believe that you are entitled to claim compensation for your loss, please contact us to speak to a legal expert who can advise you of the next steps.
Who might be responsible for the fatality?
Having responsibility for someone's death is a terrible thing. Unfortunately, there are any number of circumstances that can lead to causing someone's death, including:
In fact, whenever someone dies and natural causes, such as old age, are not clearly at fault, it's important to consider whether someone's actions or negligence may be to blame. That's when you may wish to speak to one of our fatal injury solicitors to see if a compensation claim is the most appropriate course of action.
What if there's an inquest?
Losing a loved one is extremely difficult and you may have to attend an inquest which can be very stressful and something you simply can't bring yourself to do. We can help and support you through the whole process as well as explain everything to you in as much detail as possible. Read more about inquests here.
Who can I talk to about bereavement?
We know from experience that money can seem unimportant at a time like this. We understand that you need support more than anything else when a loved one has passed on.
Please rest assured that when you talk to one of our specialist fatal injury solicitors, they'll be conscious of the need to get you the emotional support you need, just as much as whatever financial compensation you're entitled to receive.
Support with probate
Probate is the process of sorting out someone's estate after they've passed away, their property, money and possessions. It's the permission you need to administer someone's will. We can offer support with probate and provide all the relevant guidance and information to help you through the process. Read more about probate here.
Speak to a fatal injury solicitor
The vast majority of cases at Slater and Gordon are funded under a No Win No Fee agreement. This allows you to seek justice without having to worry about the cost, as if you were to lose your case, you would not have to pay anything, meaning there's no financial risk to you.
Contact us on 0330 041 5869 or online here to begin a fatal injury compensation claim.
Can I change my solicitors to Slater and Gordon?
If you've lost a loved one as a result of an incident, and you feel that you're not getting the specialist legal advice you need from your current solicitor, we'll be happy to discuss switching your case to Slater and Gordon. Simply call our experts on 0330 041 5869 or contact us online.
Meet the serious injury experts
Meet our specialist serious injury team, many of which are considered 'Leaders in their field' with a significant amount of expertise.
---
Shahida's story
Shahida Shahid was just 18-years-old when she was served a buttermilk chicken burger at Almost Famous restaurant in Manchester, despite making her server aware of her allergies to dairy and nuts.
Really helpful and always on the other side of the phone if needed. Quick and easy service.

Ashley
Excellent communication, in constant contact with the latest info regarding your case.

David
Everything is moving along quickly and smoothly. Good professional service I'm glad I chose Slater and Gordon.

Kenny Jackson