Contact us
Our Birmingham solicitors are here to help
Slater and Gordon's highly ranked and award-winning solicitors in Birmingham, are here to give you specialist and affordable legal services. Our local Birmingham solicitors are here to offer expert advice across a variety of legal needs.
Was well looked after the best service ever they actually care about how you feel and what you going through they take you through every process and take time to explain I felt like I was apart of the team and the pay out was quick.

Jacqueline
Many thanks to Slater and Gordon for the time spent over last three and a half years pursuing our claim against a multi-national company. During this time we were regularly updated on our situation. When the claim was finally found in our favour we received our cheque sooner than expected. Happy to recommend them.

Robert
Fairly straight forward to complete all the necessary 'paperwork'. Knew this was going to take some time to obtain a result. Slater Gordon provided regular updates on the progress of the proceedings. Delighted with the end result and the subsequent cheque. Very professional company. Happy to recommend them.

Barry
Your local office
Our Birmingham office is located at The Lewis Building, 35 Bull Street, Birmingham, B4 6AT, in an easily accessible office, in the heart of the city.
So, whether you're searching for an accident at work solicitor in Digbeth, road traffic accident solicitor in Solihull, a head and brain injury solicitor in Dudley or a spinal injury solicitor in Edgbaston, our award winning Birmingham solicitors are here to help.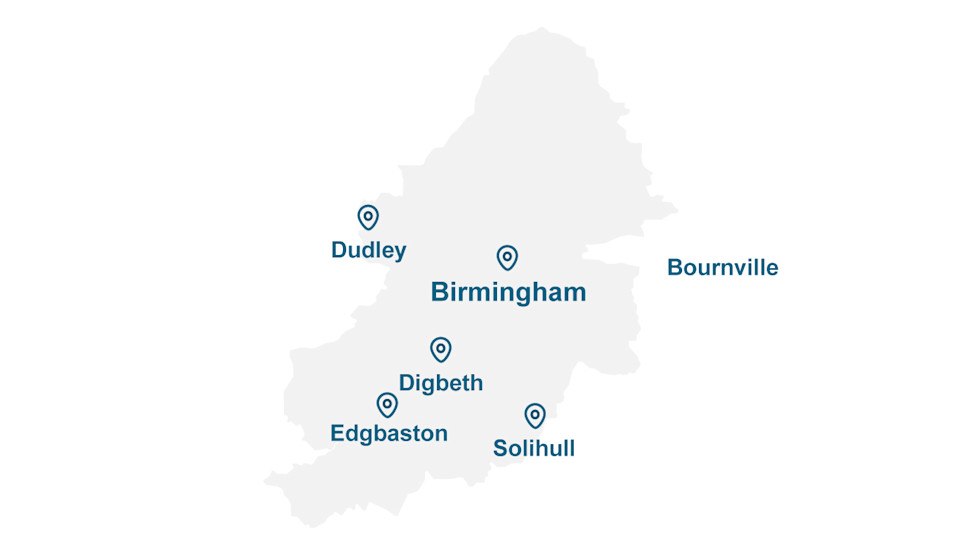 Why choose us?
When making a legal claim, you need solicitors you can talk to and trust to help you through the matter. We have 90+ years of experience in house, and we've worked on and won on several large and influential cases.
We also partner with various charities and membership organisations, all around the country. This includes the Police Federation, who we've supported for over 60 years, with their members legal needs. We are also a trusted legal service provider for the charity Headway, who help people who have had brain injuries, with groups around the UK, including Birmingham.
On the vast majority of our injury cases, we work on a No Win, No Fee basis, which means there is no financial risk to you by making a claim, it can also help you get the specialist treatment you may need without having to worry about the costs mounting up. If you've been injured due to negligent actions of someone else, you don't need the financial worry on top of this. With our injury claims process, you will have nothing to pay upfront, and there is no financial risk if your claim is unsuccessful.
When it comes to making a personal injury claim our team will do their best to help you get the compensation you deserve, both from the accident, and for any treatments or rehabilitation you may need in the future. Our experts will also negotiate to cover any loss of earning you may face due to your injury.
Regulated by the Solicitors Regulation Authority
We are regulated by the Solicitor's Regulation Authority (SRA), this shows that Slater and Gordon are compliant with their high standards when it comes to process and compliance with their rules.
Highly ranked in independent legal directories
Slater and Gordon's Birmingham team have received recognition by various independent legal directories, including Chambers and Legal 500.
Our clinical negligence and personal injury solicitors in Birmingham have been ranked in the 2023 edition of the Legal 500, with Steven Baylis, principal lawyer, receiving recommendation saying "Steven Baylis – possesses the qualities all of us would want in a PI lawyer. Approachable, knowledgeable, kind, responsive to communications and will go the extra mile."
Chambers have also awarded our personal injury team with a Band 2 ranking, for their large number of specialisms and dedication to achieving great results for our clients, we have been awarded this honour 10+ times since 2001.
Lexcel accredited
We are also Lexcel accredited. This was introduced by The Law Society as a quality mark for client cases, practice management and legal compliance.
Lexcel accredited
Slater and Gordon are also accredited by Lexcel, ran by The Law Society's. Our Lexcel accreditation shows that we meet with their high standards when it comes to practice management, client cases and legal compliance.
Awards are amazing, but our clients are what really matters.
Receiving awards and accolades is always an honour, but what matters the most to us, is helping our clients. In all our cases we aim to achieve the best possible outcome, no matter the complexity of the case, we do our best to make the process as straight forward, as we can for our clients.
Our work in the Birmingham area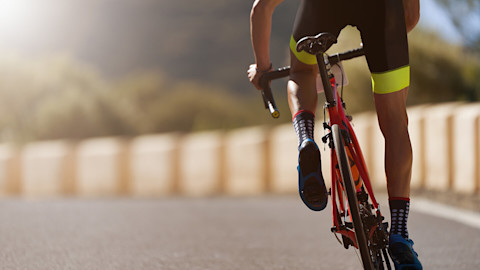 Multi-million pound settlement for injured cyclist
Slater and Gordon recently secured a multi-million pound settlement for a cyclist with life-changing lower limb injuries. Read more here.
Did you know?
Our Birmingham solicitors are honoured to be a part of one of the largest law societies - Birmingham Law Society, which was established in 1818.