Contact us
Solicitors in Liverpool
Slater and Gordon's solicitors in Liverpool city centre offer exceptional, affordable legal services. We have built up a reputation for providing clear, concise, tailored legal advice, together with outstanding value for money.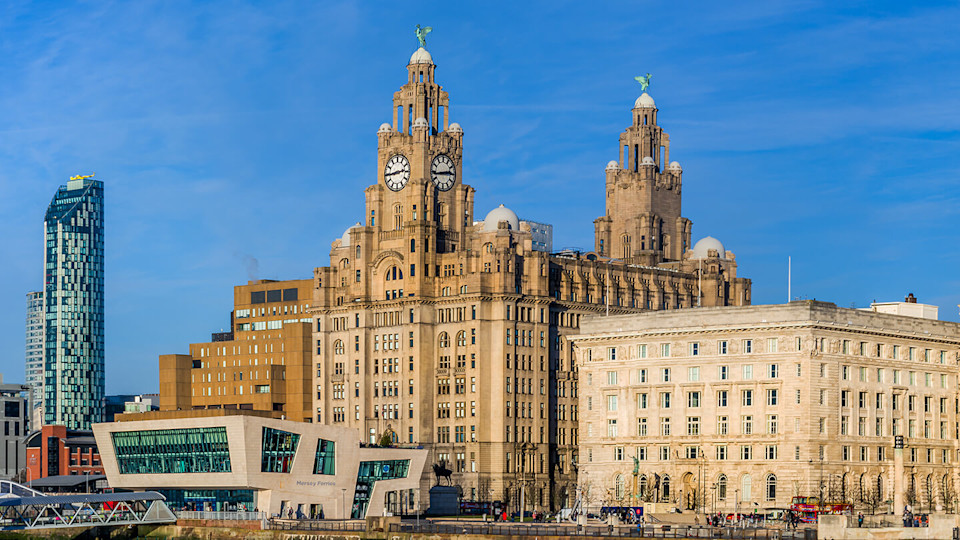 How can we help?
Slater and Gordon's solicitors in Liverpool city centre offer exceptional, affordable legal services. We have built up a reputation for providing clear, concise, tailored legal advice, together with outstanding value for money.
Call our solicitors in Liverpool city centre on freephone 0330 041 5869 or contact us online and we'll be happy to call you. For assistance outside of office hours, you can contact us 24 hours a day, 7 days a week by calling freephone 0330 041 5869.
We can provide you with a specialist solicitor in areas of law ranging from personal injury and clinical and medical negligence, to driving offences to divorce and family law. No matter what your legal situation, our solicitors in Liverpool should be your first port of call.
Putting you first
Here at Slater and Gordon, we offer a range of legal services that are tailored to your needs. We're here to help at every step of your journey.
Personal injury claims
In accident claims, our

medical negligence

and

personal injury

solicitors in Liverpool are renowned for their exceptional services – and their success rate. We offer a completely free consultation and over 96% of all claims we deal with are on a

No Win, No Fee

pricing basis. This means no unnecessary costs to you, so you won't be left out of pocket as a result of pursuing justice in your personal injury case. We have personal injury specialists on hand to help at our Slater and Gordon Liverpool office, but we can also provide immediate legal representation and rehabilitation support anywhere in the UK.
If you've experienced a road traffic accident, a fall or an accident at work and you believe that someone else's negligence was to blame for what happened, it's crucial to seek legal advice as soon as possible. With a skilled Slater and Gordon Liverpool solicitor handling your case, you can be assured that you have the best possible representation for your personal injury claim.
Independently recognised as leaders in their field, our expert solicitors in Liverpool are also highly ranked in both the Legal 500 and Chambers & Partners legal directories for their strength, expertise and past successes with relation to Asbestos and Mesothelioma compensation cases. We invite you to read what our clients say about us by reading some of our many client testimonials.
If you aren't sure whether you have a valid claim for compensation, get in touch with our personal injury team here in Liverpool for advice on whether you have a case and the next steps to take.

Contact us online

or by calling freephone

0330 041 5869

with the details of your case and to arrange your free consultation.
Clinical and medical negligence
We are also leaders in the field of clinical and

medical negligence

. Our Liverpool solicitors are experienced and skilled in handling all types of medical negligence cases, including medical misdiagnosis, birth injuries, surgery errors, prescription mistakes and claims against surgeons, doctors and hospitals. If you or a close family member have suffered unnecessary pain, avoidable injury or psychological trauma as a result of medical negligence, or you have been left out of pocket, you can rely on Slater and Gordon to help you seek justice.
Family law and divorce
Our family law and divorce solicitors

in Liverpool are on hand if you ever need reliable, straightforward legal advice on a situation involving divorce, marriage, children or a difficult family situation. Book an initial consultation to discuss your case and the options available to you, and we also provide flexible pricing to suit the requirements of each and every client.
Many of our family law solicitors are members of Resolution, an organisation which aims to help families achieve a beneficial settlement by means of construction negotiation and mediation rather than potentially expensive court proceedings. Our lawyers also have training in collaborative law, a client-led approach that aims to build a settlement around the particular and unique needs of each client.
To find out more about our tailored, dedicated family law services in Liverpool and how we can help you, get in touch by calling freephone

0330 041 5869

or

contacting us online

.
Group litigation (class actions)
When there are several people with a similar issue the most effective way to deal with these cases can be to join a group or class action. It can often give you a better chance of securing the outcome you want, including compensation. There is strength in numbers, and Slater and Gordon's Liverpool team is the perfect choice to take charge of group litigation cases. We have years of experience in bringing groups and individuals together and working to resolve an issue and secure compensation. Complex or simple, high-profile or not, our solicitors have the expertise to manage class action cases and deliver real results.
Our

group litigation solicitors

have successfully resolved high profile claims on behalf of groups of people including those fighting high-profile cases relating to defective Maclaren baby buggies and toxic sofas, as well as financial mis-selling.
If you have experienced, or suspect you have experienced, problems with defective products, data or privacy breaches, financial mis-selling, employment issues, medical mistakes or other major incidents, contact Slater and Gordon's specialist solicitors in Liverpool. You may be able to join a group litigation action with others affected by the same issue, all working together in an efficient and cost-effective legal action.
Why choose us?
Slater and Gordon Lawyers is one of the UK's largest and best known law firms. In addition to our large Liverpool office, we also have a number of offices nationwide including London and Manchester.
The Liverpool Law Society is one of the largest professional organisations of its kind in the whole of the UK, with a membership of 2,200 and growing. The Society was formed back in August 1827 at a meeting in a room in the Clarendon Buildings, where it was decided that the city was in need of a new Law Library. Records show the organisation's very first president was a legal professional called Joshua Lace, also one of its founding members. The highly respected Liverpool Law Society is still going strong, and Slater and Gordon Liverpool is very proud to be included among its professional membership.
We know that you don't need legal advice or a solicitor every day, but when you do, just call our lawyers based here in Liverpool.
You can call our Liverpool city centre solicitors on freephone 0330 041 5869, or contact us online, 24 hours a day, 7 days a week.
I cannot recommend Slater and Gordon enough, throughout the entire period of the case, all the staff have been both very professional, and supportive.

Mr Q (medical negligence client)
I just wanted to say thank you so much for everything Slater and Gordon have done to fight this case for us. I appreciate it has involved a lot of people. Please can you also thank the expert witnesses who have provided their expertise and help.

Mr and Mrs H (medical negligence client)
Kept informed regularly as to how my claim was going, prompt replies to any questions I had, excellent customer service at all times. Excellent service from all staff that have been involved in my claim.

Ms S (medical negligence client)
Really helpful and always on the other side of the phone if needed. Quick and easy service.

Ashley