Grandparents' rights
Grandparents' rights during COVID-19
Our experienced and expert family solicitors are here to help guide you through a wide range of family law issues. We answer some of the most frequently asked questions our family law team have received from grandparents during this time of uncertainty.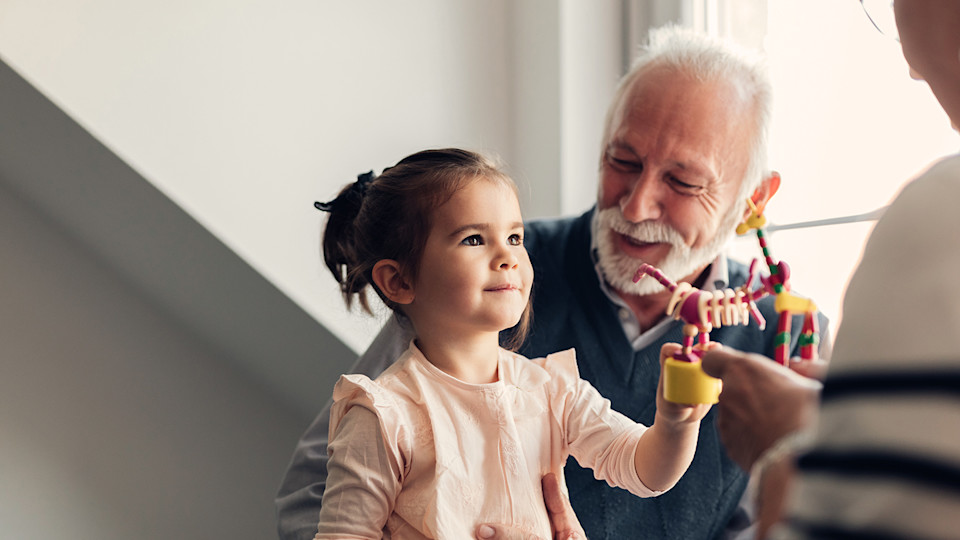 Experienced and understanding family lawyers
Slater and Gordon's team of family lawyers have the empathy and the expertise you need. Call us now on 0330 041 5869 or contact us online today and we will call you.
Can grandparents continue to see their grandchildren during the Covid 19 pandemic?
Whilst there is nothing preventing grandparents continuing to be involved in their grandchildren's lives, care has to be taken in view of government guidance regarding the protection of vulnerable people, many of whom may be grandparents.  It may therefore be advisable for grandparents not to have direct contact with their grandchildren at the present time, especially if the grandparents fall within any of the specified categories of vulnerable people.
This means that grandparents should not assist with child care arrangements, especially if they fall within the vulnerable category, as they may be exposed to the virus particularly if parents are going back and forth to grandparents' homes.
Some ideas to bridge the gap is to rely on technology such as video calls to ensure that some indirect contact can be maintained with the grandchildren. This would also ensure that the grandparents maintain contact with the family and grandchildren to prevent loneliness and the isolation that may be brought by the restrictions the virus has imposed on all of us.
What if the grandparents live in the same household as the children?
If it is absolutely impossible for the grandparents to social distance from the grandchildren, the whole household will need to remain in isolation in accordance with government guidelines.  Care should be taken to ensure that those who are vulnerable are not exposed to the virus in any way.
What if the grandparents are full-time carers?
If the grandparents are full-time carers, for instance by way of special guardianship order or kinship care and they are in the vulnerable group, they should ensure that they are isolated with the children in accordance with government guidelines. They would therefore remain reliant on others to provide food and other essentials services
Are there any other ways of protecting vulnerable grandparents?
It may be possible that the children are temporarily moved to another household provided they remain safe e.g. with another suitable family member, in protecting vulnerable grandparents, if complete isolation is not possible. This may also apply if the grandparents are unable to meet the needs of grandchildren on a full time basis in view of school closures.
How Slater and Gordon can assist?
Slater and Gordon can help grandparents navigate any concerns they may have on this matter in the unprecedented circumstances we find ourselves. For example, further action may be required if grandparents are prevented from seeing their grandchildren in breach of existing court orders, provided they remain protected from the virus especially if they remain vulnerable.
Your needs come first
We will listen to you and provide advice on your particular situation – with your interests at heart and at your pace.
Legal advice tailored to you
We know that every family is unique which is why we carefully tailor our advice to suit individual families' needs and strive to secure the best outcome for you.
To speak to a member of our family law team, call us on 0330 041 5869 or contact us online here and we will call you back.
Everything is moving along quickly and smoothly. Good professional service I'm glad I chose slater and gordon

Kenny Jackson
Excellent communication, in constant contact with the latest info regarding your case.

David
Really helpful and always on the other side of the phone if needed. Quick and easy service.

Ashley