Contact us
Our London solicitors are here to help
Slater and Gordon's award-winning and high ranking solicitors in London offer specialist and affordable legal services. Our office is located on the edge on London's legal district in the city's centre. We aim to provide all our clients with tailored legal advice to help them with their needs in the Greater London area.
I cannot recommend Slater and Gordon enough, throughout the entire period of the case, all the staff have been both very professional, and supportive.

Mr Q (medical negligence client)
I just wanted to say thank you so much for everything Slater and Gordon have done to fight this case for us. I appreciate it has involved a lot of people. Please can you also thank the expert witnesses who have provided their expertise and help.

Mr and Mrs H (medical negligence client)
Kept informed regularly as to how my claim was going, prompt replies to any questions I had, excellent customer service at all times. Excellent service from all staff that have been involved in my claim.

Ms S (medical negligence client)
Really helpful and always on the other side of the phone if needed. Quick and easy service.

Ashley
Your local office
Our London office is located on Chancery Lane, London, WC2A 1HL, with great transport links round the whole city, with two underground station – Temple and Chancery Lane a short walk away from the office.
So, whether you searching for a employment solicitor in Brixton, a personal injury solicitor in Greenwich, family solicitor in Richmond or a medical negligence solicitor in Chelsea, our award-winning law firm in Greater London has got you covered.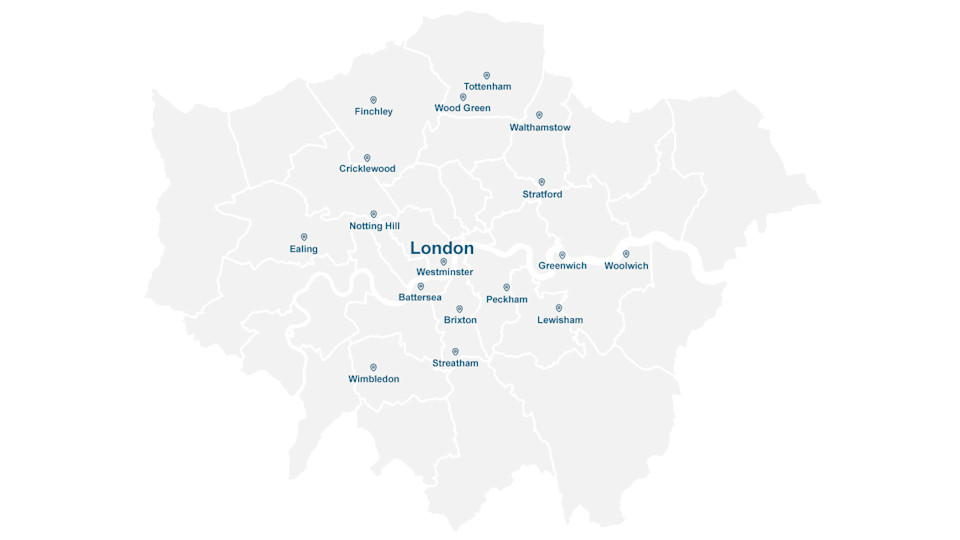 Why choose us?
Regulated by the Solicitors Regulation Authority
Slater and Gordon Lawyers is one of the UK's largest and best-known law firms. We are regulated by the Solicitor's Regulation Authority (SRA), which will give you added peace of mind that our team and our processes meet with their high standards and are compliant with their rules.
Highly ranked in independent legal directories
Over the years we've received various accolades and awards for our expertise including the title of National Law Firm of the Year. On top of that several of our solicitors have been recognised for the brilliant work that they do, by various bodies.
Our London team is honoured to be highly ranked for numerous service areas, including employment, clinical negligence, personal injury and travel, in the 2023 release of independent legal directory, the Legal 500. Slater and Gordon's London office is home to recognised lawyers, including Edward Cooper, head of OMS employment, who's been consistently ranked for over a decade including having received the highest recognition for the past three years in the Legal 500 Hall of Fame. His colleague and employment senior associate, Doreen Reeves, is also praised for her work as a 'rising star'.
Our medial negligence head of practice, Emma Doughty, is marked as a leading individual by the Legal 500, as well as being awarded 'Outstanding Achievement of the Year' at the Personal Injury Awards 2018 for her work on the Ian Paterson negligent surgeon case.
Lexcel accredited
We are also Lexcel accredited. This was introduced by The Law Society as a quality mark for client cases, practice management and legal compliance.
Ability to fight your corner
Our London lawyers have worked on a variety of claims types and, no matter what the severity, we have the expert knowledge to be well positioned to fight your corner. We're known for taking a chance on those who may've been turned down by other firms, as we believe that no case should be hard enough for us to support.
Slater and Gordon's London teams have worked on numerous high profile cases, including the negotiated £37 million landmark settlement encompassing 750 claims for the victims of disgraced surgeon, Ian Patterson, and co-led the largest group action in British legal history in terms of claimants achieving a settlement of £193m for the Volkswagen emissions collective action.
Our team of public inquiry specialists are also representing a number of grieving families in the Grenfell Tower Inquiry, a case close to London's heart and people, in their fight for justice and answers to the horrific event.
Awards are amazing, but our clients are what really matters.
Receiving awards and accolades is always an honour, but what matters the most to us, is helping our clients. In all our cases we aim to achieve the best possible outcome, no matter the complexity of the case, we do our best to make the process as straight forward, as we can for our clients.
Our work in the London area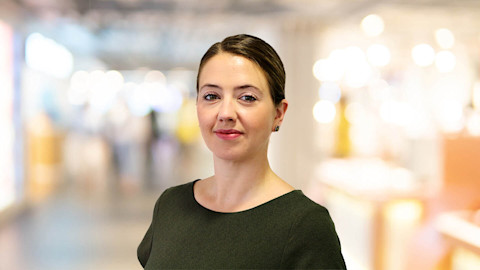 Life-changing injuries after negligent spinal surgery
John suffered severe neurological and physical injuries after negligent spinal surgery. Read his story and how our experts helped him to achieve a seven-figure settlement.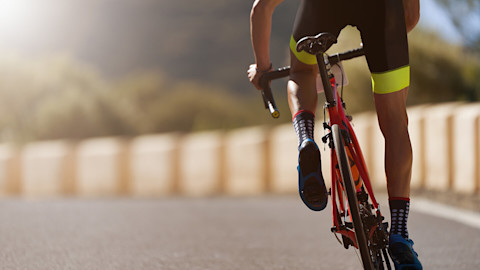 Multi-million settlement secured for cyclist with brain injury
Slater and Gordon recently secured a multi-million pound settlement for a cyclist who was hit on a roundabout suffering a catastrophic brain injury.
Did you know?
Slater and Gordon is delighted that 9 members of our London legal team have been ranked in independent legal directories in 2022 showing our commitment to our clients, ensuring they received the highest legal standard and satisfactory outcome.