Medical Negligence
Life-changing injuries after negligent spinal surgery
John suffered severe neurological and physical injuries after negligent spinal surgery. Read his story and how our experts helped him to achieve a seven-figure settlement.
01 November 2022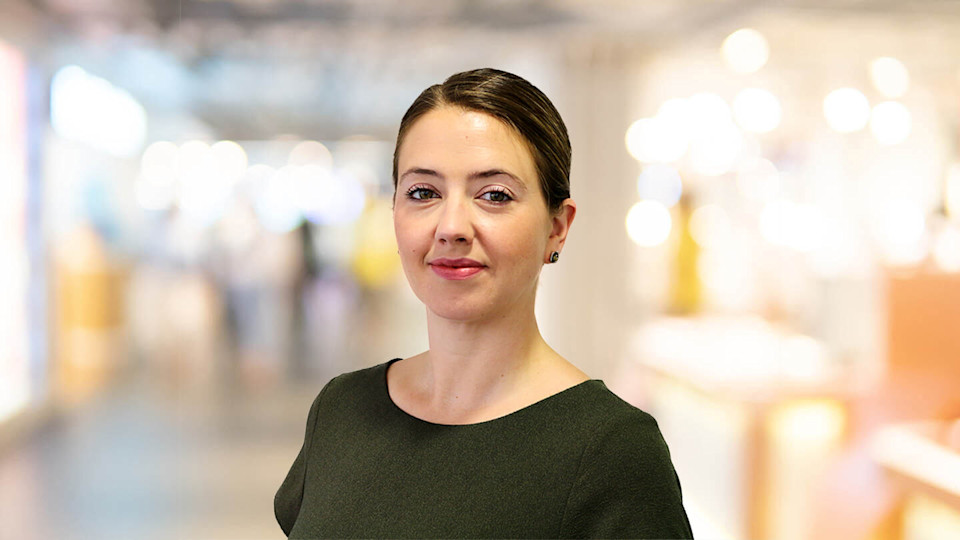 Our client
Laura Preston, principal lawyer and medical negligence specialist, recently acted for a 47-year-old client, John*, who sustained a spinal cord injury as a result of negligent spinal surgery. Prior to the events and his injuries, John led a very active lifestyle. His work was very physical, and he enjoyed going to the gym, running, and boxing outside of work.
In 2016, John began experiencing pins and needles down both arms, with numbness and neck pain. He attended his GP about this and was referred for an MRI scan. The results of this scan showed that he had multilevel lumbar disc and facet joint degeneration, as well as intervertebral disc impingement with possible nerve root involvement.
John was advised to undergo decompression and fusion surgery, with three of his spinal discs needing replacing, as well as a cage needing to be fitted to stabilise his spine. He was advised that this surgery would alleviate his symptoms, and that he had a good prognosis, and John agreed to undergo the procedure.
In December 2017, John underwent his spinal surgery. During the procedure, a screw was negligently screwed into his spinal cord, on top of another screw that had also been misplaced. This was categorised as an NHS "never event", which is a largely preventable patient safety incident that shouldn't occur if healthcare providers implement existing national guidance or safety recommendations. When John awoke from the surgery, he couldn't move the lower half of his body.
Two days later, John was examined, and it was noted that he was suffering from the following symptoms:
Pins and needles in both hands
No power in his right lower limb
No sensation from his right hip down to his toes
John was then transferred to another hospital where he underwent specialist spinal injury rehabilitation. Whilst there, he was fortunately able to regain significant motor function in his right lower limb and regained the ability to walk. However, he still required a walking stick and wheelchair for travelling longer distances.
How Slater and Gordon helped
This was a very sad case resulting from a preventable NHS never event. As a result of the negligent surgery, John suffered from lifechanging injuries which have had a devastating effect on his life. John's injuries include:
Neurological damage, including altered sensation and neuropathic pain
Severe clawing of the right hand and reduced extension of his first three fingers
Spasticity of the right finger flexors, right lower limb and toes
Horner's syndrome
Restricted mobility and poor balance
Urinary and faecal incontinence with an impact on sexual function
Chronic neuropathic pain
Severe psychological trauma including ongoing depression and anxiety
As a result of his injuries, John is no longer able to work. While coming to terms with his injuries, John reached out to the Spinal Injuries Association (SIA). The SIA is an organisation that aims to help people who've suffered from a spinal injury by connecting them with expert people and organisations that can help to provide the services and advice that they need. The SIA directed John to Slater and Gordon's specialist medical negligence solicitors as they know we are expert in handling cases of this type, and we have worked closely with the SIA for many years to support the incredible work they do.
Laura Preston and her colleagues worked on building John's claim to be as strong and robust as possible, and the negligent hospital trust admitted full liability for the surgical error. As a result, John's medical negligence claim settled in August 2022 for £3,750,000 on a lump sum basis. This is a significant settlement figure, and it will provide the lifelong financial security, care and rehabilitation needs that John requires as a result of his injuries.
How can Slater and Gordon help you?
Unfortunately, only one in three newly injured people will have access to the best possible care in an NHS spinal cord injury centre, which is why the SIA's work is vital. As well as offering a network of people and advice, they also campaign to defend the rights of those with spinal injuries, and push for better patient care.
At Slater and Gordon, our specialist medical negligence solicitors work closely with the SIA to campaign for improved patient care for those suffering spinal injuries. We've been helping injured clients for over 80 years, with a dedicated team of solicitors specialising in medical negligence claims.
Our experts were nominated as finalists for Clinical Negligence Team of the Year in the Manchester Law Society Manchester Legal Awards 2022. We are also nominated for Clinical Negligence Team of the Year in the Personal Injury Awards 2022. We work with some of the best case managers and medical experts in the field. We'll always ensure you get the best possible care and assistance for your specific injuries.
If you or someone you know has been affected by a spinal cord injury and you believe that the care/treatment that you received from your medical professionals may have been substandard, please call us on 0330 041 5869, or contact our friendly team of advisers who'll be able to answer any of your questions and assist in making a start on your medical negligence claim.