Accidents abroad
Compensation claims for accidents abroad
If you've been injured abroad and it wasn't your fault, it's possible to make a compensation claim from here in the UK. Slater and Gordon is a specialist claims firm with extensive experience of helping clients who have been injured in accidents abroad.
Meet our travel injury experts
Many of our travel solicitors are considered leaders in the field with a significant amount of expertise.
We are here to help
At Slater and Gordon, we understand that accidents can happen anywhere and with travel being a huge part of many people's lives, accidents and injuries on holiday do happen. We're aware of how stressful it can be when you're involved in an accident or are injured when you're abroad and that is why our dedicated team of travel solicitors are here to provide you with expert legal advice within the world of travel.
Our unique background and exceptional capabilities are what sets us apart, as our team includes those who have honed their skills and deepened their knowledge in the travel sector while working for the in-house legal departments for some of the largest tour operators in the UK. Many members of our travel team also bring prior experience from the travel industry itself, having worked in roles within tour operators. This invaluable experience equips us with an insight into the intricacies that can often arise in accident abroad cases, enabling us to approach your case with a comprehensive understanding of the industry standards and practices.
Our team of specialty lawyers are exclusively focused on handling cases related to accidents that happen outside of the United Kingdom. This singular focus ensures you receive the highest level of expertise and attention for your unique situation.
With our team by your side, you can rest assured that you have a dedicated group of lawyers who are not only experts in their field but also deeply empathetic to the challenges you may be facing.
Can I make an accident abroad claim?
When booking a holiday abroad or going overseas, you expect you will remain safe and healthy, especially if booking package holidays. However, accidents abroad can still happen, and complications can arise causing distress and anxiety. With our help, you can put in an accident abroad claim which means you can claim for medical expenses, pain and suffering felt and any other financial losses that have occurred. However, in order to make an accident abroad claim, certain requirements and eligibility need to be met. Those include:
A third party must have been negligent.

Due to negligence, you have sustained injuries.

There is strong evidence to back your claim.
In some cases, if you book a package holiday with a UK-based travel agent, any accidents will be the responsibility of the tour operator or the agent you booked with. This is only if there is evidence to support your claim, but our travel litigation team will be on hand to help advise you throughout the legal process.
We know how unnerving it can be if you experience an accident on holiday and, due to the differing international legislations, putting a claim forward can be difficult to navigate. However, our dedicated team are fully equipped with the legal expertise to handle your claim, offering no win no fee claims for many accidents abroad to help ease any financial stress. For more in depth knowledge on how to put in a claim, our holiday claims guide will help to understand the course of action you will need to take.
Common types of accident abroad claims
There are many types of accidents that can happen when abroad that you could put in a claim for. Those include but are not limited to:
Wet flooring or misplaced objects causing a slip, trip or fall:

If any of these occurred on the hotel grounds, around the pool or even off balconies, you could put in a travel claim.

Swimming pool accidents caused by a lack of safety precautions or supervision

: If an accident happened in the pool without proper supervision or precautions, then the hotel has been negligent, meaning you are entitled to put in a claim.

Road accidents

caused overseas that were not your fault: Whether you were injured as a pedestrian or from a car crash, a coach trip, in a motorbike accident or whilst you were riding a bicycle, a scooter or a horse; you can claim.

Injuries on foreign public transport

: If you were injured abroad on public transport, we can help.

Injuries that happen during a day excursion

: As these are usually organised by tour operators or hotels, if an accident happens that was not your fault, then there has been negligence.

Accidents at sea:

Compensation claims for accidents at sea include cruise ship and boating accidents, scuba diving and water sports accidents.

Injuries sustained on a flight:

The

Montreal Convention 1999

imposes strict liability to airlines in respect of accidents which cause injury.
Medical negligence caused by substandard treatment from medical professionals abroad, including incorrect treatment and surgical errors.
Even if you are still abroad as you read this, we have the expertise and the contacts to assist you with international legal representation, medical treatment, and rehabilitation support anywhere in the world. If you think you may have a holiday accident claim, our experts will be happy to discuss your options.
Mikayla's Story: Cosmetic Surgery Abroad
After undergoing cosmetic surgery in Prague, Mikayla had to have multiple emergencies surgeries to prevent a serious infection from spreading. Here she shares her story, the impact the negligence has had on her life, and her advice to those considering cosmetic surgery abroad.
My case lasted some three years and involved an accident which happened overseas, so was complex and time consuming. Throughout Onyinye Ebizie (Travel Litigation) held my hand and made the process as painless as possible for me. Her response to emails and calls were always prompt and professional. Would highly recommend. Client testimonial (for Onyinye Ebizie)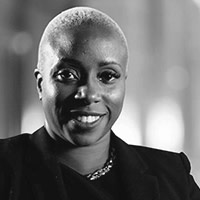 I'm very happy with the outcome of my claim and the final settlement. Nicholas Lukacs and all the team involved in my case have been very professional all round. Communication was great and Nicholas was easy to contact by email or phone. I was always kept informed of what was happening. It is with his hard efforts and expertise I've had a positive outcome and want to take this opportunity to thank him and Slater and Gordon for everything. Client testimonial (for Nicholas Lukacs)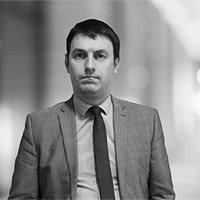 Time limits to make an accident abroad claim
When making an accident abroad claim, you will need to be aware of any time restrictions that could affect it. In the UK, the law sets a time limit, in most cases, of three years from the date of an accident in which to start a claim. However, different countries have different time limits, and it is important to be aware of those.
For example, if the accident took place in Spain, there is a relatively short time limit of one year to file a personal injury claim.
For accidents that happen during package holidays, the time limit for making a claim is typically three years. This is based on the Package Travel, Package Holidays, and Package Tours Regulations, which allow travellers to pursue compensation for accidents or injuries sustained during a package holiday for up to three years from the date of the incident.
The Montreal Convention and the Athens Convention both establish time limits of two years from the date of the accident for making claims related to accidents during international travel. The Montreal Convention covers accidents that occur during international air travel, while the Athens Convention establishes liability for damage suffered by passengers carried on a seagoing vessel.
Specific circumstances can also affect the time limits for accident abroad claims including:
Age: Some areas may have different time limits for those under 18 years old, and in some circumstances the time limitations will not begin until they turn 18.
Contributing Factors: The discovery of an injury or the identification of responsible parties may not occur immediately after the accident. In some cases, the time limit may be extended if this can be demonstrated that they only became aware of the injury or its cause at a later date.
Jurisdictional Differences: Different countries have their own laws and regulations governing time limits for personal injury claims. These limits can vary widely, so it is essential to consult with a legal expert who specialises in accident abroad claims to understand the specific time limits that apply to your situation.
We would always recommend contacting a legal expert as soon as possible after the incident happened to ensure your claim meets the legal time frame.
Really helpful and always on the other side of the phone if needed. Quick and easy service. Ashley
Excellent communication, in constant contact with the latest info regarding your case. David
Everything is moving along quickly and smoothly. Good professional service I'm glad I chose Slater and Gordon. Kenny Jackson
Why choose our accident abroad lawyers?
The knowledge our team of lawyers has with accident abroad claims is unsurpassed with many of the team having worked in the legal teams of tour operators and package holiday providers, giving them a keen insight into the world of travel.
At Slater and Gordon, we understand navigating the complexities of having an accident on holiday can be daunting, but that's where we excel. Our team doesn't just specialise in personal injury cases; we focus exclusively on cases with a foreign element. What sets us apart is our strong network of relationships, both domestically and internationally. We work closely with medical experts and foreign solicitors who provide us with invaluable insights to expedite your claim swiftly and efficiently.
Whether your injury occurred while traveling to or from your destination, during your stay, while working abroad, or due to substandard medical care overseas, our team will be by your side every step of the way. We believe everyone should be entitled to legal expertise which is why we offer 'no win, no fee' and other funding options.
Leading the team is Stephen Goodman, a 'rising star' in the Legal 500 and a 'Star Associate' in the 2022 edition of Chambers and Partners, which means you can trust you have an exceptional legal advocate on your side. Stephen is also a fellow of the Chartered Institute of Legal Executives, demonstrating his unwavering commitment to excellence in his field.
When you choose our travel lawyers, you will not only be getting legal expertise for your holiday claim but a dedicated and empathetic lawyer who will help you get the compensation you deserve.
Why choose Slater and Gordon?
Expertise
We are an award winning law firm and have a dedicated team of travel solicitors to advise and guide you – no matter how complex your situation may be.
Affordability and advice
We're able to offer affordable expert legal advice and can provide guidance on all aspects of your injury claim. Our Initial Consultation provides tailored advice on your situation giving you clear guidance and options regarding next steps.
Tailored advice
We understand that every claim is different – so we are able to provide tailored advice and guidance to suit your individual needs.
Local access
We are a national law firm, with legal experts available locally across the UK. Meetings can be arranged via telephone or video call, to suit your requirements.
Frequently asked questions
Can I claim compensation if I was on a package holiday?
You can claim compensation if you were on a package holiday. In some cases, accidents abroad will be the responsibility of the tour operator or UK-based travel agent you book with.
How long does a holiday accident compensation claim take?
This very much depends on how serious your injuries are as well as whether the negligent party's insurers accept responsibility. However, we always aim to pursue justice for our clients as quickly and efficiently as possible.
How much will my holiday accident claim be worth?
No holiday accident is the same, which means how much your claim will be worth varies from case to case. It depends on several factors including how serious the injuries are, and any losses incurred. Our specialists will be able to advise you on your claim.
What should I do if I am injured abroad?
Depending on how serious your injury is, you should seek medical attention. If you're wanting to put a claim in, collecting all evidence is vital. For more information, read our holidays claims guide.
Can I claim for a holiday accident that happened in the UK?
Yes, if you were on holiday in the UK and the accident wasn't your fault, you can claim within three years of your injury in the UK.
Can I make an accident abroad claim if I wasn't on a package holiday?