Careers
Slater and Gordon training contracts
Want to begin an exciting career at one of the UK's leading, consumer law firms? At Slater and Gordon, we're constantly looking for emerging talent in the field of law.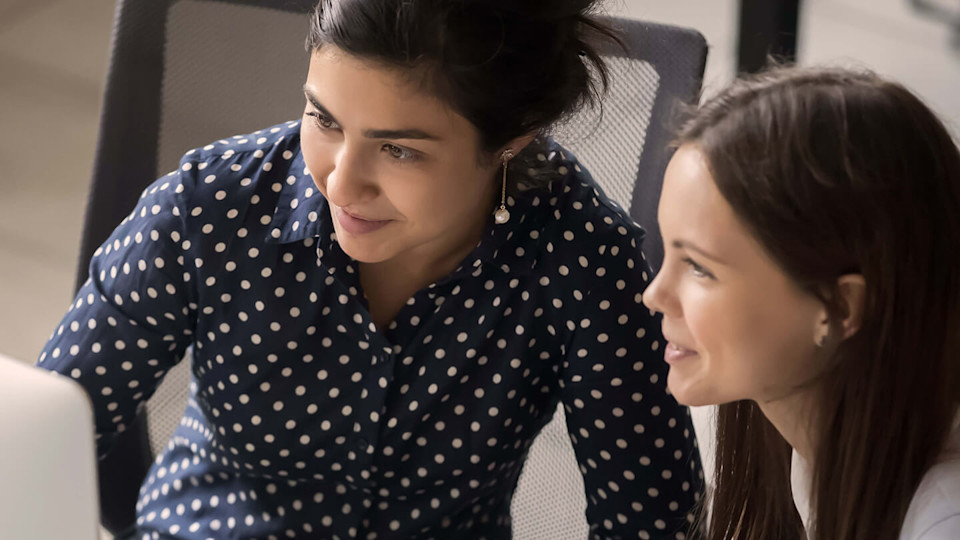 Our training contract applications are currently closed and will re-open in the final quarter of 2023 and we will be looking for trainees to work across the following areas of law:
Specialist personal injury
Court of Protection
Wills tax trusts & probate
Family
Employment
Legal Qualification Funding
Slater and Gordon do not offer funding for SQE or LPC at this time.
Background
Our lawyers have paved the way for ground-breaking legal changes and the creation of new legislation. We've sought justice for those who have been wronged by figures of authority, companies large and small and even those we should be able to trust when we're at our most vulnerable.
During your Slater and Gordon training contract, you'll work with lawyers who are independently recognised and ranked as leaders in their field. You'll help to provide support, closure and optimism to people at a time of immense need. You'll help to secure justice for those who have experienced extreme hardship and offer a lifeline of support for clients, their loved ones and families in distressful situations.
"Slater and Gordon appealed to me because as well as having an excellent reputation nationwide, it is a firm that is genuinely committed to the development of its trainees. As a first seat trainee in serious injuries (RTA) I have been given a high level of responsibility from the outset, however, I also feel supported and trusted to take on such responsibility. I believe you learn best when you can get stuck in and there have already been plenty of opportunities for me to do so – whether that's attending court hearings and conferences or directly liaising with clients. The firm's investment in my development will put me in good stead for my future as a qualified solicitor."
- Sarah Griffiths, trainee solicitor, serious injury
Legal Training at Slater and Gordon
We are proud of the work that we do and we consistently achieve great results for our clients. During your training contract, you will contribute in a real and meaningful way to achieving those results while learning and benefiting from the knowledge and experience of expert lawyers who have for many years shone a light on injustice, improving the lives of thousands across the UK in the process.
In our highly regarded specialist personal injury division, we have expert teams specialising in the fields of serious road traffic injuries, accidents in the workplace, medical negligence, industrial disease, military claims and abuse and public inquiry law. As a trainee you could be assisting clients catastrophically injured in a road traffic accident, helping families of children left seriously and permanently disabled as a result of inadequate medical care at birth, supporting client's with life changing injuries due to failings in the workplace, or individuals recently diagnosed with terminal cancer as a consequence of exposure to asbestos. You'll work alongside expert teams representing individuals and families impacted upon by tragedy and terrorism in connection with the Grenfell and Manchester Arena inquiries.
Working for the Court of Protection, you'll safeguard those who without your assistance, could be at risk of exploitation. You will ensure that large settlements measured in millions of pounds are used to offer the best quality of life to seriously injured individuals, working closely and collaborating with lawyers from our specialist personal injury division in the process.
In our employment department, you'll work alongside teams responsible not only for holding employers who have broken employment law to account but who have also expanded the law to offer protection to those who weren't protected in the past, including ethical vegans. You will work closely with clients who seek our assistance through their membership in some of the UK's largest Trades Unions and will have the opportunity to see first-hand the great work done to protect working men and women as we partner with those organisations.
In our wills, tax, trusts and probate department, you'll help secure the futures of families and take care of the legal work following the death of a loved one, allowing bereaved families to grieve and ensuring that the wishes of their loved one are fully carried into effect in a sensitive and efficient way.
Working in family law, you'll help provide clarity and finality for people who are facing life-changing events and decisions. You could be working on divorce and financial remedy proceedings involving complex assets for high net worth individuals. You might be involved with emotionally involved cases involving care and provision for children.
"Since starting my training contract last September, I have been involved in varied, complex, highly-rewarding, and very interesting work. I have attended conferences, client meetings, inquests, joint settlement meetings and court hearings (both virtually and in person)! Trainees are given a lot of responsibility at S+G and with that, a huge amount of support and encouragement to succeed. The culture is incredibly friendly and collaborative, and I am thoroughly enjoying my training contract so far.
Amongst other things, the S+G Way, our values, attracted me to Slater and Gordon. In particular, the one that continues to stand out for me is 'We don't wait we create'. S+G is at the forefront of revolutionising how clients access legal services by creating and investing in innovative technology. I believe that training within such an innovative firm will set me up well, not just for the rest of my training contract, but also in my future career as a solicitor."
- Meenakshi Gopal, trainee solicitor, clinical negligence
Our culture
How we work is guided by the S+G Way.
This means that:
We do what we say we will: We know when we keep people informed, they can trust us, they feel in control and can make the best possible decisions. It sounds simple but ensuring people know exactly what's happening and keeping our word is everything to us.
We don't wait we create: We want to solve challenges, big and small. To do that, we're curious, we look for new ways of doing things, and strive for the best possible results.
We own it, we sort it: We use our initiative to make sure we get things done. When we see a problem, we solve it, together. It's about taking responsibility, not just for ourselves, but for our colleagues, our clients and our business.
We respect and encourage each other: We all have a part to play. When we listen, support and appreciate each other we create a place where everyone can be themselves, perform at their best, and grow each day. By using our collective power, we can bring out the best in ourselves and others.
We make time to live: Personal lives really matter. We're proud of the difference our work can make to our clients' lives. At work we strive to create an environment where everyone can flourish and have time to enjoy life, because we know that happy people are more committed and creative.
Training contract structure
During your training contract, you'll work across four seats of six months each, starting with one which is allocated to you. You'll have the opportunity to indicate your seat preferences, which we will aim to accommodate during your training contract.
Gaining vital exposure to several areas of law means that, at the end of your training contract, you'll feel confident about which area of the law is right for you when it comes to qualifying as a solicitor at Slater and Gordon.
"The trainee program is exciting, beginning with a stimulating induction into trainee life to allow you to quickly settle into the firm and get stuck in, whilst feeling supported throughout. Networking events provide the perfect opportunity to meet, and speak with, other trainees and people from across the company, including the CEO. As a trainee, you are actively encouraged to experience a variety of departments, offering a great opportunity to broaden your knowledge and maximise the development of skills during your training contract."
- Ben Murphy, trainee solicitor, ELPL (specialist)
What are we offering?
Excellent trainee retention rate
Competitive salary
Bonus opportunities
25 days holiday
Private medical insurance
Life assurance
Income protection insurance
A range of flexible benefits to suit your lifestyle
The chance to form part of an award-winning, growing firm
Flexible, agile working environment
Career progression after qualifying
Dedicated support from our learning and development team