Collective Actions
The VW NOx emissions collective action
We have successfully secured a significant financial settlement on behalf of around 70,000 car owners, as a result of the collective action emissions claim we co-led against the VW Group.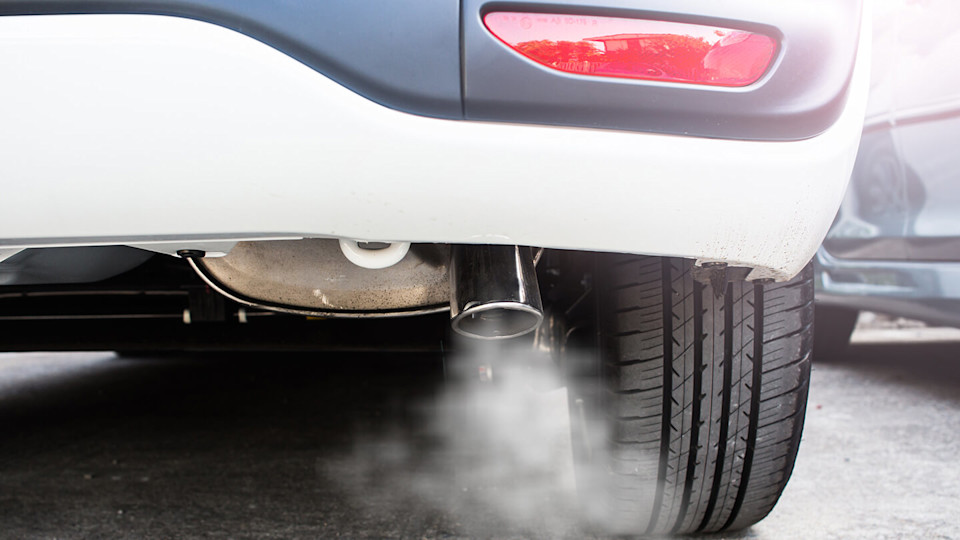 Latest update
Over 67,000 clients have received their payment out of 70,000.
We appreciate some of our clients haven't received their payment as of yet or have requested an address or name change which has delayed payment. We apologise for any inconvenience caused by delays in getting these payments out to you.
We have received in the region of 30,000 requests to amend address details. In order to comply with strict regulations, we have had to run additional identification checks to ensure the right claimants are paid and prevent potential fraud.
Slater and Gordon does not derive any benefit from delaying our claimant's receiving payment as the settlement proceeds are in a ring-fenced client account. We have two dedicated teams working tirelessly on processing all remaining payments as quickly as possible. We thank you for your patience.
If you have already contacted us about your claim/payment, please do not try to contact us again as this may cause unnecessary further delays.
Thank you for your continued patience, kind regards Client Care & Collective Actions teams.
The VW Group emissions claim
Slater and Gordon has successfully secured a significant financial settlement for many thousands of car owners, as a result of the collective action emissions claim, in which we represented the vast majority of Claimants against the VW Group.
The case came after Volkswagen Group was found to have installed software into certain vehicles which detected when the cars were undergoing emissions testing, and would temporarily reduce the amount of harmful exhaust gas, to meet the testing standards. Our specialist Collective Actions lawyers dedicated a significant and unwavering commitment to this case and have secured a significant outcome.
This settlement avoids the need for a potentially lengthy and expensive trial and provides a financial result that is fair and right for Claimants.
Our specialist lawyers brought over 71,000 of the 91,000 claims in the VW Group dieselgate claim which is thought to be the largest group action in British legal history in terms of number of Claimants.
Where can I get more information on the VW Group emissions claim settlement?
We'll be providing Claimants in the VW Group emissions claim with the latest news and updates via email, including a Settlement Guide which will answer most questions and provide further information.
If you registered a claim with Slater and Gordon, please check your junk or spam folders if you haven't received an email from us, and add our address to your list of safe senders. You don't need to take any action; we'll contact you when we have further news to report.
DO NOT TRY TO CONTACT US AS THIS MAY CAUSE UNNECESSARY DELAYS.
If you have not received an email from us or have a question that's not been covered in our communications, please email emissions@slatergordon.co.uk.
If you have a media enquiry about the VW Group emissions claim, please contact our press office at press@slatergordon.co.uk.
How much has each Claimant received?
VW Group has paid a total overall payment of £193m by way of settlement in respect of the 91,000 claims in this group action, in addition to a contribution to costs and other expenses. Slater and Gordon represented over 75% of these Claimants and will be writing to their clients to advise of their individual financial payment, on confidential terms.
As with many settlements of this nature, further details are confidential.
When will they receive their money?
Payments are now being issued to claimants.
For Claimants that have already provided us with a change of name, a change of address or to check we've got the correct contact details for you, please rest assured we have logged this and may need to contact you to confirm your details before we can officially update our internal systems.
It may be possible that we've already issued payment with the details we previously had on file for you – if this is the case, then we will cancel the original payment and re-issue through the agreed method using your updated details.
Please note, we are no longer using the portal to manage changes in claimant details so any address / name changes will not be reflected there.
What if Claimants don't want to accept the settlement?
The settlement is binding on all of Slater and Gordon's Claimant group. Claimants represented by Slater and Gordon authorised a representative Claimant Committee when joining the claim to act on their behalf. This is a common feature of this type of litigation because it allows the thousands of Claimants to make decisions through that committee in an efficient and timely manner. The Claimant Committee agreed to settle all claims on behalf of the Claimant group based on Slater and Gordon's advice, and it is now legally binding.
Has VW Group admitted liability?
No admissions in respect of liability, causation or loss have been made by any of the Defendants, however, an apology statement on the part of the VW Group has been issued. The litigation has achieved its aim of securing a financial result for each vehicle owner in the claim.
What are Collective Actions and why has one been pursued in this case?
A Collective Action, also referred to as a group action or group litigation, is a mechanism whereby a large number of people with similar claims can be brought together with the aim of seeking justice on behalf of the whole group. Collective Actions have considerable benefits in holding large corporations to account as the individual Claimants can benefit from strength in numbers backed by litigation funding and the ability to share the cost of the litigation across a large number of Claimants.
Are Slater and Gordon running other collective actions emissions claims?
We have had considerable success with Collective Action cases and we are running a claim on behalf of Mercedes diesel vehicle owners affected by cheating software installed into their cars. If you'd like to find out more about this claim, please visit:
Who is on the Claimant Committee?
A group of five Claimants forming a committee representative of the broader Claimant group and authorised to make decisions on their behalf in relation to the proceedings.
To read the official statement, click here.
For all enquiries please email - emissions@slatergordon.co.uk
Media contact information- press@slatergordon.co.uk.
"VW emissions Claim" group, I can say that S&G provide an admirable service. This has been a drawn out procedure, but they have stuck with it. At every turn and twist by VAG they have parried and countered VAG's manoeuvrers. Regular reports are framed in language understandable by lay folk like me but are informative. I couldn't wish for better representation.

5* Trustpilot review (for VW Group emissions team)
"I am part of the VW emissions claim and have received and am continuing to receive superb service from them. I receive detailed updates at every stage of the claim and am very satisfied that this company is the one dealing with the case and am confident they will achieve the very best possible outcome for me."

5* Trustpilot review (for VW Group emissions team)
"Very helpful, informative and to the point. Keep me well up to date with the process, and always able to ask questions where needed and receive a thorough explanation."

5* Trustpilot review (for VW Group emissions team)
"I believe Slater and Gordon are working extremely hard on my and the rest of the groups behalf. I get regular updates and am very happy with the overall service - can't fault."

5* Trustpilot review (for VW Group emissions team)
"The firm's written communications are extremely clear with no room for ambiguity. You are not bombarded with emails which means that when you receive an email it has something to say, and you actually read it. Keep it going. Great"

5* Trustpilot review (for VW Group emissions team)