Medical negligence
Private Healthcare Negligence Claims
If you're suffering from an illness, injury or worsened medical condition that was caused by private healthcare negligence, Slater and Gordon's specialist legal experts can help get the compensation you deserve.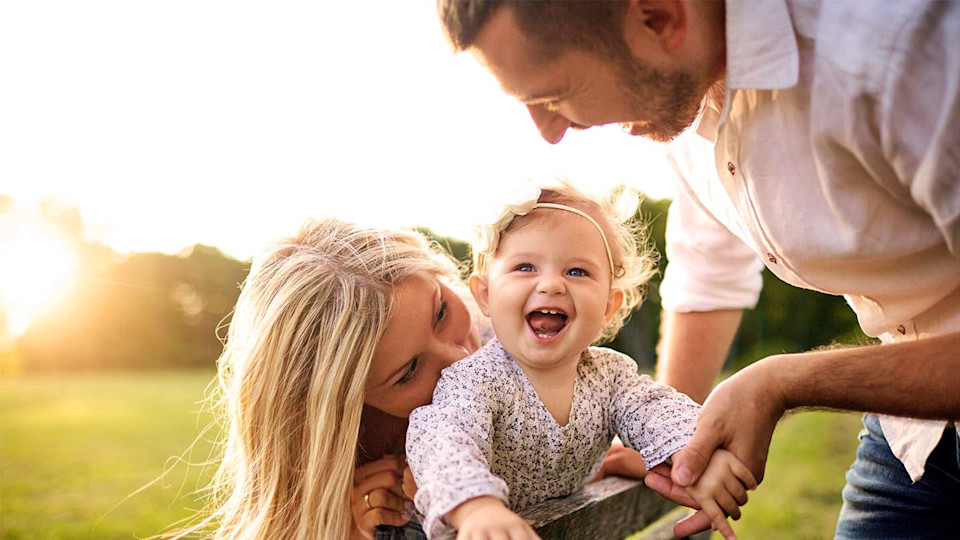 Medical negligence experts
Slater and Gordon's medical negligence experts are ready to help you. Contact us online today or call us on freephone 0330 041 5869 to speak to one of our friendly advisers.
Contact our medical negligence team today for support with your claim
Contact us
What are private healthcare negligence claims?
As treatment waiting lists continue to cause problems for patients within the NHS, the number of people choosing to purchase private healthcare insurance or pay directly for their medical care is on the rise.
While many would expect a higher standard of care when paying the premium for private healthcare, medical negligence is always a risk. Private healthcare professionals owe their patients a duty of care, and if an action breaking this duty of care leads to further injury or illness for a patient, it's considered medical negligence.
To be eligible to make a private healthcare negligence claim, you must be able to prove the following:
That the duty of care you received fell below the accepted standard for a healthcare professional
That this breach of duty directly caused you injury, illness, or the worsening of an existing condition
These claims can be complex, and if you're looking to make a claim for medical negligence compensation, it's important to get in touch with a specialist solicitor as soon as possible. When you work with our leading medical negligence team, we'll help you to obtain a report from an independent medical expert as part of your claim.
What can lead to a private healthcare negligence claim?
When negligence occurs in a private healthcare setting, patients are entitled to make a legal claim for compensation. Private healthcare negligence claims are commonly made for the following:
Inadequate surgery aftercare
These are just some examples of medical negligence that can occur within a private healthcare setting. If you believe you've been injured due to negligence while receiving private medical treatment and care, contact us to establish your full legal position.
How much compensation can I claim?
Every case of medical negligence is different, and the amount of compensation that you could be awarded will be based on the severity of your injuries and the impact that the injury has had on your life.
As well as the pain and suffering related to the injury, you'll also be able to claim for any lost earnings, rehabilitation, long-term care, and any necessary house adaptations needed to maximise the chance of recovery and independent living. When you work with our specialist medical negligence team, the vast majority of our claims are funded by a No Win No Fee agreement, allowing you to make a claim for private healthcare negligence compensation at no financial risk.
For more information on what can be included in your claim, see this here.
How are private healthcare negligence claims different?
When making a private healthcare negligence claim, the general process will be similar to that of a medical negligence claim against the NHS. When you receive private healthcare, there's a good chance that you will have entered into a written contract with the private healthcare provider. This contract will include an agreed expected outcome for your treatment, as well as any possible risks and side effects.
If these side effects weren't properly explained to you, or the agreed outcome hasn't been met, then you could be eligible to make a private healthcare negligence claim.
What can I claim for?
When you make a medical negligence claim, whether it's for private healthcare negligence or NHS treatment, your claim will be broken down into two parts of compensation, or 'damages'- general damages and special damages.
1. General damages- this aspect of your private healthcare claim is an award of compensation relating directly to your injury or injuries. It covers the pain and suffering which you've experienced and will therefore depend on the extent of your pain, suffering and loss of amenity. These values are calculated using official guidelines, along with the outcome of previous cases involving similar injuries.
2. Special damages- this compensation is designed to help put you back in the financial position that you would've been in had you not sustained your injury. This covers any costs you've incurred because of your injury, and any that you might have in the future. These can include:
Loss of earnings- any lost earnings you've already incurred, and if you're unable to return to work as a result of your injuries, future loss of earnings can also be claimed
Treatment, rehabilitation and care costs- this will cover any costs already incurred as well as future costs, whether on a temporary basis or for the rest of your life
Aids, equipment and adaptations - this covers any specialist equipment which may be necessary both now and in the future, as well as any necessary

adaptations you may require to your house

Travel expenses - this covers any additional travelling expenses which have been incurred as a direct result of the incident. For example, if you have had to get taxis to various medical appointments
Are there any time limits for making a private healthcare negligence claim?
For the majority of private healthcare negligence claims made in England, Wales and Scotland, there's a three-year time limit in place from the date that the negligence occurred, or the date you became aware that your injuries were caused by negligence if this is a later date. However, there are some exceptions to the three-year limitation period.
These are:
When making a claim under

The Human Rights Act

, the time limit is one year
Where a claim's being made on behalf of someone who has passed away, the claim must be brought within three years of their date of death
Where a claim's being made on behalf of an injured child, the three-year time limit doesn't begin until the child is 18 years old in England and Wales, or the child is 16 years old in Scotland
Where the injured person lacks mental capacity at the time of injury, there's no time limit until and if they gain capacity
Different time limits may also apply if the private healthcare negligence occurred whilst abroad. The different time limits in place for specific types of private healthcare negligence claims can be complex, so it's always best to speak to an expert as soon as possible to establish how long you have to pursue a claim.
In certain circumstances, the court can also make a discretionary decision to pursue a claim that falls outside the general time limits. This is a complicated process, which can be discussed with our medical negligence experts when you get in touch.
Why choose Slater and Gordon?
When you work with our specialist medical negligence team, we'll support you in gathering the evidence needed for your private healthcare negligence claim, including organising any medical appointments, and will guide you through the claims process step by step, and at your pace.
Our lawyers know how important it is that you and your family receive the support you need during this difficult time. We'll be sensitive to your needs, compassionate in understanding the challenges you face and dedicated to fighting your case.
As well as lawyers who are experts in the field of medical negligence, we also have trained nurses and midwives on our team. We offer home and hospital visits for all of our clients and can provide both immediate representation and rehabilitation support to help you get back on track after your private healthcare negligence.
To discuss your options or start a claim, simply get in touch on 0330 041 5869, or, if you prefer, you can contact us via our online form or web chat.
Meet the medical negligence experts
Meet our specialist medical negligence team, many of which are considered 'Leaders in their field' with a significant amount of expertise.
---
I cannot recommend Slater and Gordon enough, throughout the entire period of the case, all the staff have been both very professional, and supportive.

Mr Q (medical negligence client)
I just wanted to say thank you so much for everything Slater and Gordon have done to fight this case for us. I appreciate it has involved a lot of people. Please can you also thank the expert witnesses who have provided their expertise and help.

Mr and Mrs H (medical negligence client)
Kept informed regularly as to how my claim was going, prompt replies to any questions I had, excellent customer service at all times. Excellent service from all staff that have been involved in my claim.

Ms S (medical negligence client)