Business policies
Who we are
Slater and Gordon UK Limited ("SGUK") is authorised and regulated by the Solicitors Regulation Authority ('SRA'). SGUK is authorised and regulated by the Financial Conduct Authority for insurance mediation activity. Slater and Gordon Scotland Limited (SandG) a company registered in Scotland (SC572803) and regulated by the Law Society of Scotland ("LSS"). SandG is an associated office of SGUK. SGUK Limited is part of a group of companies whose ultimate parent company is Slater and Gordon UK Holdings Limited ("Slater and Gordon", "we", "us"). We take the privacy and confidentiality of our clients, potential clients, ex-clients and their affiliates very seriously and we are committed to protecting it. This Privacy Policy explains the type of information we collect, why we collect it, how we use it, who we might share it with and how to correct or modify it.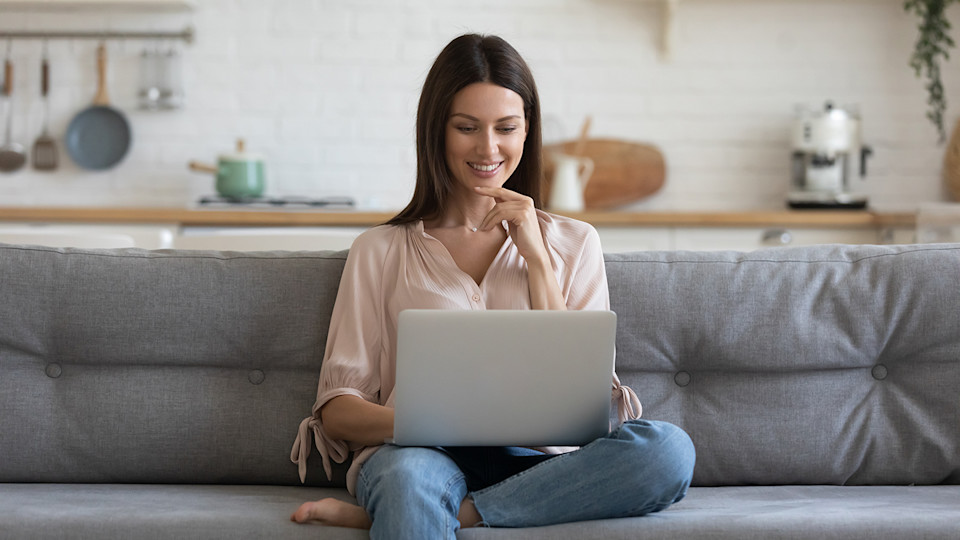 How do we collect your information?
Most of the personal information we process is provided to us directly by you in relation to a legal claim or legal advice. We might collect this information from you in a number of ways, including via our website (e.g. our online enquiry form), over the telephone or via email. The personal information you supply to us may include: your name, address, contact details, date of birth, details of the circumstances of any claim or incident and any damage, injury or loss suffered by you, National Insurance number, employment and GP details.
We may also receive personal information indirectly, for example:
by contacting third parties in connection with the services we provide to you, for example, medical or other experts;
if a claimant or a third party refers to you in correspondence or documentation relating to a legal claim;
from our suppliers, including introducers or referrers;
from Credit Reference Agencies (please click here for more information in relation to

Credit Reference Agencies

);
from public authorities, regulators or law enforcement bodies; or
an employee of ours gives your contact details as an emergency contact or a referee.
Please note that if you are a third party and we are processing your information in connection with legal proceedings, and/or if legal professional privilege applies, then it is likely we are exempt from any requirement to inform you that we are processing your information.
We may use your personal information:
to provide legal or other services;
to perform credit reference or other regulatory checks;
to engage the services of a third party (where instructed);
for the purposes of operating our business (such as management information);
to comply with legal and regulatory obligations;
to contact you in relation to customer surveys or market research; or
to send you legal updates, or information in relation to products and services that may be of interest to you from Slater and Gordon or other members of the Slater and Gordon group of companies.
Your rights
You have a number of legal rights over the personal information held by us:
The right to access your personal information;
The right to correct or update any personal information;
The right to object to further processing;
The right to restrict the processing of your personal information;
The right to ask us to delete your personal information (please note we will only be able to accommodate this request where it is no longer necessary for the purpose(s) for which it was provided or where we no longer have a lawful basis to process your personal information); and
The right to receive the personal information we hold about you in a portable format, however this need only be provided in limited circumstances where the processing has been done by automated means.
You can contact us should you wish to have access to this information or to update or complete any of our records pertaining to your personal information. Requests can be made in writing to our Data Protection Officer:
First Floor, Lee House
90 Great Bridgewater Street
Manchester
M1 5JW
Sharing your personal information
We may need to communicate your personal information to other individuals or organisations to facilitate our legal services. For example:
1. medical experts for the purpose of obtaining medical reports or acting as expert witnesses;
2. car rental companies for the purpose of obtaining a replacement car;
3. insurance underwriters for the purpose of assessing and validating your claim or to enable them to provide cover under an insurance policy such as legal expenses insurers;
4. insurance companies/brokers/third party introducers who referred your claim to us for the purpose of complying with our contractual obligations regarding details of the claim we process;
5. credit hire companies you may have contracted;
6. any employer who has paid sick pay which is to be recovered as part of your personal injury claim;
7. any supplier by virtue of whom you have been introduced to us (such as a Union) for management information purposes; and/or
8. other members of the Slater and Gordon Group and associated offices for legal advice and/or specialist services necessary to facilitate our legal or other services.
We may also transfer your information to third parties providing us with support and administrative or funding services in connection with the legitimate business purposes associated with the operating of a law firm.
If after providing us with your personal information it becomes apparent we are unable to offer our service to you, we may, with your consent, pass your details to another legal services provider who may be able to assist you.
Other Websites
This website may contain links to other websites. This Privacy Policy only applies to this website, so please ensure you also read the privacy policy of the other website provider. We bear no responsibility for the operation, content or policies of other websites.
Complaints
For more information about this policy, or if you would like to make a complaint in relation to the way we process your personal information, please contact our DPO at DPO@slatergordon.co.uk.
We will endeavour to resolve any issues as soon as possible, however if we are unable to do so to your satisfaction, you can contact the Information Commissioner's Office (ICO) (www.ico.org.uk, Tel: 0303 123 1113).
Changes to this Privacy Notice
We may amend this policy at any time by either notifying you or posting a revised version on our website.
If we make a change to this policy, we will take your continued use of our services after that date as your acceptance of the change.
Lawful Basis
The lawful basis on which we rely when processing your data is Article 6(1)(f) of the General Data Protection Regulation (GDPR), which allows us to process personal data for the purposes of the legitimate interests pursued either by us or by a third party. From time to time, we might also rely on Article 6(1)(a) of the GDPR, which allows us to process your personal data if we have obtained your consent (for example, when we require your consent for the optional cookies we use). Where we process special categories of personal information, we rely on Article 9(f) of the GDPR if the processing is in connection with a legal claim. At times, we may also rely on alternative legal bases for processing special category personal information. For example, Article 9(b) if you are an employee.
Retention periods
We will retain your personal information in accordance with applicable law. This is usually in accordance with the statutory limitation period. If you contact us but don't proceed with a claim, we may retain your personal information for a short period to ensure we can effectively track and monitor attempted fraud and to help us differentiate between service and new enquiry calls.
Automated decision-making
We may use the personal information you provide to carry out an automated decision making process as to the validity of your identity, as well as to carry out other checks as required by law and regulation (for example, a credit history check or the applicability of any sanctions). If a query arises in relation to any of these checks (i.e. if your identity cannot be validated or other checks raise issues that might prevent the continuance of our legal services to you), a human-led forensic analysis will be undertaken and any decision on our part not to act on your behalf will not be solely automated.
Transferring personal information overseas
In order to provide our services we may need to transfer your personal information to locations outside the UK for the purposes set out in this privacy policy. This may entail a transfer of your information from a location within the European Economic Area (the "EEA") to outside the EEA, or from outside the EEA to a location within the EEA. The level of information protection in countries outside the EEA may be less than that offered within the EEA. Where this is the case, we will implement appropriate measures to ensure that your personal information remains protected and secure in accordance with applicable data protection laws. Where our third party service providers process personal data outside the EEA in the course of providing services to us, our written agreement with them will include appropriate measures, usually standard contractual clauses.
If you need further information or have any questions about our privacy policy or practices, please contact: DPO@slatergordon.co.uk.
Security
Please be assured that we will keep your personal information confidential and take appropriate measures to protect it against loss, theft or misuse and to safeguard your privacy.
Where you are provided with any confidential information (including a user ID or password), you must not disclose such information to any third party.