Road traffic accident claims
Cycling accident claims solicitors
On Britain's busy roads, cyclists are incredibly vulnerable. Not only can drivers often fail to leave room or pay sufficient attention, potholes pose an ever-increasing risk of injury. So if you have been injured while cycling, you may be entitled to make a cycling accident compensation claim.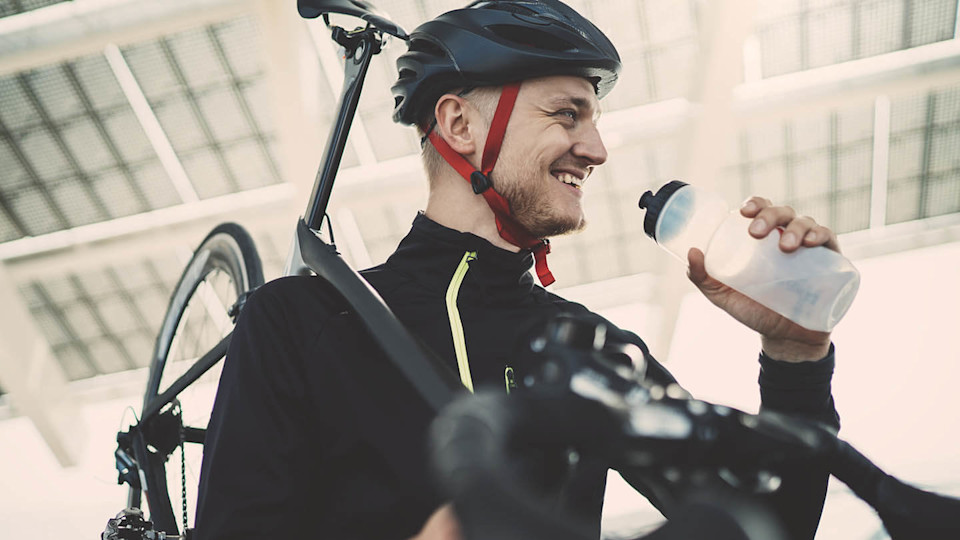 No Win No Fee cycling accident experts
Slater and Gordon is one of the UK's leading law firms in cycling accident claims. We'll provide you with the best possible legal representation and help you get the compensation you deserve. Start your claim today - register your details on micase.
What are the most common causes of cycling accidents?
There are many causes of cycling accidents which Slater and Gordon's cycling experts deal with on a regular basis. The most common we deal with include:
Road traffic collisions
Animals
Defective equipment
Potholes and road defects
Car door collisions
Royal Society for the Prevention of Accidents (RoSPA) figures indicate that some 18,500 cyclists are injured in road traffic accidents every year. While many of these are never reported, some lead to serious injuries and even fatalities.
Where you've been injured in a cycling accident as a result of someone else's negligence, you may have the right to compensation. Even if no one else is involved and you have been injured by a dangerous pothole or other road defect; if the local council or highways agency has been negligent we could get you the compensation you deserve.
How long does a cycling accident compensation claim take?
There's no hard and fast rule here, as every case depends on the seriousness of your injuries and whether or not a third party accepts liability.
Can cyclists claim compensation for a cycling accident?
You can claim compensation for any injuries caused in a cycling collision where someone else was either fully or partially to blame for the incident.
How much compensation can I claim for a cycling accident?
The amount of compensation you receive for a cycling accident depends on how serious your injuries are. You should also bear in mind that you may be able to claim for the cost of damage to your bike or other equipment, as well as additional medical expenses, travel expenses and loss of earnings.
To help get you back in the saddle as quickly as possible, you may also be able to claim physiotherapy or other essential rehabilitation.
What are Cycling UK incident claims?
Slater and Gordon is affiliated to Cycling UK, 'The Cyclist' Champions'. We're proud to have represented Cycling UK members since 2002. In 2018 alone, Slater and Gordon provided personal injury advice to almost 1000 Cycling UK members and have settled a total of £4.3 million in compensation.
Cycling UK members are automatically enrolled onto our Legal Advice Scheme, which is totally free to Cycling UK members, regardless of whether you win or lose your case.
If you're a Cycling UK member, and have been injured in a cycling accident, visit our Cycling UK Incident Line for what to do next.
No win no fee cycling accident compensation claims
Personal injury cases arising from cycling accidents are conducted on a No Win No Fee basis which means if your case isn't successful, you don't need to pay anything. This means there is no financial risk to you when making a claim for compensation.
If you're a Cycling UK member, you will have access to Slater and Gordon's Cycling UK Incident Line which offers a number of benefits to Cycling UK members. This includes a guarantee that Slater and Gordon will not charge you anything if you win your case, meaning that you'll keep 100% of your compensation.
Contact our cycling accident solicitors
Slater and Gordon will provide a sympathetic, professional and honest approach to people who come to us with cycling accident injuries.
We handle more cycle accident claims than most other UK law firms and have many years' experience dealing with cycling accident claims caused by other motorists, potholes, buses, animals, faulty equipment and road defects. We may also be able to help if your accident was caused by an uninsured or untraced driver.
If you're a Cycling UK member, call our incident line on 0330 107 1789.
If you're not a Cycling UK member but have been injured in a cycling accident, register your details on micase today and we'll be happy to help.
Meet the personal injury experts
Meet our specialist personal injury team, many of which are considered 'Leaders in their field' with a significant amount of expertise.
---
Tracey's story
Tracey was returning home from a cycle and when she was only about 10 minutes from her house, a car collided with her causing multiple injuries, including a fractured spine, broken pelvis, concussion, a broken cheek bone and a smashed elbow. She was in a coma for a week and had to spend six weeks in hospital.
Really helpful and always on the other side of the phone if needed. Quick and easy service.

Ashley
Excellent communication, in constant contact with the latest info regarding your case.

David
Everything is moving along quickly and smoothly. Good professional service I'm glad I chose Slater and Gordon.

Kenny Jackson