Slater and Gordon's highly ranked and award-winning solicitors in Cardiff, offer affordable and specialist legal services. At our Cardiff city centre office we aim to provide all of our clients with expert and tailored legal advice throughout the Cardiff area, and Wales.
For the past two years Slater & Gordon's Cardiff office represented me in an employment matter. From the very beginning I was informed of my prospects and all possible costs involved. I found all the solicitors I dealt wit to be professional, friendly and helpful with any queries I made.

Mike
I've recently been dealing with Sally Weare based in Cardiff. She's been extremely helpful, very empathetic and patient. She explained everything very clearly and was reassuring. Any issues I may have in the future, I wouldn't hesitate in using her again.

Lyndsay
I had Aysha Chouhdary and her team working on my case and I thought that she has handled my case extremely well with clear instructions and always found her to be very responsive replying to my emails and keeping updated on recent events.

Michael
Your local office
Our Cardiff office is located in Haywood House South, Cardiff, CF10 3GA, right in the heart of the city, with great transport links close by.
So, whether you're searching for an employment solicitor in Wrexham, a family solicitor in Swansea or a personal injury solicitor in Llandudno, our award-winning Welsh law firm is here to help.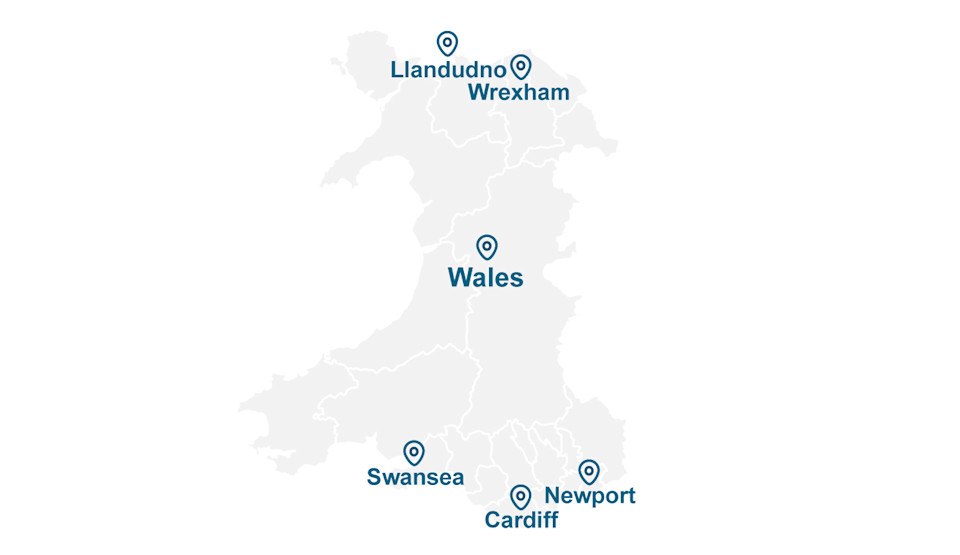 Why choose us?
We pride ourselves in giving the best possible service to all of our clients, no matter how complex the case may be. As well as hiring some of Wales's top legal experts, we have staff dedicated in various areas of medical care to help aid you with your case. This includes:
Midwives and nurses

– who assist in cases of medical negligence to help determine what went wrong, and what the correct procedures are.

Medical experts

– when a clients been injured we'll sometimes work with medical experts to help determine what sort of care and adaptations you may need in the future.
We know when seeking legal advice you may be concerned over the various legal fees and unexpected costs. That's why at Slater and Gordon we will always be transparent with our fees and costs from very start.
For medical negligence and personal injury cases we operate on a No Win No Fee basis on the majority of claims, which means there is no financial risk to you for making a claim. We also have fixed fees for our initial consultations for both our employment and family services.
We pride ourselves in delivering high quality legal advice, we also work with several membership organisations and charities. These include the Police Federation, who we've supported for over six decades. We also support and sponsor events with various local charities including Cerebral Palsy Cymru who we've supported since 2020, by staff getting involved in fundraising campaigns and supporting their Early Intervention Service, to help for babies who have, or are at risk of having, cerebral palsy.
Regulated by the Solicitors Regulation Authority
Slater and Gordon Lawyers is one of the UK best known law firms. Along with our England offices our Wales branch is regulated by the Solicitor's Regulation Authority (SRA), that will give you added peace of mind that our team and our processes meet their high standards and we are compliant with their rules, when handling your cases.
Highly ranked in independent legal directories
Slater and Gordon's Cardiff office, and staff have been recognised by several independent legal directories, including Chambers and Legal 500.
The Legal 500 has recognised our Wales Employment team as Tier 3 firm, which also recognises Rubel Bashir and Sian Clarke as recommended lawyers within the employment space. Legal 500 also notes that Sian Clarke can "handle difficult cases, difficult clients and difficult opponents with ease and confidence."
Our personal injury and clinical negligence has also been ranked as a Tier 2 Firm by the Legal 500, and ranks several of our solicitors highly, including Yvonne Agnew, Head of Medical Negligence as a leading individual, she was also ranked as a Band 2 Solicitor by Chambers, where they said that: "she is knowledgeable, personable and wants the best outcome in matters."
Our personal injury team is also one of the finalists for the Wales Legal Awards in 2022, that was a sign of recognition of the quality of work that our Welsh personal injury solicitors put in.
Lexcel accredited
We are also Lexcel accredited. This was introduced by The Law Society as a quality mark for client cases, practice management and legal compliance.
Lexcel accredited
The Law Society introduced Lexcel, as a quality mark for client cases, practice management and legal compliance, and we are proud to retain their accreditation.
Awards are amazing, but our clients are what really matters.
These accolades are always an incredible honour to receive, but what our solicitors in all of our UK offices care most about is the satisfaction of our clients. We always aim to achieve the best outcome for our clients, and make the claims process stress and hassle free, for our clients.
Our work in the Wales
Client rewarded over £250K in employment claim
Former Jaguar Land Rover employee, Brian Fox, was successful in an unfair dismissal and disability discrimination claim, being awarded over £250,000 by the employment tribunal.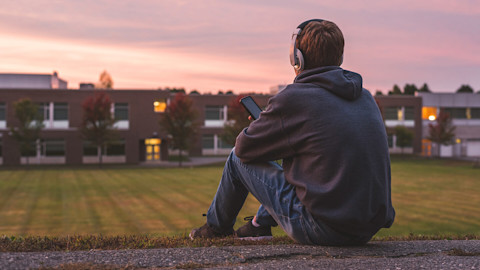 Compensation for theatre employee injured at work
Our client was injured while working as a theatre crew member. Learn how our personal injury experts helped him achieve the compensation he deserved.
Did you know?
Slater and Gordon's Cardiff office is home to one of the only teams of employment lawyers within the city that specialises in personal employment law.
Get in touch for a no-obligation chat