Contact us
Solicitors in Cardiff
Slater and Gordon's specialist solicitors in Cardiff offer exceptional, affordable legal services. Our aim is to provide accessible, tailored legal advice along with outstanding value for money.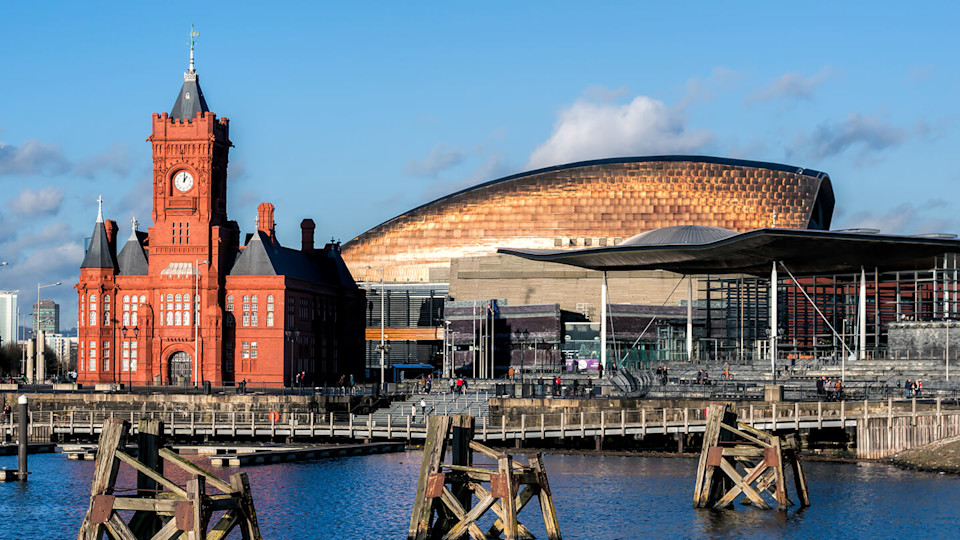 Where to find us
Brunel House, 2 Fitzalan Road, Cardiff, CF24 0ED
How can we help?
Slater and Gordon's specialist solicitors in Cardiff offer exceptional, affordable legal services. Our aim is to provide accessible, tailored legal advice along with outstanding value for money. Call our solicitors in Cardiff on 0330 041 5869 or contact us online and we'll be happy to call you back.
At our Slater and Gordon Cardiff offices, we have highly trained solicitors who specialise in a number of different legal areas. Whatever your situation, we are perfectly placed to offer expert advice and assistance you can rely on.
Putting you first
Here at Slater and Gordon, we offer a range of legal services that are tailored to your needs. We're here to help at every step of your journey.
Employment law
Slater and Gordon's

employment solicitors

in Cardiff offer the full range of specialist employment law services. In fact, employment law is one of the legal areas of expertise we are best known for.
Our office at Haywood House North is home to one of the only teams of employment lawyers within Cardiff that specialises in personal employment law. We can also provide expert assistance to senior executives and company partners throughout the UK, as well as individual employees.
We're honoured that The Lawyer magazine has shortlisted Slater and Gordon's employment solicitors individually and as a team a total of 10 times since 2000. We've also been awarded the prestigious title of 'Employment Lawyers of the Year' three times.
If you need an expert by your side to deal with unfair dismissal, settlement agreements, redundancy, whistleblowing or discrimination at work, or you're an employer needing specialist advice to help you fulfil your obligations, get in touch with our Cardiff employment law team today. Our solicitors in Cardiff offer a consistently high standard of service and we'll always put you first.
Family law
Experiencing a problem relating to marriage, divorce, separation, children or another personal matter? No matter how complicated or seemingly straightforward your circumstances, it's always recommended to have a legal expert on your team.
Our industry-renowned

family law and divorce solicitors

here at Slater and Gordon Cardiff can help.. We offer both flexible pricing and fixed fees for divorce and all family law services, so you can use our services without having to worry about any unexpected costs.
All of our family law solicitors whether in Cardiff or at our other UK offices, specialise in employing a range of strategies to resolve situations quickly and with as little stress as possible. These strategies are client-led and include mediation, constructive negotiation and the practice of collaborative law. The aim is to minimise the number of cases that end up in drawn-out and expensive litigation in court, to the benefit of all parties.
Road traffic accidents and personal injury claims
Our

personal injury solicitors

in Cardiff are renowned throughout Wales for their success in dealing with a wide range of accident claims. We specialise in road traffic accidents, clinical negligence, brain and spinal injuries, and compensation claims for asbestos related diseases. Whether you've experienced a slip, trip or fall, a car accident or an accident that happened at work, our personal injury team will sensitively guide you through your options and offer legal support throughout the process. From your first free consultation through to making a compensation claim, our focus is always on securing the best outcome for you.
You shouldn't be out of pocket simply for pursuing justice for an accident or injury caused by someone else's negligence. This is why the majority (98%) of our claims are dealt with on a

No Win No Fee

basis, which means that you don't have to pay any fees upfront or unless we win your case.
If you've had an accident and you need the assistance of our specialist personal injury lawyers in Cardiff, contact us online or call

0330 041 5869

. If you're not sure whether another party was at fault or if you have a valid claim to financial compensation following personal injury, contact Slater and Gordon for straightforward advice you can trust.
Residential property (conveyancing)
The Slater and Gordon Cardiff office has a specialist team of conveyancing solicitors at your disposal. We deal with all aspects of residential conveyancing, from re-mortgaging, equity transfer and equity release to property licensing.
When it comes to the Cardiff property market, there isn't much that our experienced team don't know. Call our property solicitors in Cardiff on

0330 041 5869

to discuss your needs and to find out how we can help.
Wills, trusts, tax and probate
Having a valid will in place is really important should you pass away. It ensures that your wishes are documented and can assist with making the process smoother and give tax efficiencies maximising your estate. We have specialist solicitors who deal with trusts when you need to be more controlled over your wishes. We deal with all aspects of probate, which can be a tricky area, but with our experience we can assist by making this much smoother and quicker. Speak to one of our specialist Wills and Probate Solicitors on

0330 041 5869

or

request a call back online

.
We're a proud member of one of Britain's most respected legal organisations
In 2017, Slater and Gordon's Cardiff team were honoured to be recognised in the Cardiff Life Awards. Running for over four years, the awards are the business highlight of the city's year, bringing together and recognising trailblazing organisations and individuals that are helping to put Cardiff on the map as a major UK player. Our Cardiff office was shortlisted in the Legal Services category and was a finalist for 'Legal and Financial Firm of the Year', recognising our work for clients in the city over the previous 12 months.
Over the years, we have received many other accolades and won awards recognising our expertise from a range of other organisations, such as National Law Firm of the Year. We are consistently ranked as a top tier law firm in both the Legal 500, an independent directory ranking the best lawyers in the world, and Chambers & Partners Legal Directories.
These accolades are always an incredible honour to receive, but what our solicitors in all of our UK offices care most about is the satisfaction of our clients. Many of the clients we have worked for to secure successful outcomes have been kind enough to leave positive feedback for us. To see for yourself what our clients say about us, please take a look at our client testimonials.
Why choose us?
Slater and Gordon Lawyers is one of the UK's largest and best known law firms. In addition to our large Cardiff office, we also have a number of offices nationwide including London and Liverpool.
We realise that you may not need legal advice every day, but for those times when you do – you can rely on Slater and Gordon Lawyers to offer you honest, professional advice.
Call our solicitors in Cardiff on 0330 041 5869 or contact us online. If you need assistance outside of office hours, please call us on freephone 0330 041 5869, 24 hours a day, 7 days a week, and we'll be happy to help.
I cannot recommend Slater and Gordon enough, throughout the entire period of the case, all the staff have been both very professional, and supportive.

Mr Q (medical negligence client)
I just wanted to say thank you so much for everything Slater and Gordon have done to fight this case for us. I appreciate it has involved a lot of people. Please can you also thank the expert witnesses who have provided their expertise and help.

Mr and Mrs H (medical negligence client)
Kept informed regularly as to how my claim was going, prompt replies to any questions I had, excellent customer service at all times. Excellent service from all staff that have been involved in my claim.

Ms S (medical negligence client)
Really helpful and always on the other side of the phone if needed. Quick and easy service.

Ashley