Industrial disease claims
Industrial disease compensation claims
If you, or a member of your family, has been diagnosed with an industrial disease, such as mesothelioma, our solicitors are experts in seeking compensation on your behalf. We are here to advise and support you and your family throughout the industrial disease claims process and beyond.
Meet our industrial disease experts
Many of our industrial disease solicitors are considered leaders in the field with a significant amount of expertise.
One of the UK's leading specialist law firms.
We are proud to have partnerships with national charities and be recognised in the latest legal directories.
Sam Ingram: Living with Mesothelioma
Being told he only had one year to live was harrowing, but Sam Ingram is still living his life as best as he can with a Mesothelioma diagnosis. Here Sam shares his story, showing how he lives with the disease and how he remains positive.
We would highly recommend Slater and Gordon solicitors especially Pauline Chandler and her team. After my husband was diagnosed with mesothelioma Pauline and her team took over his claim for compensation. They dealt with us with compassion and empathy at a very difficult time. Nothing was too much trouble and any emails or phone calls were dealt with promptly, from start to finish they kept us informed. The outcome was beyond our expectations and was proof of the hard work that had been put in. Client testimonial (for Pauline Chandler)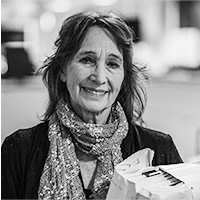 I would highly recommend Slater & Gordon Lawyers and especially John Browne. My Dad become ill with mesothelioma in 2020 and sadly died in September 2020. This case was a complicated one and John dealt with the various problems with speed and efficiency, explaining everything to me in detail. I shall always remember his kindness and empathy and the way he guided me through that terrible time with such compassion resulting in a substantial settlement for my Mum. Client testimonial (for John Browne)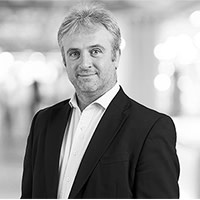 What is the time limit to make an industrial disease claim?
With industrial disease claims, you have a three-year timeframe to make a claim starting from either the date of your diagnosis or the date when you actually became or could have become aware that your symptoms could be linked to your employment. This three-year period is called your "limitation period".
When you became or could have become aware of the link between your symptoms and your employment is known as your "this date" and court proceedings must be commenced within three years of your date of knowledge. It can take time to thoroughly investigate a claim for an industrial disease, which means that you should always contact one of our specialist solicitors as soon as possible after you receive a diagnosis of a workplace illness.
If a loved one has died from a workplace illness, you may have three years from the date of their death to make a claim for compensation but please do not delay contacting one of our lawyers who will be able to advise you in full in relation to your specific date of knowledge and limitation period. We have helped many people with industrial disease claims after losing a loved one.
How long does an industrial disease claim take to conclude?
The length of an industrial disease claim can vary significantly depending on various factors, including the complexity of the claim, availability of evidence, and the cooperation of those involved. Some claims can take between 12-18 months, whilst others can take several years to reach a settlement. Our team will keep you updated as your claim progresses. No matter the situation, we will be by your side, working tirelessly to ensure you get the medical treatment and compensation you deserve.
I highly recommend Jordan Bell and his team. They dealt with our claim for mesothelioma compensation with expertise and care. Client testimonial for Jordan Bell
At a time when my emotions were high and my future seemed uncertain I contacted Jordan Bell at Slater & Gordon regarding my claim against a previous employer for health problems due to asbestos exposure. The future looked bleak. However Jordan handled my claim with the utmost professionalism. Client testimonial for Jordan Bell
I contacted S&G after my lung mesothelioma industrial disease was diagnosed. All dealings were professional with a client focus. Client testimonial for Natasha Orr
Why choose us for your industrial disease claim?
Our roots are deeply ingrained in this field, having initially established ourselves as a specialist occupational disease firm and growing into an award-winning, multi-service provider, which sets us apart. One of our greatest strengths lies in the access to archives of past cases spanning over 40 years. By reaching out to them for a statement in support of your claim, we can expedite the settlement of your claim, ensuring a quicker resolution to your case.
In addition to our extensive archives, we offer the convenience of home visits for those who have developed asbestos-related conditions and other serious industrial diseases, including occupational cancers and life-limiting respiratory illnesses. We understand the importance of providing support during challenging times, and our dedicated team will visit you at a time that is convenient for you. We can often arrange a visit within just a few days of your initial inquiry.
We are proud to partner with numerous asbestos charities, organisations and support groups across the UK and undergo fundraising efforts throughout the year to help support victims, and families, living with an asbestos-related illness.
Our team comprises highly acclaimed lawyers who specialise in industrial disease law. Leading this practice is Jordan Bell, a Principal Lawyer, accredited by the Association of Personal Injury Lawyers (APIL) as a specialist in asbestos claims and occupational diseases. He brings a wealth of expertise and knowledge to every case. His commitment to achieving justice for clients has seen him recognised in Chambers and Partners, an independent legal guide that ranks only the world's leading law firms and lawyers.
Managing Director and Principal Lawyer, Madelene Holdsworth, also holds accreditations as an Asbestos Specialist and an Occupational Disease Specialist through APIL. She has been consistently recognised in prestigious legal guides, including Chambers and Partners, as well as a nomination for 'Lawyer of the Year' in the Modern Law Awards 2020.
Pauline Chandler, another prominent figure, is a leading individual in the 2023 Legal 500 rankings alongside also being ranked in Chambers and Partners. She has made significant contributions to asbestos-related disease and other workplace respiratory illness claims, leading on cases that have changed the law for asbestos victims which are now frequently relied on and referred to as precedents in other disease claim judgements.
Edmund Young is known for his innovative solutions and successfully challenged the calculation method for future losses in a landmark mesothelioma case, which was adopted by the Supreme Court. Additionally, John Browne, an esteemed and highly experience lawyer, also consistently receives recognition in the Legal 500.
If you're suffering from an industrial disease, we urge you to get in contact with us online and we'll endeavour to get you the compensation you deserve.
Why choose Slater and Gordon?
Expertise
We are an award winning law firm and have a dedicated team of industrial disease solicitors to advise and guide you – no matter how complex your situation may be.
Affordability and advice
We're able to offer affordable expert legal advice and can provide guidance on all aspects of asbestos claims. Our Initial Consultation provides tailored advice on your situation giving you clear guidance and options regarding next steps.
Tailored advice
We understand that every claim is different – so we are able to provide tailored advice and guidance to suit your individual needs.
Local access
We are a national law firm, with legal experts available locally across the UK. Meetings can be arranged via telephone or video call, to suit your requirements.
Frequently asked questions
Can you still make an industrial disease claim if the company is out of business?
Even if the company that caused your industrial disease is no longer trading, you can still make an industrial disease claim. We will research and find which insurers provided employers' liability insurance to the company at the time you worked there and will deal with the insurance company directly.
Is my employer responsible for my industrial illness?
If we can prove through appropriate and independent medical evidence that your illness was caused by your employer being negligent, then we will do all we can to recover compensation from your employer or their insurer.
Will I lose my job if I make an industrial disease claim against my employer?
It is against the law for your employer to terminate your employment if you were to raise a claim against them. Employers are legally obliged to have employers' liability insurance to cover them for these types of cases.
How much compensation will I get in an industrial illness claim?
As each industrial illness claim is unique and will vary in severity, we can't guarantee a set amount. In most cases, the more severe the illness, the more compensation can be claimed. As experts in this area of law, we'll ensure you get the maximum amount for your claim.
Can I make a no win no fee industrial disease claim?
All our industrial disease claims are carried out under a No Win No Fee agreement, meaning if your case is lost, you won't have to pay any legal fees, so there's no financial risk to you.
What industrial injuries benefits are there?
Industrial Injuries Disablement Benefit (IIDB) is a tax-free, non-means-tested benefit designed to support those who have experienced disabilities due to employer negligence. This benefit is not dependent on previous contributions and is available to eligible employees or those participating in an approved employment training program at the time of the injury.
Can you make an industrial disease claim for a deceased family member?
Yes, you can make an industrial disease claim for someone who has passed away due to a workplace illness. Please contact us as soon as possible so that we can advise you of the best next steps in order to investigate your claim.