Industrial disease
Pauline Chandler
Principal Lawyer - Industrial Disease
No one should get hurt by accidents or disease, just by going to work and it's a privilege to help them get compensation for their injuries. I love my job. It is intellectually stimulating, the clients are lovely, their work life stories are incredibly interesting and their cases present new and different challenges every day.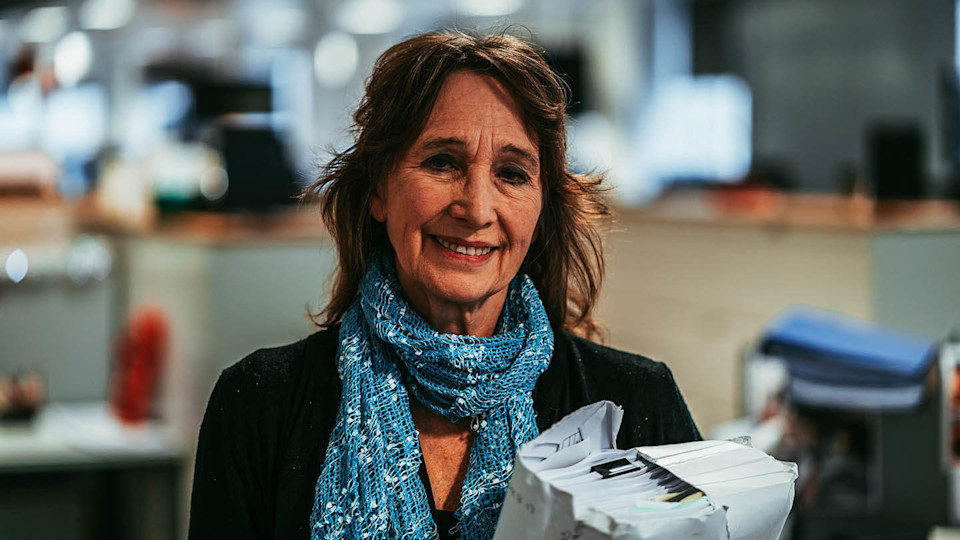 Get to know Pauline
I qualified as a solicitor in 1974 and have specialised in industrial accident and disease cases for over 40 years.
During my career I've helped thousands of clients recover compensation for mesothelioma, asbestosis and other industrial diseases. These have included skin and other lung diseases from irritant dusts and fumes and solvent damage cases. My experience of handling nasal cancer cases from wood dust and bladder cancer from chemicals, particularly in the dyes industry, is second to none.
I also have many clients who now live abroad and who have unfortunately developed an industrial disease.
Given the number of years I've worked in this field, I'm well known for finding insurers of companies which went out of business many years ago, given the vast database of information I've kept, and am often approached by other law firms for help in their search for such insurers. I've successfully pursued numerous nasal cancer and asbestos cases that other solicitors abandoned because they could not find the relevant employers' liability insurers.
I'm also known for my determination to seek justice for my clients, and have represented a vast number in high profile, important and ground-breaking disease cases which have had a significant impact on disease law. These are frequently relied on and referred to as precedents in other disease claim judgements.
Career highlights
During my extensive career, I've had many, many highlights, some of which include those cases which have gone on to change disease law. Such cases include:
Knox & Others-v-Cammell Laird known as the Welders Lung case, was a triumph for shipyard welders and burners who developed respiratory disease from the fumes. They had linked their conditions to work many years ago but getting the medical evidence to support their claims had been far from straightforward.
Owen-v-IMI Yorkshire Copper Tube was one of the first claims to succeed on bystander exposure to asbestos. Mr Owen had never worked with asbestos himself, but his job had regularly taken him into the foundry where furnaces and ladles containing asbestos were wrecked and rebuilt. He developed mesothelioma and the Court rejected the Defendants argument that as a bystander he couldn't have been exposed to enough asbestos to cause it.
Jeromson-v-Shell Tankers was a Court of Appeal win for marine engineers who developed mesothelioma as a result of asbestos exposure in the engine and boiler rooms during the 1950s. The Defendants were held responsible/negligent for what was erratic but sometimes substantial exposure.
Furness-v-Massey 1980 3WLR was a House of Lords decision which decided that a deceased claimant (with no dependents) could recover damages for loss of income during the lost years. This was subsequently overturned by legislation.
McCamley-v-Cammel Laird 1990 1WLR was a Court of Appeal decision holding that a lump sum payment made by an employer under an insurance policy was not deductible from a claimant's damages.
Johnson-v-Reed Corrugated Cases 1992 1AER was a costs appeal on the expense of time and how to assess a solicitor's hourly rate.
Sabin-v-British Rail changed the face of asbestosis/lung cancer cases which had until then been governed by the research conducted at Llandough and which concluded that 21 million fibres of asbestos would have to be found on post-mortem examination to justify a diagnosis of asbestosis. Pauline obtained pathology evidence from America to challenge this contention and this was preferred by the court. As a result, the number of fibres required to cause asbestosis was reduced to 3-4 million and Llandough have subsequently reassessed their own research.
Cookson-v-Novartis Grimsby was a bladder cancer case in which the Court of Appeal held that exposure to some aromatic amines in Azo dyes, including dianisidine and o-tolidine more than doubled the risk of bladder cancer developing.
Spillett-v-Carillion was a wood dust nasal cancer case. The defendants alleged that his cancer had been caused by the Epstein Barr Virus (EBV), which is carried by a huge number of people worldwide, but the court preferred the claimant's medical evidence that despite the presence of EBV in this claimant, wood dust exposure had caused his cancer.
Recognition
I've been recognised on a vast number of occasions by independent legal guides, Chambers and Partners and Legal 500, which ranked me as a 'Leading Individual' in the 2022 edition. They have provided quotes such as: "Pauline is a great fighter", "Pauline Chandler is very well respected for her industrial disease practice, according to interviewees. She offers exceptional experience acting on asbestos-related cases as well as claims involving chemicals", "Pauline is very experienced and a very able litigator in asbestos disease cases" and "In terms of industrial disease work, Pauline is one of the main names in Manchester".
The 2022 edition of Chambers and Partners states: "Pauline Chandler is an experienced industrial disease specialist with particular strength in pursuing bladder and nasal cancer matters for claimants."
"She knows everything there is to know about asbestos." "She leaves no stone unturned, fantastic for her clients."
The extra mile
Many of my cases have been reported in the media and because of their significance and importance as legal precedents, they've been reported in legal reference books, in other Judgements and in training lectures given by other lawyers and barristers.
Contact Pauline
Office: Manchester
Pauline gave 100% attention to detail which was faultless. She came highly recommended and deservedly so. At a time of high emotions and great loss, I was given the confidence to move forward. I have been nothing but impressed. Support, attention to detail and perseverance in pursuing the claim were commendable. Client testimonial (for Pauline Chandler)
We would not have received a successful outcome in this matter without Pauline's professional help advice and support. She has exceeded my late father's expectations and ensured that through the settlement, my father is continuing to look after my mother for the rest of her life. The service was faultless. She is an expert in this field. Client testimonial (for Pauline Chandler)
Pauline is always willing to listen and explain which is very helpful to somebody like me that sometimes struggles. She is first class! Client testimonial (for Pauline Chandler)