Medical negligence
New-born babies at risk of group B strep
Our experts explore your legal rights if you or your baby has been affected by GBS infection and you received substandard care from medical professionals.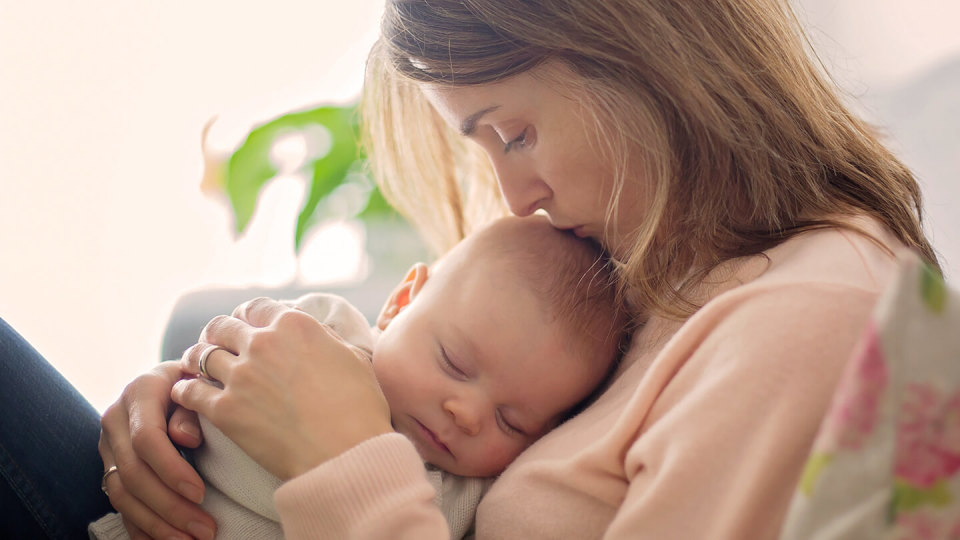 Medical negligence experts
Slater and Gordon's medical negligence experts are ready to help you. Contact us online today or call us on freephone 0330 041 5869 to speak to one of our friendly advisers.
Contact our medical negligence team today for support with your claim
Contact us
Group B Streptococcus (GBS) is a type of bacteria posing a significant risk of injury and/or death to new-born babies. It's one of the most common causes of severe infection in new-born babies, and when mistakes happen in the diagnosis and treatment of GBS infection it can be fatal.
What is group B Strep?
Group B strep is a common bacteria found in both men and women, affecting around three out of ten women. In the majority of cases, the bacteria is harmless to healthy adults, but if passed on by a pregnant mother to her unborn baby, GBS infection has the potential to be dangerous. It's the most common cause of life-threatening infection in new-born babies in the UK, and of meningitis in babies under three months old.
GBS bacteria can be passed from a mother to a baby during labour and birth. In the UK and Ireland, on average, approximately 66 babies are diagnosed with GBS infection every month. Of these, 56 babies make a full recovery, six survive with long-term physical or mental disabilities, and 4 babies tragically die every month as a result of GBS infection. In rare circumstances, group B strep can also cause infection in the womb before a baby is born, which can then cause a baby to be stillborn.
What are the symptoms of group B Strep infection in adults?
Most mothers who are carriers of GBS will have no symptoms. Carrying GBS isn't harmful to the mother, but it can affect the baby when they're born.
The following symptoms can occur in expecting mothers:
Sepsis
Infections of the skin or soft tissue
Infection of bones or joints
Pneumonia
Urinary tract Infection
These are all types of infection which can be caused by GBS and other pathogens. A woman showing symptoms of any of the above should be tested to find out the cause of the infection, which will include tests for GBS among other things. The NHS doesn't routinely test all pregnant women for GBS. Still, when the relevant tests aren't carried out in instances where an expecting mother is displaying these symptoms, they could be found to be in breach of their duty of care.
What are the symptoms of GBS infection in new-born babies?
Most babies who develop a GBS infection during birth become unwell in the first week of their life. Although less common, a late-onset GBS infection can affect babies up until they're three months old. Babies suffering from a GBS infection may suffer from the following symptoms:
Signs they are struggling to breathe (grunting, noisy breathing)
Being very sleepy and/or unresponsive
Crying inconsolably
Unusually floppy
Not feeding well or keeping milk down
High or low temperature and/or their skin feels too hot or cold to the touch
Changes in their skin colour
Abnormally fast or slow heart rate
Low blood pressure
Low blood sugar
When a baby is displaying these symptoms, urgent medical advice should be sought as early diagnosis and GBS treatment is key.
Treatment for group B Strep in pregnancy
To prevent the effects of GBS infection on unborn babies, guidance published by the Royal College of Obstetricians and Gynaecologists in 2017 confirmed that medical staff should recommend antibiotics for a woman during labour in the following circumstances:
Labour is premature, before 37 weeks of pregnancy
A fever of 38 degrees C or higher is present during labour
A positive GBS swab was obtained, or a known GBS urinary tract infection was diagnosed during pregnancy
A baby was born previously to the patient with GBS infection
If a mother falls into one of these categories, and antibiotics aren't offered, this could be classed as medical negligence. For more information about bringing a claim for medical negligence, read our medical negligence FAQs page and our medical negligence claims guide.
Medical negligence and GBS
In February 2021, the Group B Strep Support charity published a report stating that nearly 90% of hospitals in the UK aren't following national guidelines and using the recommended test for GBS.
The key issues that the report found were that:
Around 20% of NHS Trusts hadn't updated their local guidelines since the RCOG guidance was published in 2017
51% of NHS Trusts didn't give all pregnant women information on GBS infection, contradicting RCOG guidance
66% of NHS Trusts are using the wrong swab group B strep test
49% of NHS Trusts didn't offer the option of a group B strep test to pregnant women who carried GBS in a previous pregnancy
The report goes on to say that organisations are leaving themselves vulnerable to legal action due to their failures, and estimates that the cost of litigations relating to group B streptococcus claims could reach more than £20 million.
The important guidance is in place to protect new-born babies from the potentially fatal effects of GBS infection, and it's disappointing to see that it's not being followed.
Does screening occur for GBS?
Whilst routine screening for GBS infection is undertaken across parts of Europe and the US, it's currently not carried out in the UK.
Once GBS is detected, and to prevent early onset disease, the necessary antibiotic administration is the recommended international GBS treatment. The UK, however, follows a risk-based strategy where only pregnant women presenting risk factors for early onset GBS infection are offered antibiotics during labour.
While routine screening isn't available for expecting mothers on the NHS, you should always be offered the advised preventative antibiotic treatment if you fall into one of the categories outlined above.
How to make a group B Streptococcus claim
If you or your baby have been affected by GBS infection and you believe that the care or treatment that you received may have been substandard, our specialist medical negligence team are here to help you achieve the compensation you deserve.
Slater and Gordon is now partnered with the Group B Strep Support (GBSS), the world's leading charity working to eradicate group B Strep infection in babies. Their work involves actively campaigning to improve awareness of group B Strep infection and for the introduction of effective and accurate testing.
In doing so, they're involved in a number of fundraising and educational events throughout the year. To recognise GBS awareness month in July 2022, Slater and Gordon is hosting a bake sale to raise money for Group B Strep Support (GBSS) and are looking to set up further fundraising events throughout the year.
Our experts know that many people are concerned about the costs of working with a specialist medical negligence lawyer. However, with Slater and Gordon your group B strep claim can be funded by a No Win No Fee agreement. This allows you to bring a medical negligence claim at no financial risk.
As well as expert lawyers specialising in the field of medical negligence, we also have trained nurses and midwives on our team with the knowledge and expertise to provide the best service possible for our clients. As part of our service, we offer both home and hospital visits and can provide immediate representation and rehabilitation support.
If you or your baby have suffered in any way from GBS infection due to negligent medical care, our experts are here to help you with sensitivity and compassion, and will fight for the compensation that you deserve. Call our medical negligence experts today on 0330 041 5869 to help you understand whether you have a claim. Alternatively, you can contact us online here.
Meet the medical negligence experts
Meet our specialist medical negligence team, many of which are considered 'Leaders in their field' with a significant amount of expertise.
---
Jodie Cook is an exceptional associate. I've been impressed on numerous occasions with her dealings in large, complicated clinical negligence matters.

Testimonial for Jodie Cook
Rachel Shafar has been a brilliant lawyer in our clinical negligence claim. She negotiated a better, fairer settlement after Bryn Marl Nursing Home, Llandudno Junction, admitted negligence. Rachel was also kind, really pleasant, astute and very professional.

Client testimonial (for Rachel Shafar)
Going through the process of a negligence claim is a very stressful time, especially when you are dredging up very raw and painful memories of some of the worst times of your life. Joanne Warren was supportive, sensitive and allowed our family to progress the case at a speed that was comfortable to us. She was always on hand to answer questions and was readily available if we wanted to question anything, at any point in the whole process.

Client testimonial (for Joanne Warren)