Road traffic accident claims
Whiplash injury claims solicitors
Whiplash injuries can have serious and long lasting effects. If you have suffered a whiplash injury in a road traffic accident, Slater and Gordon may be able to help you claim compensation.​ Most of our whiplash injury compensation claims are handled on a no win no fee basis – so there is no financial risk.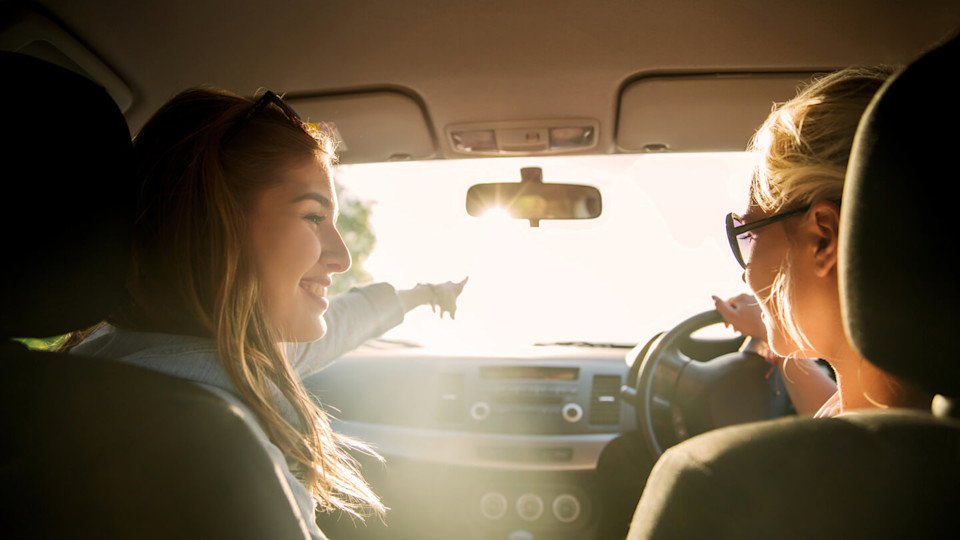 No Win No Fee whiplash injury
Slater and Gordon is one of Britain's leading whiplash claims solicitors, so we can help you receive the compensation you need and deserve. Call Slater and Gordon on freephone 0161 830 9632 or tell us about your accident and we will call you.
Find out more about No Win No Fee whiplash injury claims
Contact us
What is a whiplash injury?
The word 'whiplash' is very accurate. It describes the movement of the neck, when a sudden jolt or impact stretches ligaments and muscles far beyond the limits they can handle. Think of how a whip moves suddenly forwards and backwards when it is 'lashed' and then imagine that happening to your neck.
Usually occurring when a vehicle you are travelling in is hit from behind - or comes to a very abrupt halt - whiplash injuries can also be caused by a fall or a blow to the head. While many people don't regard 'whiplash' as a serious injury, the fact is that it can have very serious, distressing and long-term effects.
How long can whiplash last?
The answer varies depending on the seriousness of the injury. In some cases you may require a physiotherapy for whiplash – Slater and Gordon can make sure you get the whiplash compensation you deserve to cover the costs.
What are the symptoms of whiplash?
The first symptoms usually appear a few hours after a car crash or fall, and may begin with a headache, and feelings of stiffness and even a burning sensation in the rear of the neck.
These symptoms may prevent you from turning your head from side to side, and may even spread to your arms and shoulders. In any event, it is worth talking to us about claiming whiplash compensation.
Do I need to see a doctor about whiplash?
Whiplash symptoms develop over the first few hours and may continue to get worse for some days after an accident. If, at any time you are worried, the whiplash page on the NHS website is a very useful place to start.
You should then call your GP or go to A&E if you become concerned about your own or someone else's whiplash injury.
What is my whiplash injury compensation claim worth?
There is no hard and fast rule for what a whiplash compensation claim may be worth. It depends on the severity of the injury, and also how long it is likely to take to settle down. In most cases, you will be referred to a specialist to assess your injury as part of any whiplash compensation claim.
You may also wish to make a whiplash claim for loss of earnings and the cost of any physiotherapy you may require. So it's essential to take legal advice before accepting any whiplash compensation offer from an insurer; and since most of our whiplash compensation claims are on a No Win No Fee basis, there's no financial risk in doing so.
How long have I got to make a whiplash compensation claim?
As with most accidents, the law allows you up to three years to start your whiplash claim. This is particularly useful in the case of whiplash injuries, as symptoms such as neck stiffness and headaches may not surface for some time after the original injury.
However, you may have longer if you are claiming for a child or someone with a mental impairment. The time limits can vary if you are claiming for whiplash through the Criminal Injuries Compensation Authority.
How long does whiplash compensation take?
With very serious whiplash injuries, it is necessary to see a medical specialist so they can assess how long it will take for the symptoms to stop; or to decide if permanent damage has been done.
However, with most compensation claims that are expected to be less than £25,000, we handle every No Win No Fee whiplash compensation claim through our fast track team to get our clients the compensation they deserve as soon as possible.
Speak to a whiplash injury solicitor
Whiplash compensation claims are quite a specialised area of the law, so it makes sense to deal with solicitors who have extensive experience and a track record of successful whiplash injury compensation claims.
Contact us on 0161 830 9632 or online here about a whiplash injury compensation claim.
Really helpful and always on the other side of the phone if needed. Quick and easy service.

Ashley
Everything is moving along quickly and smoothly. Good professional service I'm glad I chose slater and gordon

Kenny Jackson
Excellent communication, in constant contact with the latest info regarding your case.

David