Serious injuries
Amputation and limb damage compensation claims
Serious limb injuries, particularly those leading to amputation, can be life-changing. If you have suffered a limb injury or an amputation due to someone else's negligence, you need expert legal advise. Slater and Gordon is one of the UK's most experienced limb injury compensation firms.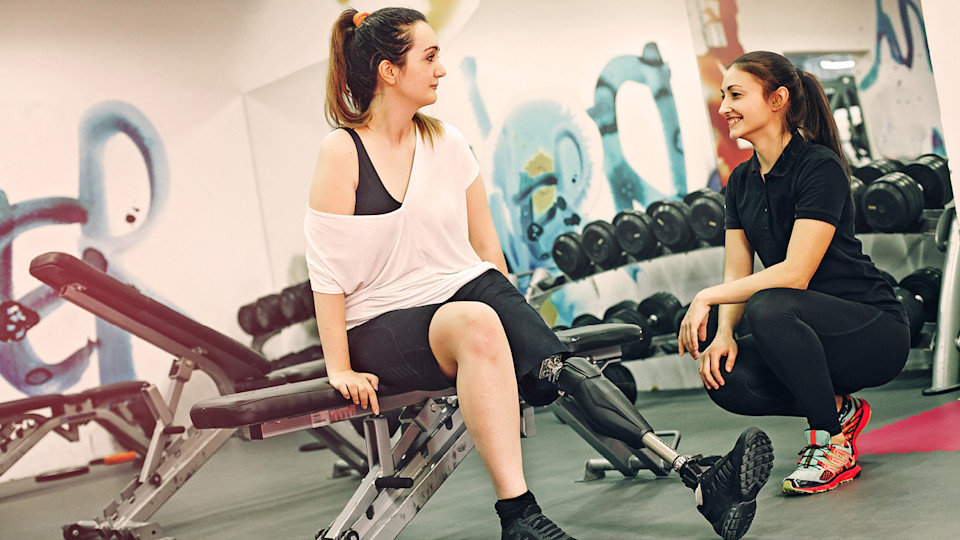 Serious injury compensation specialists
Slater and Gordon is one of the UK's leading serious injury specialists, with an unmatched track record of success. Contact our experts for no obligation advice on freephone 0330 041 5869 or tell us about your injury and we'll call you.
Find out more about No Win No Fee serious injury claims
Contact us
Life after serious limb injuries and amputations
As specialists in compensation claims for serious limb injuries and amputations, we never underestimate the challenges you may face. Losing a limb can mean losing the much of the mobility that most people take for granted. We're not just here to pursue financial compensation on your behalf; we're here to help provide all of the support, understanding and rehabilitation you'll need to overcome such life-changing injuries. Click here to find out more about what you can claim for.
What kind of limb injury can I claim for?
You can recover from most serious limb injuries - such as with a broken arm or broken leg. But, some serious limb injuries can lead to amputations, where soft tissue and blood vessels are damaged beyond repair. In either case, overcoming what has happened can be an emotional struggle as well as a financial one. That's why we have specialist teams who deal with specific accident types which have caused limb damage or amputation, such as:
How much can I claim for a limb injury?
Compensation payments for limb injuries and amputations vary greatly, as factors such as loss of mobility, loss of earnings and trauma suffered are all taken into account. However, our specialist solicitors fully understand the complexities and difficulties of every limb injury, and will always seek to claim compensation that enables rehabilitation to begin at the earliest possible stage, and for you to get on with the rest of your life to the fullest extent possible.
Where there are future needs, such as house adaptations and modifications, rehabilitation and treatment as well as any loss of earnings, we will always factor those costs into your compensation claim.
Meet the serious injury experts
Meet our specialist serious injury team, many of which are considered 'Leaders in their field' with a significant amount of expertise.
---
Watch Karen's story - Lost limb after NHS failings
Karen Webb had her leg amputated when doctors failed to treat a diabetic ulcer on her foot.
Really helpful and always on the other side of the phone if needed. Quick and easy service.

Ashley
Excellent communication, in constant contact with the latest info regarding your case.

David
Everything is moving along quickly and smoothly. Good professional service I'm glad I chose Slater and Gordon.

Kenny Jackson