Contact us
Solicitors in Cambridge
Slater and Gordon's solicitors in Cambridge are located at 9 Hills Road. Our Cambridge office is home to specialist solicitors who offer exceptional legal services.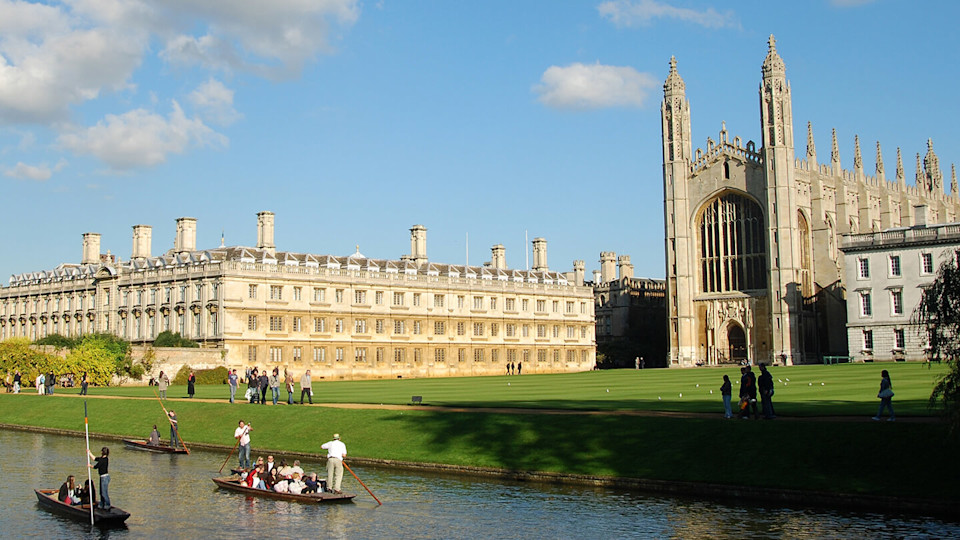 Where to find us
9 Hills Road, Cambridge, CB2 1GE
How can we help?
Slater and Gordon's solicitors in Cambridge offer exceptional legal services at affordable prices. Our aim is to provide accessible, tailored legal advice in Cambridge that is also outstanding value for money.
Call our expert solicitors in Cambridge on 0330 041 5869 or contact us online and we will call you.
To seek advice or assistance outside of office hours, you can contact our team 24/7 by calling freephone 0330 041 5869.
Putting you first
Here at Slater and Gordon, we offer a range of legal services that are tailored to your needs. We're here to help at every step of your journey.
Family law and divorce
Our family solicitors can help with all areas divorce, separation and family legal services.
Many of our specialist family law solicitors are members of Resolution, an organisation committed to a non-confrontational approach to settling legal disputes. Our solicitors aim to keep cases out of court where possible, to avoid the expense, stress and hassle of litigation.
Employment law
Our employment solicitors represent employees from across all industries. Our clients range from part time workers to senior executives, company partners and public sector officials and businesses. Slater and Gordon's employment solicitors have been shortlisted by The Lawyer magazine individually and as a team 10 times since 2000, winning "Employment Team of the Year" on three occasions.
Our solicitors can offer advice and support on all aspects of employment law, from unfair dismissal to harassment and discrimination cases. We have worked on many high-profile, precedent-setting court cases, but our greatest selling point for many clients is the success rate we have at preventing employment tribunals by negotiating confidential settlements outside of court.
Contact our Cambridge employment solicitors on 0330 041 5869 to arrange an initial consultation and to find out how we can help you.
Personal injury and road traffic accidents
If you have been involved in an accident or incident of any kind where you have sustained physical or psychological injury, been unable to work or are financially worse off as a result, you could have a valid claim for compensation. If you believe someone else's inattention or negligence was to blame for what happened to you, please contact our sensitive, professional personal injury solicitors in Cambridge for advice on what to do next. Contact our personal injury team on 0330 041 5869 or request a call back online.
Our personal injury solicitors in Cambridge deal with all kinds of personal injury claims including work accidents, car accidents, cycling accidents, serious injuries and asbestos disease compensation. At Slater and Gordon, we offer a completely free, no obligation consultation where you can discuss what happened and our highly trained personal injury lawyers will advise on whether or not you have a valid claim.
What's more, 98% of our personal injury claims are funded through a No Win No Fee agreement. This means no upfront costs for you, so you can pursue your claim and seek justice without being left out of pocket. We are proud to help Cambridge residents fight for justice following an accident that wasn't their fault. In addition, we offer immediate legal representation and rehabilitation support across the UK. Contact our personal injury solicitors in Cambridge on 0330 041 5869 or request a callback online.
Wills, tax, trust and probate
Our wills, tax, trust and probate solicitors have expert knowledge to help you with any issues involving wills, trusts, estates, probate, powers of attorney and court of protection matters. It is estimated that around seven in 10 adults do not currently have a will in place. This is despite the fact that this crucial legal document can help to protect your wishes, properly manage your estate and finances and provide for your family when you're gone.
Making a will doesn't have to be difficult, but it is important to get it right. Use our will writing service here at Slater and Gordon Cambridge to quickly and effectively create a legally binding document that outlines your wishes clearly, with an expert wills solicitor on hand to offer you advice you can trust. No matter how simple or complex your financial and property affairs are, we can help. We can talk you through your options if you have a complicated estate or situation to manage, providing expert recommendations to help you make the right choices.
Our other services can help with wealth protection, support for vulnerable individuals and their families and the establishment of trusts to provide for future generations of your family. Our solicitors are experts at what they do and they pride themselves on their sensitive client care and honest, straightforward communication, as well as their in-depth knowledge of this area of the law.
Our services at Slater and Gordon can be tailored to you and your exact circumstances, so please give our wills and inheritance solicitors a call on 0330 041 5869 to discuss your options. You can also contact us online and one of our Cambridge team will be happy to get back to you.
We're a proud member of one of Britain's most respected legal organisations
Our Cambridge solicitors are honoured to be among the prestigious membership of one of the oldest local law societies in the Eastern region. The Cambridgeshire & District Law Society was founded in 1871 and is a self-governing association that has always been run by a committee, with a President and Vice President elected each year.
This nationally respected society represents most of the lawyers working in and around the city of Cambridge and regularly holds events such as the Excellence Awards, which recognises exceptional talent and success in the local legal industry. At the 2017 Excellence Awards, Slater and Gordon was one of just two local law firms nominated for 'Firm of the Year'.
Why choose us?
Slater and Gordon Lawyers is one of the UK's largest and best known law firms. In addition to our large Cambridge office, we also have a number of offices nationwide including London and Liverpool.
The firm has received numerous accolades over the years, winning many awards recognising our expertise. These include National Law Firm of the Year and Employment Lawyers of the Year at The Lawyer magazine awards.
We have also been recognised for our achievements by being consistently ranked as a top tier law firm in both the Legal 500 and Chambers & Partners legal directories. More important than any industry prize is of course the satisfaction of our clients. If you come to us for legal assistance, we will put your needs at the heart of everything we do, working tirelessly to secure the best possible outcome for you, your family or your business. To see what people who have used our services say about us, please take a look at our testimonials from clients.
When you need legal advice or a solicitor in Cambridge, you can rely on the team here at Slater and Gordon Lawyers.
Call our solicitors in Cambridge on 0330 041 5869, contact us online or call freephone 0330 041 5869. This number is available 24 hours a day, 7 days a week, and we'll be happy to help.
I cannot recommend Slater and Gordon enough, throughout the entire period of the case, all the staff have been both very professional, and supportive.

Mr Q (medical negligence client)
I just wanted to say thank you so much for everything Slater and Gordon have done to fight this case for us. I appreciate it has involved a lot of people. Please can you also thank the expert witnesses who have provided their expertise and help.

Mr and Mrs H (medical negligence client)
Kept informed regularly as to how my claim was going, prompt replies to any questions I had, excellent customer service at all times. Excellent service from all staff that have been involved in my claim.

Ms S (medical negligence client)
Really helpful and always on the other side of the phone if needed. Quick and easy service.

Ashley