Personal Injury
Pedestrian suffers catastrophic injuries after being hit by a car
Our client suffered from catastrophic injuries after being by a moving car as a pedestrian. We're now helping her to make a compensation claim for her injuries.
28 October 2022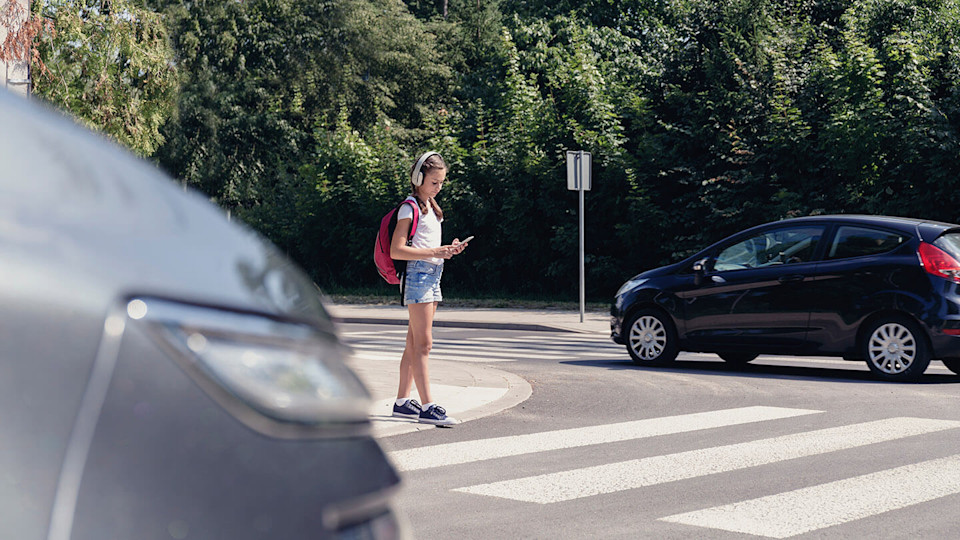 Our client
Our client, Sophie, was injured as a pedestrian when she was walking between her own parked car and another vehicle and became crushed between the two. She suffered from multiple complex orthopaedic, internal, and psychological injuries, including a severe back/pelvic injury requiring multiple surgeries. As a result of her injuries, she now attends ongoing NHS clinical appointments, and underwent NHS rehabilitation services such as physiotherapy.
The case so far
After reaching out to Slater and Gordon, and learning more about her options going forward, Sophie began working with our specialist serious injury solicitor, Crystal Eaton, on building her pedestrian accident compensation claim. After obtaining an Initial Needs Assessment for our client within the first few weeks of instruction, and liaising with the other side to obtain details of the third-party involved, Crystal and her team began working on building the claim.
Sophie has a specialist case manager supporting her through her claim, and has received significant and ongoing rehabilitation services, including physiotherapy and psychological rehabilitation. Her dedicated case manager also attends appointments with several medical professionals on her behalf, including specialists in orthopaedics, spinal, urological, and pain management.
As part of the rehabilitation process, Sophie's case manager also made enquiries for her back and pelvic metalwork to be privately removed, if there was any delay through the NHS. Fortunately, this surgery was successfully completed under the NHS through her treating consultants. The case manager also organised clinical obstetrician appointments to consider any implications that her injuries might have on childbearing in the future. Having children is important to Sophie, so our experts wanted to make sure that this was investigated addressed to reassure her.
As it stands, due to her injuries, Sophie will be unable to return to her warehouse operative position. To resolve this, her case manager has supported her through an English and online computer course, so that she can explore more admin-based positions when the time comes for her to think about returning to work. As well as these courses, vocational rehabilitation advice and retraining options will be explored for Sophie with her case manager.
Interim payments and financial support
As part of her claim, our experts obtained substantial interim payments to aid in her ongoing loss of earnings, and we arranged for a number of services to financially support Sophie in the long-term once her claim has settled. This included arranging for personal injury trust advice and for specialist welfare benefits advice.
Liability has been admitted by the other side, and as part of the ongoing claims process our experts are currently working to obtain updated and more comprehensive medical evidence to support the claim. This includes working with experts in the fields of orthopaedics, spinal, urological, obstetrics and psychological. With everything considered in the case, it's likely that the claim could look to be valued at over half a million pounds.
How Slater and Gordon can help you
At Slater and Gordon, our experts have experience in working closely with clients who've suffered catastrophic injuries in a road traffic accident, and helping them to achieve justice. Crystal has been awarded a Personal Injury Accreditation by The Law Society, and has been recognised as a "Rising Star" in the 2023 edition of The Legal 500 guide. It states: 'Crystal Eaton is my favourite. The kindest person I know who combines her lovely sensitive approach to client with the fiercest determination to fight for their cause.'
If you or a loved one have suffered due to a road traffic accident, you need experts you can talk to and trust. Our team of highly experienced personal injury lawyers can take you through the claims process on a No Win No Fee basis, which means there is no financial risk to making a claim. To speak to an expert today, call us on 0330 041 5869, or contact us online here.