Family law
Family solicitors
We understand life's journey doesn't always go as planned. If you need a solicitor on your side, our expert family law team is on hand to ensure any challenges faced become less overwhelming, so you can move forward with confidence.
Meet our family law and divorce experts
Many of our family law solicitors are considered leaders in the field with a significant amount of expertise.
One of the UK's leading specialist law firms.
We are proud to have partnerships with national charities and be recognised in the latest legal directories.
What is family law?
Family law encompasses a range of legal issues arising from the breakdown of a relationship/marriage, including divorce, separation, finances, child arrangements, cohabitation disputes and nuptial agreements.
Family law services
Our dedicated team of family solicitors are specialists in all areas of family law including:
What is a no-fault divorce?
No-fault divorce eliminates the need for spouses to assign blame when seeking a divorce if they haven't been separated for two years or more. Under the previous divorce law, the petitioner had to provide one of five reasons to demonstrate the irreparable breakdown of the marriage, such as adultery, desertion, or unreasonable behaviour.
However, since April 2022, the five reasons have now been replaced with a statement of irretrievable breakdown. The simplified process also includes a 20-week timescale between the issue of the petition and the first stage of the divorce, which provides a period of reflection. In total, there's a minimum six-month timeframe.
As no-fault divorce is one of the biggest, most recent legislation changes, our expert family solicitors will help you navigate the process in what is a challenging time.
How much does a family solicitor cost?
Costs are an important factor when choosing a family solicitor. Family law issues can be complex, and it is therefore recommended you take independent legal advice from a Family Law specialist from the beginning. This is to ensure you understand your legal position, the process and the costs that may be involved, to help you make informed decisions.
At Slater and Gordon, we offer an initial 30-minute consultation at a fixed fee of £99 inclusive of VAT, payable in advance. This is an opportunity for you to speak in confidence with a family law specialist. We also offer a fixed fee divorce of £540 inclusive of VAT, plus court fee.
If you choose to proceed with us as your legal representatives, you'll be allocated a dedicated family law solicitor who will provide you with detailed cost estimates from the outset.
How do I arrange an initial consultation with a family solicitor?
It's simple to arrange a consultation with one of our family solicitors. When you first contact us, you will be directed to one of our friendly advisors who will organise the initial 30-minute fixed fee appointment with one of our expert family lawyers on a date and time convenient to you. The consultation can take place face to face (if you are near one of our offices offering Family Law services) or via video or telephone.
Benefits of a Consultation
We'll take the time to understand your situation and provide an empathetic approach, covering any areas which may be inter-related to ensure you get the maximum benefit during your 30-minutes. This will enable you to fully understand the legal position from the outset in an easily digestible format and the options that are available to you. During the consultation you can expect your family law solicitor to:
Discuss the details of your circumstances to get an understanding of the position and identify any distinct issues
Provide an explanation of your legal position, the legal process involved, and the options available to you
Summarise the issues and the application of the law to those issues
Provide a summary of the options available to you and advise as to the pros and cons of each
Empower you to take necessary actions by providing you with a clear roadmap of what your next steps are
Explain the pricing structure for any legal route you choose to take
Preparing for your consultation in advance
We want to ensure you get the most benefit out of your consultation. Prior to the meeting, it would be helpful if you could have to hand the following:
Date you started living together
Date you got married
If you have it, your Marriage Certificate
Dates of birth for both you and your ex-partner
Date you finally separated
Details of any children, including full names and dates of birth
A summary of your assets, income and liabilities, including the value of property, the amount outstanding on any mortgages, how much you both have in savings/investments, how much you and your ex-partner earn, how much you each owe on credit cards/loans and what pension provision you both have.
Find out more about family law
Our head of family law, Georgina Chase, outlines how divorce law has changed in recent years following the introduction of no fault divorce, in particular when applying for a divorce. Also providing expert family law advice on mediation in divorce, when the courts get involved, and further tips on how to manage the emotional aspect of the process.
Georgina Chase dealt with my divorce, she and her team are excellent. Whenever I had a query they would deal with it that day and it was sent to the other party. Everything about Georgina is professional and she is extremely knowledgeable and an obvious expert in her field. Client testimonial (for Georgina Chase)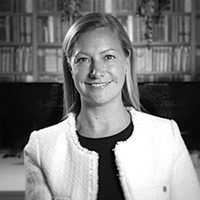 The help and support I received from Jenniffer and her team was second to none. Everyone I spoke to or dealt with was extremely helpful and understanding. They brought my case to a prompt conclusion for which I am very grateful. Thank you very much. Client testimonial (for Jenniffer Brunt)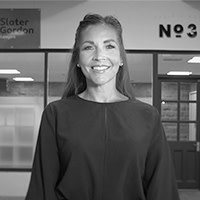 The best solicitors to fight your corner! I struggled with a nasty unmarried couple dispute alone for over a year before biting the bullet and paying for proper legal support. I had one previous experience with a cheaper less well-known solicitor and I just felt completely let down and not a priority. But with Slater and Gordon, from start to finish, I felt supported 100% and valued. B L (family and personal matters case)
Matters were dealt with efficiently with a view to keeping costs to a realistic level and I am well satisfied with the final settlement she managed to achieve on my behalf. J B (family and personal matters case)
For anyone needing help with family issues I could not recommend Slater and Gordon highly enough. I always had the feeling I had the best looking after my interests and they certainly didn't disappoint. C I (family and personal matters case)
Why choose our family solicitors?
With offices across the UK, our family law team brings national expertise to your doorstep. We have dedicated family offices nationally, including Manchester, Liverpool, London, Knutsford and the Wirral.
We provide comprehensive confidential family legal advice tailored to individual circumstances, on divorce, separation, finances, child arrangements, cohabitation disputes and nuptial agreements.
Led by experienced family law solicitor and head of family practice, Georgina Chase, our family law team has received recognition and accolades from the legal industry. Georgina is ranked in the independent legal directory Chambers and Partners and in the Legal 500, whilst members in our family law team are also recognised in the Legal 500. Such accolades showcase our dedication to providing outstanding family law services.
We are Lexcel accredited, which was introduced by The Law Society as a quality mark for client cases, practice management and legal compliance.
The team's combined years of experience has allowed us the opportunity to work with a wide range of clients, including Captains of Industry, sports personalities, medical professionals, public sector professionals, members of the armed forces and police officers.
We're proud members of Resolution, an organisation of family justice professionals committed to promoting a constructive approach to family issues that considers the needs of the whole family. Our approach is focused on finding amicable solutions, where possible, while ensuring your rights and interests are protected throughout the legal process to achieve the best outcome for you and your family.
Family solicitors near you
We have a number of offices located across the North West, including Manchester, Knutsford, Wirral and London.
You can find a full list of our office locations here.
Why choose Slater and Gordon?
Expertise
We are an award winning law firm and have a dedicated team of family solicitors to advise and guide you – no matter how complex your situation may be.
Affordability and advice
We're able to offer affordable expert legal advice and can provide guidance on all aspects of divorce and child arrangements. Our Initial Consultation provides tailored advice on your situation giving you clear guidance and options regarding next steps.
Tailored advice
We understand that family situations differ – so we are able to provide tailored advice and guidance to suit your individual needs.
Local access
We are a national law firm, with legal experts available locally across the UK. Meetings can be arranged via telephone or video call, to suit your requirements.
Family law frequently asked questions
Will I have to go to family court?
Many disputes can be resolved without going to court, however more complex family situations may require the court's intervention. Rest assured, our family solicitors will support you throughout the journey, providing you with the expert family law advice you need.
We aim to achieve the best outcome for you and your family, with minimum hassle, stress and cost, where possible. In doing so, we encourage you to attempt alternative methods of dispute resolution to resolve your family law issues outside of court, for example, reaching an agreement through solicitors or via mediation.
Who pays for the costs if the case proceeds to Court?
The general rule is that each party is responsible for paying for their own costs. The court can however, order one party to pay the other party's costs in exceptional circumstances and whether to make such an order would be at the discretion of the Judge.
Why use a solicitor in a family law case?
Using a solicitor in a family law case can help minimise what can be a particularly stressful and challenging personal situation and ensure you achieve the best possible outcome for you and your family. A specialist family law solicitor will provide expert advice on the law, the process and matters you may not have considered, guiding you through the process.
How do I change solicitors in family law?
You have the right to change your solicitor at any time. After you've paid any monies owed for services, you will need to sign a form of authority for your files to be released to your new family lawyers.
What family law cases have we worked on?
We've supported a diverse range of family structures and recognise the emotional turmoil divorce proceedings can have and we ensure we work hard to achieve the best possible results for our clients, and their family members, no matter how complex the circumstances. Our experts recently helped a police officer retain his pension and inheritance after going through a divorce. We work with you to achieve the outcome you desire while minimising any unnecessary difficulties.