Family
Georgina Chase
Head of Practice - Family Law
I am committed to providing a first-class service, tenaciously working through each client's individual needs to achieve the best possible outcome for them.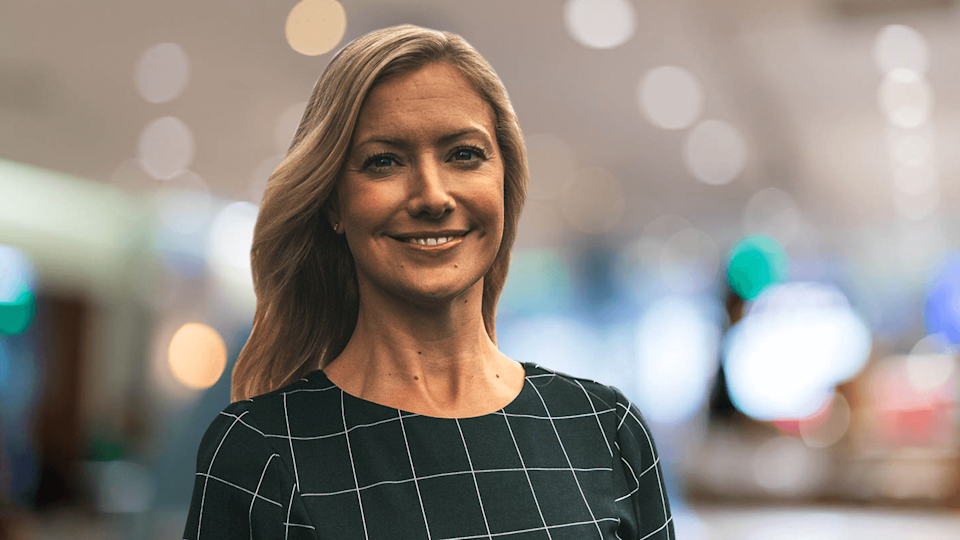 Get to know Georgina
I graduated with a Bachelor of Laws (LLB) from The University of Manchester in 2005 and qualified as a solicitor in 2008, specialising in family law.
As an experienced family law and divorce specialist, I've handled a multitude of different cases during my career. These have included disputes arising from marriage and relationship breakdown, such as divorce, financial relief, cohabitation disputes, child arrangements, dissolutions of civil partnerships and also nuptial agreements.
I'm known for my personal approach and attention to detail.
Career highlights
It's been a pleasure to help people through a legal process at what is often one of the most traumatic and difficult times of their lives, allowing them to come out the other side and move forward positively.
I've been fortunate in my career to offer advice on a whole host of family law issues, often with an international element, including complex financial remedy matters (involving complicated pension arrangements, businesses, foreign properties and hidden assets) and children cases (child arrangements orders including shared care applications, specific issue and prohibited steps applications, disputes re future education, leave to remove and relocation applications).
I've acted for a range of clients, including high-net worth individuals, sports professionals, medical professionals, captains of industry, the Armed Forces and the Police Federation (for which we are the designated provider of family legal services).
Recognition
I am ranked in 2022 Chambers and Partners as "Up and Coming" in Family/Matrimonial: "Georgina Chase represents clients in financial remedy cases and child relocation proceedings. Georgina Chase is very impressive and very thorough."
I was also recognised in 2021 Chambers and Partners, having maintained my "Up and Coming" and "Notable Practitioner" ranking from the 2020 edition, in which I was described as having a growing reputation for my family law work and for being adept at handling both matrimonial finance and private children disputes, including international relocation cases. Clients offered high praise for my practice, with one noting:
"The empathy and engagement I have seen from her has been second to none. When problems have arisen and I have asked questions, the responses have been detailed, accurate and very helpful, putting my mind at ease. I could not ask for a better solicitor."
The extra mile
I regularly appear on national television and radio, providing my family law expertise on topical legal issues. My article on a predicted post lockdown Divorce boom was picked up by the BBC and a whole host of regional publications and led me to conducting radio interviews with radio stations across the country, including Times Radio.
I'm a member of Resolution, a national organisation of Family Lawyers committed to the constructive resolution of Family Law disputes.
Contact Georgina
Office: Manchester
I was supporting a NARPO member through making enquiries about his divorce/legal settlement, which included a 45 min phone call with our member to Georgina Chase from Slater and Gordon. She was extremely knowledgeable, polite and importantly very sensitive to the needs of our member who suffers from PTSD brought on by his Police service. I was also able to clarify things with her on behalf of our member. The whole process was painless and brought about a huge amount of clarity for our member due to the manner of her explanation and patience. I'd certainly recommend any NARPO member to consult with Georgina should they have any family law issues. Client testimonial (for Georgina Chase)
Excellent service. Georgina has always been kind and sympathetic while dealing with my case in the most efficient manner. Her knowledge of the proceedings was always up to date and her advice was excellent. She is highly professional with a personal touch, which went a very long way to making the whole process easier to bear. Client testimonial (for Georgina Chase)
My family case came out of the blue and took me by surprise. Georgina responded quickly and was extremely professional. She guided and helped me through the alien world of family law that I knew nothing about. I'm extremely grateful to Georgina and the team, they exceeded my expectations. Sometimes you only get ONE opportunity in these cases so you need the best team. Client testimonial (for Georgina Chase)
For anyone needing help with family issues I could not recommend Georgina and her team highly enough. My recent situation was extremely upsetting and difficult to deal with although Georgina always made me feel at ease. I always had the feeling I had the best looking after my interests and they certainly didn't disappoint. I had one chance to win my case which we did emphatically! Client testimonial (for Georgina Chase)
Just wanted to pass back some positive feedback as I have used the Fed's website and used Slater and Gordon for my divorce. I went with them after speaking with local solicitors who either didn't know too much about police pensions, or didn't seem quick off the mark or care too much. Georgina Chase from Slater and Gordon was genuinely really good as she took the time to go through everything at a pace that I was comfortable with, even though after my breakdown my powers of retention were not and probably still aren't the greatest! She was good enough to listen yet professional, explained things when needed, and was really very quick at getting back to my requests. Obviously the fed discount made a significant difference especially at a time when finances aren't the best either. I haven't had any issues with recommending Georgina or Slater and Gordon at all, and have made a few word of mouth recommendations to other Fed members. Client testimonial ( for Georgina Chase)