Military accident compensation
Military injury claims
Military life can lead to accidents and injuries that have nothing to do with combat operations. If you've been injured in a military accident or suffered as a result of negligence, talk to us today.
Meet the military injury experts
Many of our military solicitors are considered leaders in the field with a significant amount of expertise.
One of the UK's leading specialist law firms.
We are proud to have partnerships with national charities and be recognised in the latest legal directories.
At Slater and Gordon, we take pride in our commitment to supporting those in the armed forces. Our unique approach, deep knowledge and experience in handling complex military injury cases is what sets us apart. Slater and Gordon's military solicitors have demonstrated their dedication to serving those who have fought for our country, covering everything from training injuries to clinical negligence.
The support given by Slater and Gordon's military team to military personnel goes beyond providing legal services, as we proudly partner with several organisations and charities which allows us to offer legal benefits and discounted services to military personnel.
Watch Dean's story
Dean was discharged from the army on medical grounds after suffering from noise induced hearing loss. Whilst he was offered protective equipment it was not sufficient for the level of noise he was submitted to.
Absolutely, a first-class service. Compassion, understanding, and care were given throughout the process. We could not have asked for a more dedicated lawyer. Excellent people skills and professionalism at their best. Thank you for all your hard work, Natasha. Words really cannot express our gratitude to you. You believed it was the right thing to do, and you succeeded. Client testimonial (for Natasha Orr)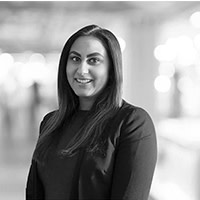 My hero solicitor, Madelene Holdsworth, is extraordinary, as she showed incredible patience, tenacity, dedication, commitment, and professionalism to help me win my case. I would highly recommend solicitor Madelene Holdsworth for personal injury claims and employment-related legal services. She's worth her weight in gold. Client testimonial (for Madelene Holdsworth)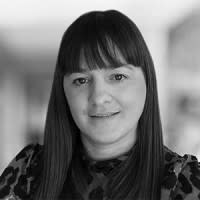 Why choose our military injury solicitors?
At Slater and Gordon, we have a long-standing connection with military personnel, showing continued support. All cases are dealt with by specialists who have a great deal of experience in dealing with military injury cases and we always act with the best interests of our clients in mind. Where fault is admitted, we'll seek interim payments to enable future independence as we're settling your case.
Heading up the military injury team is Natasha Orr, Senior Associate and an APIL (Association of Personal Injury Solicitors) accredited Senior Litigator, and a former member of the armed forces herself. It's her first-hand experience that helps her possess an extensive understanding of the challenges faced by military personnel. Also, as the spouse of a serving member of the Royal Navy, her personal connection helps fuel her passion for assisting the military community with all her capabilities.
Alongside Natasha, our military law team has received recognition and accolades from the legal industry, such as Chambers and Partners. Our team work closely with several charities such as HASAG and Mesothelioma UK who also provide a specific service for military personnel diagnosed with mesothelioma. As well as our partnerships, we also often take part in charity events and fundraising activities enabling us to give back to the military community.
The combined expertise within the military team has been recognised by renowned legal accolades, with Head of Industrial Disease, Jordan Bell being ranked in the Legal 500 and Managing Director Madelene Holdsworth being shortlisted as 'Solicitor of the Year' in the Modern Law Awards 2020.
In fact, in May 2024, our head of Wills, Trust and Probate, Michael Knott, is embarking on an arctic expedition with the Adaptive GrandSlam which focuses on inspiring and supporting members of the disabled community. Joining him to take on the challenge are wounded ex-servicemen and civilian members of the disabled community, encouraging and showing our continued support.
What's more, we've signed the Armed Forces Covenant, highlighting our commitment to being an armed forces friendly employer and helping reservists and veterans showcase the value and skills they have to offer.
Excellent communication, in constant contact with the latest info regarding your case. David
Really helpful and always on the other side of the phone if needed. Quick and easy service. Ashley
Everything is moving along quickly and smoothly. Good professional service I'm glad I chose Slater and Gordon. Kenny Jackson
Why choose Slater and Gordon?
No Win No Fee
We offer 'No Win No Fee' funding for military incidents causing injury, meaning there's no financial risk to you.
Talk to the experts
Our legal experts are highly specialised in representing military personnel who've been injured.
Speed of delivery
As specialists in military injury cases, we'll ensure your case is dealt with swiftly, whilst ensuring you receive the maximum compensation.
Your local law firm
We're a reputable National law firm with expert lawyers in local areas across England, Scotland and Wales.
Military injury claims frequently asked questions
What are the time limits for a military injury claim?
The general rule is that a claim should be made within three years from the date the incident occurred or the date you were first aware you had suffered an injury or illness.
Claims to the Criminal Injuries Compensation Authority must normally be made within two years of the assault and claims under the Armed Forces Compensation Scheme must be made within seven years of the injury.
How long does an armed forces compensation claim take?
It's challenging to provide an exact timeframe as each case is complex and unique. However, as soon as we have all the relevant information, we will be able to give you an estimated timeline.
Can I claim for PTSD from the army?
While danger is inherent in combat operations, you may be eligible to claim compensation for PTSD under certain circumstances, such as where:
- Extreme danger resulted from negligence
- Reasonable precautions weren't taken
- Officers failed to recognise the symptoms of PTSD
- Medical Officers failed to correctly diagnose PTSD
If you believe that your PTSD resulted from these or other failings by others, talk to one of our solicitors today.
How much AFCS compensation could you receive?
For AFCS compensation, you'll get a tax-free lump sum payment between £1,236 and £650,000. Lump-sum payments are awarded for pain and suffering with the amount depending on the severity of the injury. Depending on the severity of your injuries, you could also be awarded a monthly Guaranteed Income Payment (GIP) in addition to any lump-sum payment.
How much compensation will I get if I make a military injury claim?
Every military accident compensation claim is different, with the final figure dependent on the seriousness of the injury as well as the extent of recovery that may be possible. Our expertise is not just in winning significant compensation, it's also in understanding the need for rehabilitation and the support you and your family will need right away, and perhaps for the rest of your lives.
What if the injured person has died as a result of the military injury?
In the event that the injured person has died, a claim can be made by the Estate's legal representatives (the person named as executor in the Will if there is one) or otherwise by a family member.
What happens if you are hurt in the military?
If you're injured during your employment, either accidentally or deliberately, you may be entitled to compensation.