Military accident claims
Lariam (mefloquine) compensation
Slater and Gordon's military experts specialise in claiming compensation for armed forces personnel who've become ill as a result of Lariam, also known as mefloquine, being prescribed in the military.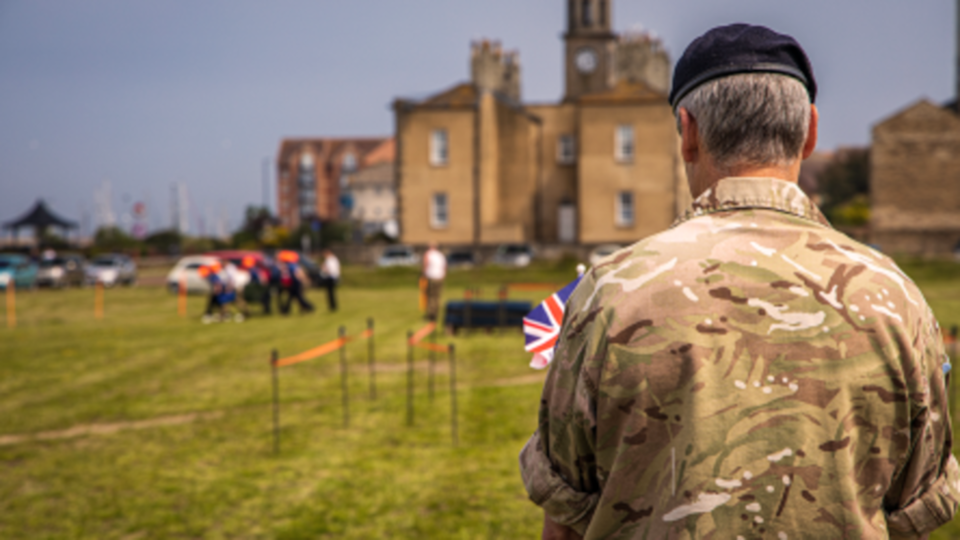 No Win No Fee military injury claims
Slater and Gordon is one of the UK's leading personal injury law firms with specialist military accident compensation lawyers. To make sure you get the compensation you deserve, call Slater and Gordon on freephone 0330 041 5869 or contact us online to talk to one of our experts today.
Choose Slater and Gordon to start your military accident claim
Contact us
What is Lariam?
Lariam is a trade name for the drug "mefloquine" which is an anti-malarial prophylaxis. It first became available in the UK in 1989 and was prescribed for many years to thousands of British troops operating overseas in areas with malaria. Following the Defence Committee report in 2016, the Government ended its use in the military, other than for exceptional cases.
What are the dangers of Lariam?
For many years there had been reports of users experiencing adverse neuropsychiatric symptoms such as anxiety, depression, suicidal ideation, hallucinations and seizures which led to regulatory intervention. It has been banned by the military in several countries or is only to be used as a last resort. Countries include:
USA
Canada
France
Germany
Denmark
The Netherlands
Why could being prescribed Lariam be considered negligent?
As with any drug, prescriptions need to be appropriate, given an individual's medical history. For example, to minimise the risk of adverse reactions, Lariam/mefloquine should not be prescribed to those with active or historical psychiatric disorders, according to research from the Division of Psychiatry at UCL in London.
There are drugs that have been available for many years which are much safer alternatives, so the fact that the MoD chose to continue prescribing Lariam is a concern.
In 2020 there was a significant breakthrough in securing an admission of breach of duty by MoD. It was admitted that there were numerous failures to risk assess and warn of the possible side effects of the drug.
What would lead to a compensation claim for being prescribed Lariam?
If you or a loved one have been prescribed Lariam, were not warned of the dangerous side effects and have since suffered from neuropsychiatric symptoms such as anxiety, depression, suicidal ideation, hallucinations or seizures, you may have the right to seek compensation.
Why choose Slater and Gordon?
These cases are complex. Much consideration needs to be made as to the timing of the prescription, what alternative anti-malarial drugs were available, whether those have been chosen instead, and whether the alleged physical and psychiatric injuries are likely to have been caused by Lariam.
Given the complex nature of these cases, anyone considering bringing a claim should seek specialist legal advice from experts in military claims. Slater and Gordon's military team specialise in all types of claims against the Ministry of Defence, including Lariam compensation claims.
We have many years' experience representing military personnel from the Army, Army Reserve, RAF, RAF Reserve, Navy, Navy Reserve and Special Forces.
The majority of our cases are funded by a No Win No Fee agreement meaning if you don't win your case, you won't have to pay anything so there's no financial risk.
Talk to a military claims solicitor
If you or a loved one have suffered from psychiatric injuries as a result of being prescribed Lariam whilst in the military, talk to one of our experienced and understanding military solicitors on 0330 041 5869 or online here.
Meet the military injury experts
Meet our specialist military injury team, who have a significant amount of expertise when representing military personnel who've been injured or made ill.
---
Really helpful and always on the other side of the phone if needed. Quick and easy service.

Ashley
Excellent communication, in constant contact with the latest info regarding your case.

David
Everything is moving along quickly and smoothly. Good professional service I'm glad I chose Slater and Gordon.

Kenny Jackson