Collective actions
Dieselgate claim experts
Since 2015, more and more manufacturers have been exposed for using emissions-cheating devices. Our expert lawyers have supported those affected by the dieselgate scandal from the start and holding manufacturers accountable. View our claims and if you're eligible to join.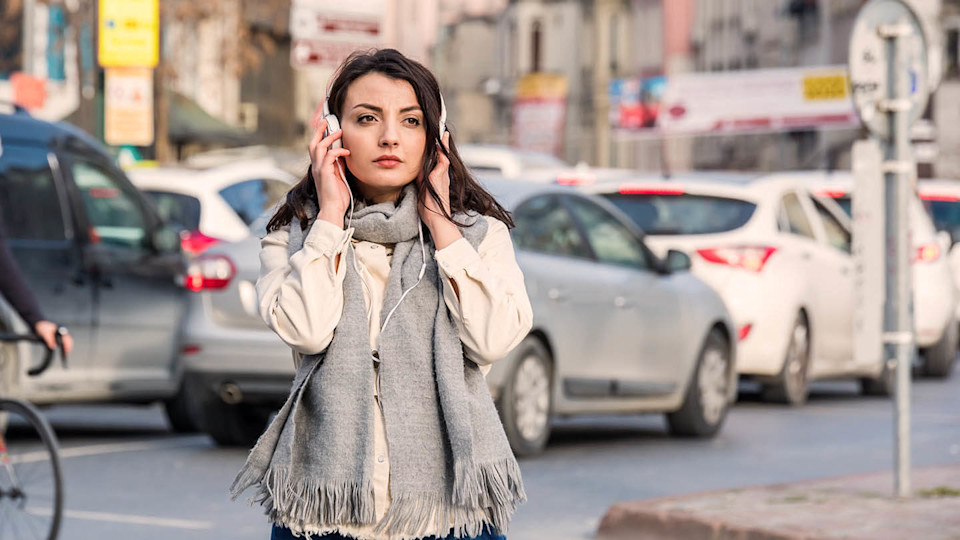 Collective actions lawyers
Slater and Gordon's experienced collective actions lawyers have the experience and the expertise you need for group litigation. Call us now on 0330 041 5869 or contact us and we'll call you.
Talk to a collective actions lawyer today
Contact us
Dieselgate experts
How can we help?
Our collective actions team are experts in the rapidly developing dieselgate scandal. We're one of the leading emissions lawyers in the field of collective actions, helping thousands reach justice on a No Win, No Fee agreement. Click on our claims below to find out more.
Slater and Gordon emissions claims
We're acting on behalf of thousands of affected vehicle owners with a potential claim against several vehicle manufacturers caught using emissions cheating software. Many consumers have been mis-sold their diesel vehicles and may have overpaid, unaware of the damage their car was causing to the environment and people's health.
Due to the alleged installation of 'defeat devices', affected vehicles produce more pollutant gases when driven on the road than legally permitted. Many major manufacturers have been ordered to rectify their vehicles and brought back into conformity with emissions regulations.
We believe these manufacturers should be held accountable in the UK for their wrongdoing.
What claims are you currently investigating?
Slater and Gordon are leading experts in collective actions and were appointed as the joint Lead Lawyers in the ground-breaking Volkswagen Emissions Group Litigation where we act for over 70,000 of the 90,000 claimants. Our clients' successes in the VW case have established new law which has now seen claims against other manufacturers emerge for similar emissions cheating concerns.
Mercedes-Benz emissions claim
We're pursuing a collective action on behalf of affected Mercedes diesel vehicle owners in which our clients allege that the manufacturer cheated emissions tests and produced non-compliant, highly polluting vehicles. Our thousands of clients are also alleging that Mercedes and other manufacturers colluded to suppress clean emissions technology being used in their vehicles to reduce costs and increase profits.
You could be entitled to between 25% and 100% of the value of your vehicle back in compensation if you're eligible to bring a claim under the Consumer Protection from Unfair Trading Regulations and that claim is successful.
Vauxhall emission claim
We're pursuing a claim against Vauxhall to enable tens of thousands of Vauxhall owners to hold it to account for allegedly producing vehicles that don't comply with emissions limits.
The Department for Transport in the UK found that Vauxhall models were some of the worst tested with the Corsa exceeding NOx limits by a factor of six and the Insignia by a factor of 10 when driven on the road.
Regulators in Germany have concluded that Vauxhall has installed 'defeat device' software in several of its models including the Zafira, Insignia and Cascada, and we expect the scandal to deepen as more information becomes available.
You could be entitled to between 25% and 100% of the value of your vehicle back in compensation if you're eligible to bring a claim under the Consumer Protection from Unfair Trading Regulations and that claim is successful.
If you're an affected Vauxhall vehicle find out more about the claim and how to sign-up below.
VW emission claim
The Volkswagen emission scandal in 2016 brought to light systemic corporate fraud within Volkswagen by revealing the company's approach to passing emissions tests in the USA by use of 'defeat device' software which ran the vehicle in a 'low emissions' mode to pass the test. When driven on the road, the vehicles moved out of the low emissions mode and emitted many times the allowed amount of Nitrous Oxide, a toxic emission responsible for early deaths and air pollution.
We're the joint Lead Solicitor and act for 70,000 of the 90,000 claimants in one of the largest consumer group actions in British legal history.
Our clients were successful in the trial of the preliminary issues held in December 2019 which established that the software in 1.2 million UK vehicles amounted to an unlawful defeat device. With that established, the litigation is now concerned with liability and loss and is set for trial in January 2023.
We're also running a similar claim through the Scottish courts.
The window to sign-up for these claims has now closed.
Why choose Slater and Gordon for your dieselgate claim?
Slater and Gordon were one of the first firms to bring claims for breaches of emissions regulations and have been successful in establishing new law against Volkswagen and for proving that they installed prohibited defeat devices in 1.2 million UK vehicles. We are now keen to make sure that owners of other vehicles have the same opportunity to hold manufacturers accountable.
We act on a No Win, No Fee basis, meaning if we're not successful, you won't need to pay our fees.
We keep you updated on our progress throughout, giving you the confidence and clarity that your case is moving forward. We only contact you when necessary to collect vital information to support your claim.
Why should you join our diesel claims?
We believe the false pretences under which these vehicles were sold is deceitful and has not only caused frustration and loss to customers, must also irreversible damage to the environment.
Environment
The affected vehicles produce an unlawful amount of the harmful pollutant, Nitrous Oxide (NOx). The impact this has on the air we breathe is thought to be the cause of thousands of deaths every year and lead to numerous adverse health effects. Holding manufacturers responsible will speed up the pace of change in the motor industry in the move away from dirty diesel to cleaner fuels.
Accountability
Corporate manufacturing companies are not above the law. We've seen instances of manufacturers involved in the scandal denying any wrongdoing and refusing to compensate their customers, despite paying billions in fines and having employees jailed. Very little by way of regulatory action has happened in the UK. Joining our group actions is a way for the consumer to hold large corporations accountable for their actions and send a powerful message that their unlawful behaviour will not be tolerated.
Compensation
There's the very real possibility that you could be owed compensation. We'll argue that this will be a percentage of the value of the price you paid for the vehicle (between 25% and 100% for those claimants that can bring a claim under the Consumer Protection from Unfair Trading Regulations) or the difference in the price paid for the vehicle and its true worth. Depending on the make and model of your vehicle this could amount to several thousands of pounds.
No win, no fee
We work on a No Win, No Fee agreement, meaning that if your claim is not successful, you do not need to pay our fees.
Meet the collective action experts
Our expert team are highly specialised in all areas of collective actions.
---
I have been part of the VW group claim since it started. I have found Slater and Gordon to be excellent at communicating and explaining progress as the claim has progressed. They've been very good at explaining what are complex legal issues, and I'm confident the team is making progress in the face of what appears to be delay and obfuscation by VW. Recommended.

5* Trustpilot Review (for VW Emissions Team)
Regular updates on the VW Collective Action. Very detailed information on what has taken place and what the future timetable is. Very impressed with their professional approach which has instilled me with the confidence that I chose the right company to represent me.

5* Trustpilot Review (for VW Emissions Team)
I am happy with Slater and Gordon's progress in pursuing the VW claim. The explanations of what is happening have been easy to understand and I have been kept informed throughout this lengthy procedure.

5* Trustpilot Review