Employment law
Maternity and paternity leave solicitors
If you're expecting, or have just had a baby, you've certain maternity and paternity rights at work. However, discrimination can be a problem. This guide look at your rights and how we could help if they aren't being respected.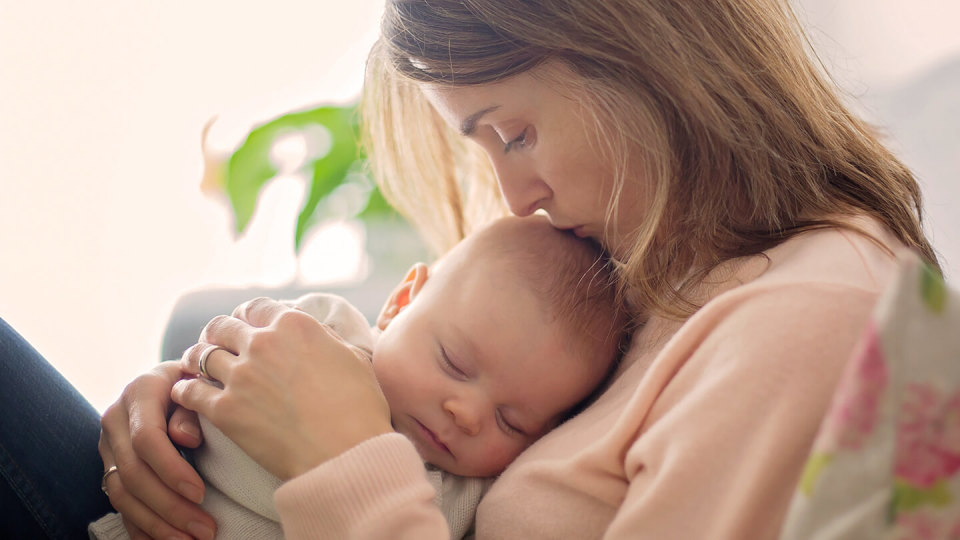 Employment law solicitors
Slater and Gordon's experienced solicitors are here to advise you on all aspects of maternity and paternity rights. Call us on 0330 041 5869 or contact us and we'll call you.
Are you experiencing maternity or paternity discrimination?
Becoming a parent is a unique and life-changing experience, which can be one of life's greatest events.
Unfortunately, not every employer sees things quite the same way, and some employers discriminate against new mothers and fathers. However, the law regarding parental rights is very clear, and where you're being discriminated against as a result of maternity or paternity, we're here to act on your behalf.
Resolving a dispute in the context of a new parenthood often requires a great deal of diplomacy. New and expectant parents already have a lot to deal with and might find that a forthright approach to the dispute – such as may be appropriate in for example a contract or bonus dispute – are not appropriate here. We'll work with you to identify the options available to you and your preferred strategy. However, where your employer is clearly breaching your rights, we can offer all of the guidance and legal help you might need. If you believe that your maternity or paternity rights are being infringed, you should talk to one of our experienced employment solicitors right away. Call us on 0330 041 5869or contact us and we'll call you.
What maternity rights do I have?
The period of ordinary maternity leave is now 26 weeks, with additional maternity leave for another 26 weeks. This means that statutory maternity leave is now up to 52 weeks. Naturally, you don't have to take this long off work if you don't want to, but the option is there. In fact, you can legally return to work after as little as two weeks if you so choose. In addition to these rights, you are also entitled to:
Paid time off for antenatal appointments
Protection from dismissal on the grounds of pregnancy, childbirth or maternity
Return to work after ordinary or additional maternity leave
Unfortunately, we often see cases of discrimination against women, such as them being sidelined at work as soon as they announce their pregnancy or being unfairly selected for redundancy because of their pregnancy or maternity. We're here to help when situations like this occur and can also advise you on your rights where a request for flexible working has been turned down without proper reason or explanation.
What paternity rights do I have?
While paternity rights have yet to catch up with maternity rights, new and expectant fathers do have the right to time off before and after a baby is born. Whether your partner is having a baby or you're in the process of adopting, you should be entitled to:
One or two weeks' paid ordinary paternity leave
Paid time off for two antenatal appointments
Shared Parental Leave and Pay: This is when you and your partner are eligible to apply for

Shared Parental Leave (SPL)

and

Statutory Shared Parental Pay (ShPP)

if you're having a baby or adopting a child. In these circumstances, you may be able to share up to 50 weeks' leave and up to 37 weeks' pay between you
As a father, your employment rights are also protected while you're on paternity leave, ensuring that you:
Continue to accrue holidays
Continue to receive pay rises
Are able to return to work at the end of your paternity leave
If your maternity or paternity rights are being infringed, our experienced employment solicitors are always here to help. Call us on 0330 041 5869 or contact us and we'll call you.
I would 100% recommend Slater and Gordon if you need any help in employment law. They offer an incredible service.

H L (employment case)
The Manchester Office has been very professional, helpful and prompt when dealing with a settlement agreement regarding my voluntary redundancy. I would have no hesitation in recommending Slater and Gordon for any employment law issue.

D M (employment case)
I am very happy with the service provided which was professional, quick and efficient. I would certainly recommend Slater and Gordon Lawyers should any chance arise. Huge thank you!

V K (employment case)