Membership and partnership organisations
Embrace - Child Victims of Crime
We've been supporting Embrace for the past several years and are very proud to be Gold Corporate Partners and members of the Embrace 100 Club.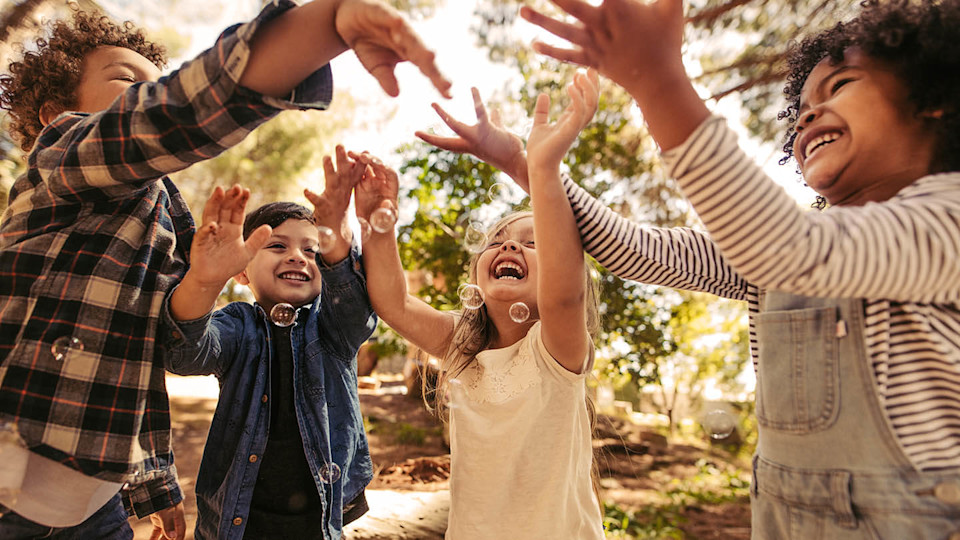 Why choose Slater and Gordon as your legal representative?
Embrace is a charity specialising in helping children who are victims of crime. They provide a variety of support to individuals and work with police officers in every force in the UK, Channel Islands and the Isle of Man.
Slater and Gordon has been supporting Embrace for the past several years and in 2020 we were proud to become Gold Corporate Partners and members of the Embrace 100 Club.
Being a victim of crime is traumatic for anyone and especially children and young adults. Slater and Gordon's team of specialists are compassionate and understanding which is why we've pledged to support Embrace by fundraising throughout our three year partnership.
Highly experienced
When a child has suffered as a result of a crime, it may be possible to bring a claim against those responsible. Alternatively, the Criminal Injuries Compensation Authority (also known as CICA) is a Government organisation which provides compensation for victims of violent crime in England, Scotland and Wales. Slater and Gordon has a vast amount of expertise in bringing claims and making CICA claims on behalf of those who've suffered severe sexual or physical abuse, a sexual or physical assault or psychological injuries as a result of a violent crime.
For many, bringing a claim not only provides them with a sense of justice, but can also provide the necessary funds to move forward with their lives with the best therapy and care available to them.
Our highly specialist team have been representing those affected by abuse for many years, and have been involved in some of the most high-profile cases in recent years. Given our many years of experience, we can ensure you get the best possible outcome to your case.
Strong reputation
We have a strong reputation for achieving outstanding results for cases involving abuse, as well as ensuring that the best available treatment and support is provided. Independent legal guides such as Chambers and Partners and Legal 500 have ranked our team highly over the years and consider our experts to be leaders in their field.
Our team of experts are often requested to appear in the media, on TV, radio, national and regional press given their reputation and specialism in this field of law.
Confidentiality
Our specialist lawyers understand it takes bravery to stand up to abusers and guarantee confidentiality and anonymity to all our clients.
You can rest assured that our experts take confidentiality extremely seriously and for those who've been affected by abuse, even in high-profile cases, we'll protect you.
Treatment and support
In many cases of abuse, treatment and support is essential to enable you to move forward with your life. That's why we make it our priority when someone is affected by abuse.
We work with some of the best treatment providers in the UK. We not only ensure that the treatment you receive is the best available, but also to seek early interim payments. This is a key part of our strategy to ensure there's funding to begin treatment as soon as possible, giving you the best chance to maximise recovery and move forward with your future.
No financial risk
The vast majority of abuse cases are funded by a No Win No Fee agreement. This means that if you lose your case, there'll be no cost to you - so no financial risk.
Providing a seamless end to end service for all your legal needs
Additionally, as we're one of the largest law firms in the UK, we also have dedicated experts in a wide range of specialist legal services, who can offer bespoke expertise when it's needed, such as family law, Court of Protection and trusts, in addition to an independent financial planning company, who can help ensure any compensation received lasts your lifetime and gives you financial protection. Having these bespoke services enables us to provide our clients with an end-to-end seamless service for their legal and financial needs.
What are the next steps?
Given our many years' of experience helping those who've suffered from abuse or an assault, we understand just how difficult it can be to talk about what has happened. However, our team are highly trained and will provide you with the best possible advice, as well as support and guidance, whilst protecting your right to anonymity.
To access one of our highly skilled lawyers, simply contact Kim Harrison at kim.harrison@slatergordon.uk.
Abuse solicitors at Slater and Gordon
Kim Harrison, specialist in representing victims and survivors of abuse at Slater and Gordon, discusses what motivates her and the importance of giving back as a solicitor.
Thank you for all you have done on my behalf, pursuing truth and justice in response to my suffering. Thank you for your generosity to me with your time and expertise.

Client testimonial (for Richard Scorer)
From our first meeting, Kim Harrison was absolutely brilliant. I was a broken man, but with help from counselling and Kim's professional attitude, it made my journey easier than expected.

Client testimonial (for Kim Harrison)
May I reiterate my, and my family's sincerest thanks for all your efforts in trying to highlight the horrible horrendous truth of what we suffered. I am deeply thankful that you have had the courage and tenacity to represent us often at great personal cost to you.

Client testimonial (for Richard Scorer)
The trial itself has given me a new lease of life - I feel stronger and like a weight has been lifted that it's all over now and I can move on! Knowing I faced him and this has been better than any counselling I have received. I will be forever grateful.

Client testimonial (for Kim Harrison)