Abuse law
Kim Harrison
Principal Lawyer and Head of Operations - Abuse Law, Human Rights and Public Inquiries
It's a huge privilege to represent victims and survivors of abuse and other appalling crimes and my biggest inspiration is the determination and bravery of my clients to secure justice and redress.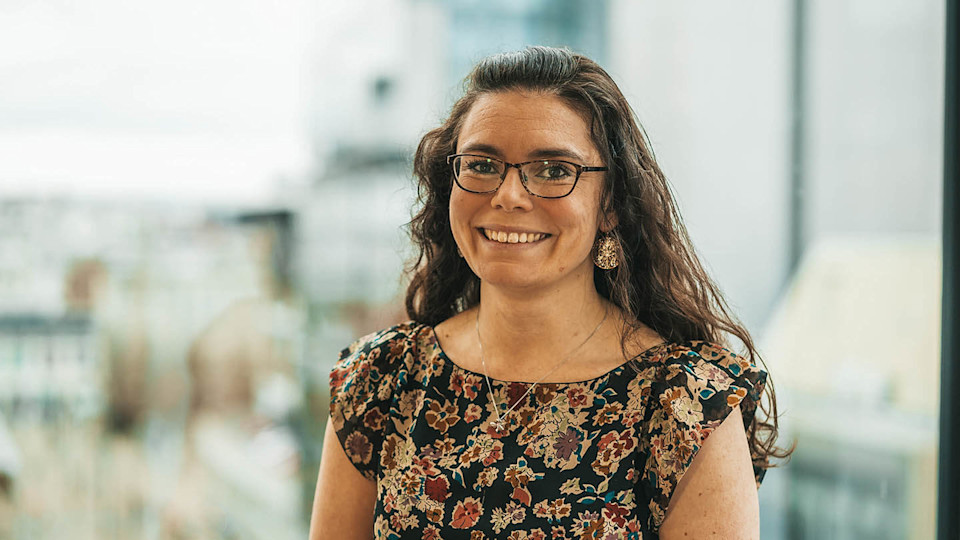 Get to know Kim
I have over 15 years' experience in personal injury law, having qualified as a solicitor in 2005.
Although my background lies within all types of personal injury cases, I have for many years specialised in two areas: representing victims and survivors of abuse and assault, both recent and non-recent, adults and children, and also acting in public inquiries. Some of my cases can also involve complex human rights issues and I am also a human rights specialist as well as acting for families at inquests and associated Human Rights Act claims. My specialist Public Inquiry work includes representing clients at the Independent Inquiry into Child Sexual Abuse (IICSA).
My civil work involves representing victims and survivors of abuse against organisations such as the Catholic and Anglican Church, Scouts, schools, hospitals, sporting organisations and clubs, taxi firms, the Ministry of Defence and social services. This includes the highly complex and specialist 'failure to protect' claims acting for clients against the local authority in cases where it is alleged clients should have been taken into care earlier than they in fact were, and as a result have suffered additional and unnecessary abuse, violence and neglect in the familial home, or clients who have been abused in the care system.
I have represented many clients in the Independent Inquiry Into Child Sexual Abuse (IICSA), advocating for reforms to the law to assist victims and survivors including in the Nottinghamshire Children's Homes Investigation, the Westminster Investigation, the Residential Schools Investigation, the Janner Investigation, the Lambeth Investigation, the Child Sexual Exploitation by Organised Networks Investigation, the Religious Organisations Investigation and I was APIL's legal representative in the Accountability and Reparations Phase Two Investigation. I have also acted in some high profile inquests.
Career highlights
IICSA has been a particular career highlight as I have had the privilege of representing and advocating for a changes in the law to assist victims and survivors of abuse.
I have been successful in a groundbreaking case against the MOD where a client recovered damages for breach of his human rights following a serious sexual assault by Libyan trainee soldiers who were at MOD barracks training and escaped seriously sexually assaulting a number of victims.
I have represented a large number of football abuse survivors in civil cases against a number of football clubs including Crew Alexandra FC, Stoke City FC and through the MCFC survivors redress scheme.
I have also represented the victims of Max Clifford in civil claims against him/his estate.
I represented a family in an Article 2 Inquest arising out of the brutal murder of their father by a man released on life licence. The Inquest discussed the role of the parole board in the supervision and monitoring of the offender prior to the death and attracted significant media interest.
Recognition
I'm accredited by the Association of Personal Injury Lawyers (APIL) as a Senior Litigator.
I've also been recognised in the independent legal guide, the Legal 500 for the past several years. In the most recent addition I was recognised as a 'Leading Individuals' by the publication.
Previous editions have stated: "Kim Harrison is incredibly committed to her clients and fights tirelessly in their corner." and "Kim Harrison is a national leader in claims against public authorities. She is hugely compassionate and enables clients to feel at ease." Under the category of Civil Liberties and
Human Rights it states: "Kim Harrison, the team is also experienced in undertaking claims against public authorities and is particularly skilled in acting for victims of abuse."
The 2022 edition of the independent guide, Chambers and Partners has ranked me as a band 2 lawyer and states: "Kim Harrison specialises in acting for victims and survivors of abuse in claims against organisations such as schools, social services and hospitals. She is also experienced in associated human rights issues. Kim explained everything thoroughly and was on hand if I had any questions or concerns."
I was also honoured to have won the Claimant Lawyer of the Year at the Personal Injury Awards 2021.
The extra mile
As an expert on abuse law, human rights and inquiry and inquest work, I'm frequently asked to speak on legal issues and has given many interviews to the local and national media. I've appeared on BBC Breakfast, the Daily Politics show, Radio 4 and Newsnight, and a number of my cases have also appeared in the local and national press.
I am a member of the Association of Personal Injury Lawyers (APIL), and an Executive Committee member of APIL, an Executive Committee member of the Association of Child Abuse Lawyers (ACAL) and a member of the Law Society. I am also a member of the editorial board of the Journal of Personal Injury Law (JPIL).
Contact Kim
Office: Manchester
From our first meeting, Kim Harrison was absolutely brilliant. I was a broken man, but with help from counselling and Kim's professional attitude, it made my journey easier than expected. Client testimonial (for Kim Harrison)
The trial itself has given me a new lease of life - I feel stronger and like a weight has been lifted that it's all over now and I can move on! Knowing I faced him and this has been better than any counselling I have received. I will be forever grateful. Client testimonial (for Kim Harrison)
Thank you so much for everything and more you have done for me and going on this not so pleasant journey with me. The only good thing about it all was I had the absolute pleasure of working with such an incredible team of amazing people. Thank you doesn't even come close or say enough for what you have done and for helping me put a line under and finally get closure to this. That in itself has changed my life. Client testimonial (for Kim Harrison)