Contact us
Our Newcastle solicitors are here to help
Our highly ranked and award-winning Newcastle solicitors are here to give you affordable and specialist legal services. Our local solicitors are here to offer expert advice across various legal needs.
Following my husbands life changing injuries after being hit by a car, Kate Nicklin and her team took on our case. She has been utterly professional and approachable throughout. She has worked tirelessly on behalf of my husband, going that extra mile to achieve a fair settlement for him despite facing unreasonable challenges from a very difficult defendant.

James
Having used John Lowther many years ago with great success I managed to track him down to ask for his assistance and expertise again for another possible clinical negligence claim. John always provides the best skilled expert advise and to put it plainly he is great at his job he knows his stuff and will always fight for a good outcome if you have a case john will guide you from start to finish and will not mislead you in any way he is upfront and will advise you always of the best actions to take.

Client testimonial for John Lowther
I suffered a major injury to my ankle and went to A & E for attention. Unfortunately the severity of my injury was misdiagnosed and instead of receiving specialist care I was discharged. Following complications, I had to have major reconstructive surgery which would have been avoided had I received the correct care and attention to start with. I sort the advice of Slater and Gordon and they guided me through the daunting process of a claim. They handled my case with care, professionalism and attention to detail at all times. They kept me informed of the process of my claim regularly and nothing was too much trouble for them. We won the case and I was pleased with the outcome.

Client testimonial for John Lowther
Your local office
Our Newcastle office is based at City Quadrant, 11 Waterloo Square, Newcastle, NE1 4DP.
So, whether you're searching for a medical negligence solicitor in Heaton, a road traffic accident solicitor in Gateshead, a spinal injury solicitor in Fenham, or a brain injury solicitor in Jesmond, our award winning Newcastle solicitors are here to help.
When you make a legal team, you need solicitors who you can talk to, and you trust to help you with your needs. We have 90+ years of experiencein house, and we have worked on and won several large and influential cases.
When it comes to our medical negligence and personal injury cases, we primarily work on a No Win, No Fee basis, which means there is no financial risk to you by making a claim, the last thing you should be worried about if you're injured, is the financial costs related to it.
When it comes to making a claim, we have a team of experts who can help our legal experts with your claim. These include:
Midwives/nurses – who can talk through the proper procedures that should have been followed, and what may have been avoided in cases of medical negligence.
Medical experts – we can get expert comments from various medical experts, to help determine if you may need future care, adaptation or future surgeries due to your injuries. This can help determine how much compensation you are entitled to.
Our legal experts and their teams are here to help you through the process, even when things get complicated. If you need support after you're claim Slater and Gordon work with membership organisations and charities around the country, who may be able to provide with additional support. This includes Brake, a national road safety charity, and the Police Federation, who we've supported for over 60 years, with their members legal needs.
Why choose us?
Regulated by the Solicitors Regulation Authority
Slater and Gordon are regulated by Solicitor's Regulation Authority (SRA), this will give you peace of mind, that our processes are compliant with their high standards when it comes to process and compliance with their rules.
Highly ranked in independent legal directories
Slater and Gordon's Newcastle team have received recognition by various independent legal directories, including Chambers and Legal 500.
Both Kate Nicklin and John Davis from the personal injury team in Newcastle were recognised by the latest version of Legal 500. Ranking Kate Nicklin as a 'Rising Star' while John Davis is a member of the Legal 500's 'Hall of Fame' - an elite group of lawyers who have received constant praise from their clients for continued excellence and who are at the pinnacle of their profession.
Chambers also recognised our Newcastle personal injury team, as a Band 2 practice area. Chambers also recognises Kate Nicklin and John Davis, ranking them as a star associate and Band 1 lawyer respectively.
Lexcel accredited
We are also accredited by Lexcel, ran by The Law Society. The Lexcel accreditation shows that we meet with their high standards when it comes to practice management, client cases and legal compliance..
Awards are amazing, but our clients are what really matters.
When it comes to working for our clients, helping them with their cases is what our solicitors do best. We strive to make the legal process hassle free as we can for our clients, regardless of how complex the case may be.
Our work in the Newcastle area
Pedestrian suffers catastrophic injuries after being hit by a car
Our client suffered from catastrophic injuries after being by a moving car as a pedestrian. We're now helping her to make a compensation claim for her injuries.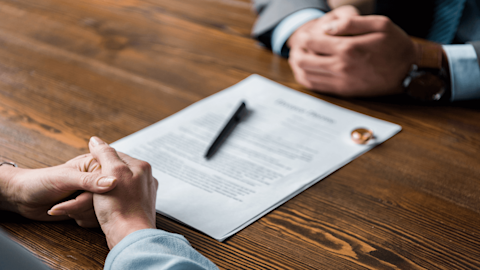 Retired police officer settles claim after suffering PTSD
Our expert personal injury lawyers acted for a retired officer to achieve a significant financial settlement after he suffers from PTSD from the job.
Did you know?
Our North-East personal injury team has been ranked by Chambers 10 times since 2004.