Personal Injury
Retired police officer settles claim after suffering PTSD
Our expert personal injury lawyers acted for a retired officer to achieve a significant financial settlement after he suffers from PTSD from the job.
19 August 2022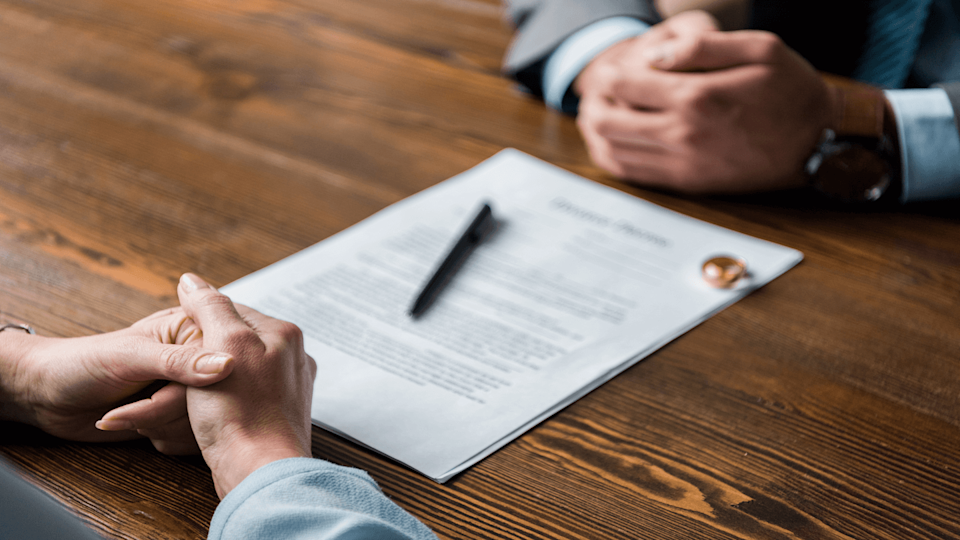 Our client, Fred*, a former detective, suffers from Post-Traumatic-Stress-Disorder (PTSD) after having to work on several child abuse cases. Where he spent a lot of time having to look at photographic and video evidence of children being abused. Due to this, he experienced years of unprocessed, untreated trauma which affected his personality, wellbeing and family life.
Fred also a victim of workplace bullying and harassment, which also impacted him. Fred had no prior history of stress or PTSD symptoms and was not provided any support when forced to undertake the cases involving indecent images of children.
Stress at work claims can be a daunting concept, especially when also considering bullying and harassment, so it's with sensitivity and clear legal advice that we help our clients through these difficult times to help them receive the compensation they deserve.
Our client
Fred joined the MET Police in 1999, he had a successful career, working from various forces, and received praise for his work ethic, and for being a role model for young members of the police force.
In 2014-2015, he was involved in reviewing, investigating and categorising child abuse images and grooming investigations. Fred was given no training, no risk assessments were taken and no psychological screening happened before being asked to undertake the task.
After the first investigation, Fred then moved to a different borough and was asked to assist in an investigation into online grooming of a 13 year old girl. Fred was involved in looking at child abuse images and videos for up to 32 hours a week, to identify what offences had happened, which was crucial for the case. This caused such trauma that he developed Post-Traumatic-Stress-Disorder (PTSD), which has remained with him ever since.
In June 2016, he was struck by an immense sensation of grief and distress, having held his partner's sister's 6 month old baby. Fred was haunted by the images he had seen at work and could no longer be around children.
During 2017-2018, he was asked to work on 12 files, as another officer had become so distressed she asked to be removed to do different work. Fred had to then take on the work that was left behind, and was asked to manage the case while restructuring was happening.
Distress and trauma affected Fred's ability to recall events with accuracy and precision. The images Fred had seen at work affected him outside of work, as he became withdrawn, and could no longer go to sleep without thinking about the images.
How Slater and Gordon helped
Due to the failings that Fred experienced, he chose to make use of our bespoke personal injury services for police federation members, being allocated our expert, Matthew Tomlinson, alongside Sadia Masood, to progress the case with empathy and understanding.
Our experts work closely with medical professionals, who examined Fred and produced a psychiatric report which was referenced as "compelling". The report confirmed Fred developed a coping mechanism, which those experiencing trauma often sought to avoid triggers and to remove themselves from a risk of harm. It was agreed that the images were capable in principle of causing psychiatric harm.
Liability was strongly denied and a five day trial took place. During the trial, it was concluded that Fred should have been screened in 2015 and 2017. If those steps occurred there would've been an opportunity to identify measures to mitigate the stress, trauma and harm caused to Fred. A breach of duty was also confirmed as Fred received a lack of support after a prolonged exposure to harmful imagery.
Our client was extremely grateful for the support provided by our expert legal team, who guided him through the difficult litigation process with understanding, guidance, and empathy.
After a successful trial, Fred was an awarded a sizable settlement.
How can Slater and Gordon help you?
At Slater and Gordon, our experts are here to help you take the next steps when it comes to making a personal injury claim, for both physical and mental issues, including PTSD claims. Our expert personal injury solicitors at Slater and Gordon offer a number of legal services to those injured whilst in their employment and to police officer through the Police Federation, who we have worked with for over six decades.
If you pursue your personal injury claim through the Police Federation, whether you were on or off duty, your claim won't cost you anything, even if the claim is not successful.
This complex case is an example of how our dedicated and specialist lawyers can support valued clients and ensure that they achieve the compensation they deserve. With offices round the country, and an expert to manage your claims via phone and email, our personal injury lawyers are always nearby to help.
Simply contact our experts today on 0330 041 5869 or you can contact us online here to learn more about your options going forward.
*Our client's name has been changed for anonymity