Employment law
Employment law solicitors
Are you an employee having issues at work? Our expert team of employment law solicitors are here to help. Contact us for legal advice and representation.
Meet our employment law experts
Many of our employment law solicitors are considered leaders in the field with a significant amount of expertise.
One of the UK's leading specialist law firms.
We are proud to have partnerships with national charities and be recognised in the latest legal directories.
Our team of employment lawyers boasts a diverse range of backgrounds, coming from various communities, enabling us to provide inclusive and tailored support. For those seeking guidance on discrimination claims, we foster an environment of understanding and empathy.
With a legacy spanning over 90 years, we have steadfastly supported trade unions and their members, with our dedication and commitment having earned us the preferred legal representation status for some of the largest trade unions in the UK, including Unite, USDAW, and NARPO.
Find out more about Redundancy Law
Our senior associate, Doreen Reeves of our employment law team, explains everything you need to know about redundancy, including how the redundancy process works, common questions about redundancy payments and how to challenge a redundancy.
Can't recommend highly enough. Everyone we dealt with at the firm was so helpful and our solicitor Doreen Reeves was exceptional - she has forensic legal ability that meant we got a great deal and she was very supportive Client testimonial (for Doreen Reeves)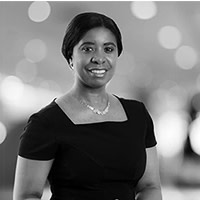 I have nothing but praise for the two lawyers - Justin Quinton and Laura Thompson that supported me throughout this case. They kept me informed all the way through and took the time to explain things again, if needed. to ensure I understood points. I felt they were definitely working in my interest, I trusted them and felt safe in their hands. Client testimonial (for Laura Thompson)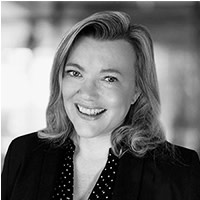 Why choose our employment law solicitors?
Our employment law team understand the complexities of dealing with workplace claims and the need for empathy during what is usually a challenging time. We are well-equipped to support you through every stage of your employment dispute, from initial discussions to potential escalations.
Recognition for our excellence within this field is reflected in the Employment Team of the Year accolades we received at The Lawyers Awards in the past. Our team are proud members of the Employment Lawyers Association, promoting the highest standards of employment law best practices.
The employment law team consists of highly accomplished solicitors with an outstanding track record. Edward Cooper, a prominent legal figure, has consistently received recognition from esteemed publications such as Legal 500 and Chambers and Partners, and acknowledged as a "leading individual." Additionally, the London Super Lawyers Magazine listed him as a 'Top Solicitor in London.' Sadiq Vohra's inclusion in the Legal 500 signifies his exceptional skills in the field of employment law. With his expertise, he offers invaluable contributions and ensures clients receive top-tier legal advice. We are dedicated to promoting equality and inclusivity in the workplace.
Doreen Reeves's membership in the discrimination law association reflects our commitment to ensuring fair treatment and representation for all individuals, regardless of their background or beliefs. She has achieved significant milestones in employment law, setting precedents that have shaped the legal landscape. Her extensive experience as a lead employment lawyer in local government has equipped her to advise on complex matters like TUPE, employment policy, and procedure. The Legal 500 has also recognised Doreen as a rising star 2023, highlighting her expertise.
In 2020, Slater and Gordon brought a landmark discrimination case which concluded with ethical veganism being officially recognised as a philosophical belief protected by the provisions of the Equality Act 2010. This demonstrates our expertise as employment lawyers and how we will do everything we can to ensure your employment rights are protected.
If you have an employment issue, and think you need an employee solicitor, we urge you to contact us. Our empathetic team will help you understand your rights and be by your side for the next steps and throughout your entire claim.
For more information, contact us either online or by calling 0330 041 5869
I would 100% recommend Slater and Gordon if you need any help in employment law. They offer an incredible service. H L (employment case)
The Manchester Office has been very professional, helpful and prompt when dealing with a settlement agreement regarding my voluntary redundancy. I would have no hesitation in recommending Slater and Gordon for any employment law issue. D M (employment case)
I am very happy with the service provided which was professional, quick and efficient. I would certainly recommend Slater and Gordon Lawyers should any chance arise. Huge thank you! V K (employment case)
Why choose Slater and Gordon?
Expertise
We are an award winning law firm and have a dedicated team of employment solicitors to advise and guide you – no matter how complex your situation may be.
Affordability and advice
We're able to offer affordable expert legal advice and can provide guidance on all aspects of employment law. Our Initial Consultation provides tailored advice on your situation giving you clear guidance and options regarding next steps.
Tailored advice
We understand that employment situations differ – so we are able to provide tailored advice and guidance to suit your individual needs.
Local access
We are a national law firm, with legal experts available locally across the UK. Meetings can be arranged via telephone or video call, to suit your requirements.
Frequently asked questions about employment law
Will my employment dispute go to court?
Most of our cases settle early and often well in advance of an employment tribunal hearing or even before a tribunal claim must be submitted. However, in some cases, court proceedings will be required but we will guide you throughout the process.
Should I get a solicitor for an employment tribunal?
You do not need a solicitor for an employment tribunal, but the advice and guidance given by a solicitor is often invaluable, so we strongly recommend contacting one for all matters.
Can I make a claim against my employer?
If you feel you have been unfairly treated in the workplace, then you are entitled to put in a claim against your employer.
How long do you have to make a claim against your employer?
You usually have to make a claim within three months of your employment ending or of the problem at your workplace occurring.
How long does an employment law dispute take to settle?
The length of time an employment dispute takes varies from case to case, so it is impossible to predict an exact time. However, we will do our best to ensure your claim is processed as quick as possible with a favourable outcome.