Police law
Family law services for Police Federation members
Police work can put extraordinary pressures on family life. Our experienced lawyers are experts in all aspects of police work and are here to help assist you through a wide range of family law issues including – divorce and childcare, to police pensions on divorce and cohabitation.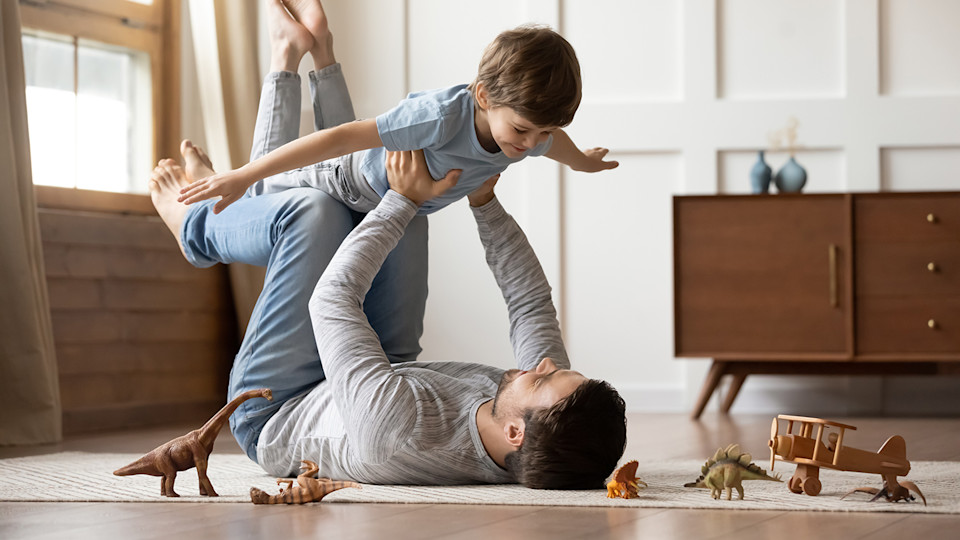 Police Federation lawyers
Slater and Gordon are specialists police family lawyers and have the experience and approach you need. Call us now on 0330 041 5869 or contact us and we'll call you.
Talk to a police family law expert today
Contact us
What family law advice can I get access to through my Police Federation membership?
Balancing the demands of family and police work isn't easy. So when it comes to the big decisions in life it helps to have experts on your side who understand the job you do, and the related personal and financial issues.
Our family law experts have over 20 years' experience advising all ranks of police officers and personnel on family matters including police pensions and divorce, pay scales, shift patterns and child arrangements.
We're able to advise and assist on all areas of family law, including:
Divorce or dissolution: We understand that the breakdown of a relationship is a very stressful and emotional time. Our experienced family law team are experts in all areas of divorce, and have particular expertise in dealing with police officers going through a divorce. Our lawyers can help with all aspects which need to be considered post separation including issues regarding the dividing of assets, advising you in respect of your police pension scheme and arrangements for any children involved in the family relationship.
Police pensions on divorce or dissolution: The police pension is often the most valuable asset on divorce and yet, due to their complexity, a great deal of confusion surrounds them. Officers who don't seek guidance from an expert are often provided with incorrect and misleading advice therefore it's important that you seek specialist advice. We understand how your pension works, the various pension schemes and the best options available to you.
Children matters: It's better for children and parents to try and agree on any issues that may arise from separation. This is however not always able to happen during what can be an emotionally charged time. If you require help and assistance to avoid conflict and reach amicable solutions through negotiation we're on hand to assist. If this isn't possible it may be necessary to go through court proceedings and our highly experienced team are on hand to advise you at every stage.
Cohabitation: Couples who've been living together for a long period of time are often referred to as "common law spouses" and may assume they have rights. There is, in fact no such legal status. You may want to consider a formal cohabitation agreement before living together in regards to matters such as property owned by you or your partner, how you share your income and to consider what would happen in the in the event of either of your death. The agreement can also cover what happens if the relationship breaks down so you know where you stand legally.
Domestic violence: Domestic violence within a relationship can be an emotional, frightening and difficult time. It may contribute to the breakdown of family relationships or it may occur because of a relationship breaking down. Whatever the case, domestic violence can have direct and indirect effects on someone's life, and it's important that you make the first steps to end the cycle of violence and break free. Our friendly and supportive family team can guide you in the right direction and explain the options available to you and your family.
Finances of divorce or separation: When a marriage or civil partnership breaks down, any assets, financial or otherwise have to be divided between the two parties. There are many factors which are taken into account when deciding who receives which asset, and numerous options are available to successfully divide these assets. Our experienced family lawyers are here to help negotiate, agree and finalise the division of assets so that each party can move on with their lives.
International divorce: It's not uncommon for couples to move aboard for periods of time for work or family commitments. When such couples separate and decide to divorce, there is often confusion about which country proceedings should be issued. Different countries have different laws relating to divorce and choosing the best jurisdiction is a very important decision. Our family lawyers are experts in dealing with international issues arising from a divorce and can advise you of your options.
Nuptial agreements: Naturally everyone getting married believes they'll be married for life, unfortunately that's not always the case. A nuptial agreement which is entered into before marriage or shortly after marriage, details how assets will be divided if the marriage breaks down, so both parties know exactly where they stand from the outset.
We provide a free initial consultation, discounted rates and fixed fees on some family law services to Police Federation members.
To speak to one of our experienced family lawyers or book your book free consultation contact us on 0330 041 5869 or contact us and we'll call you.
What can I expect during the free initial family law consultation?
The initial consultation is an opportunity for you to speak in confidence with a specialist family lawyer who has in-depth knowledge of all areas of family law.
We'll take the time to understand the full history of your situation and provide a holistic approach covering any areas which may be inter-related to ensure you get the maximum benefit during your consultation.
This will enable you to fully understand your legal position from the outset in an easily digestible format and the options that are available to you.
During the consultation you can expect your lawyer to:
Listen and discuss the detail of your circumstance to get a full understanding of your position and identify any distinct issues.
Provide an explanation of your legal position, the legal process involved and the options available to you.
Summarise the issues and the applications of the law.
Provide a summary of the options available to you and advise as to the pros and cons of each.
Empower you to take any necessary actions by providing you with a clear roadmap of what your next steps are.
Give an explanation of the pricing structure for any chosen route.
If you'd like to arrange a free initial consultation with a specialist family lawyer call us on 0330 041 5869 or contact us and we'll call you.