Medical negligence
Medical negligence claims
If you've suffered an injury or illness as a result of medical negligence, our experienced solicitors are here to help. Talk to us today about making a medical negligence claim under a No Win No Fee agreement.
Meet the medical negligence experts
Many of our medical negligence solicitors are considered leaders in the field with a significant amount of expertise.
One of the UK's leading specialist law firms.
We are proud to have partnerships with national charities and be recognised in the latest legal directories.
What is medical negligence?
Medical negligence, also known as clinical negligence, is when medical professionals, those who work in healthcare, fail in their duty of care, leading to an injury, illness or the worsening of an existing health condition. There are several ways in which medical negligence can happen, including surgical errors, misdiagnosis and incorrect treatment.
According to NHS Resolution, the organisation responsible for resolving such cases for the NHS in England, there were 16,484 clinical and non-clinical claims resolved in 2021/22, an increase from the previous year.
Medical negligence claims can be quite complex cases as they require a level of understanding of the medical conditions that can arise from negligence, as well as the medical procedures and errors in healthcare that can lead to such conditions.
It's extremely important, if you decide to make a claim, that you instruct a specialist medical negligence solicitor to represent you.
Services in medical negligence
Our team of expert solicitors offer a comprehensive range of services, dedicated to helping those who have suffered due to medical negligence. Our medical negligence solicitors not only have specialist legal experts, but also comprises medical experts including highly experienced midwives and a litigation nurse, who work collaboratively to ensure clients receive empathetic understanding knowledge, as well as legal advice.
From the very beginning, we're here to help guide and support you, as we know medical negligence cases can be emotionally challenging. We're understanding and supportive throughout your claim and beyond, offering reassurance and guidance to help alleviate some of the stress and anxiety associated with pursuing a legal claim.
Our medical negligence solicitors have in-depth knowledge of the laws and understand the legal complexities, providing expert guidance tailored to your specific situation. We can evaluate the strength of your case by reviewing medical records, consulting with our medical experts, and we can assess the evidence to determine if there are grounds for a medical negligence claim and pursue to the best of our ability.
What types of medical negligence can I claim for?
There are various types of medical negligence you may be able to claim for. Some common types of medical negligence claims include:
Treatment errors
Mistakes when taking a patient's medical history
Failing to carry out correct diagnostic actions including X-rays, scans, and blood tests
Misinterpreting test results
Premature discharge of a patient when further care is required
Failing to note deterioration
Prescription errors
Inadequate post-operative care
Neglecting the patient's overall health
How do I make a medical negligence claim?
When looking at making a medical negligence claim, there are a few things you can do to ensure your claim runs smoothly.
It is advisable to seek legal advice from a solicitor who specialises in medical negligence claims, such as our team. We will assess your case and guide you through the complex legal process. We'll take a full account from you of what has happened and will advise you on whether we think you have a claim.
If your account of the treatment you've had and any documents or medical correspondence suggests you have suffered because of medical negligence, we'll then need to fund your case. The majority of medical negligence claims are funded by way of a No Win No Fee agreement, however there are certain cases where Legal Aid may be available.
We'll then request access to your medical records and review them thoroughly to identify if any and what mistakes were made and the impact these had on your current condition or recovery. Gathering evidence will be the next step, and we'll do this by taking a detailed statement from you, any other witnesses, as well as arranging for you to undergo a medical examination by an independent medical examiner who specialises in medical negligence claims.
Once our medical negligence solicitors have established a healthcare professional has breached their duty of care, meaning they didn't provide a reasonable standard of care, we'll begin investigating your claim and aim to establish liability as soon as possible. Once liability is accepted, we can apply for interim payments. Interim payments allow those who've suffered serious injuries to receive part of their compensation before their case settles.
How long do medical negligence claims take?
The length of medical negligence claims varies considerably depending on how complex the case is. Where liability is admitted, claims are often quicker to settle, sometimes taking less than 12 months.
More complex and serious injury cases will nearly always take longer to reach settlement, sometimes averaging between two to three years. It's important a settlement isn't rushed and that your requirements to live a full life are acknowledged and established. Collecting evidence and analysing them with medical professionals can be incredibly time-consuming but it's to ensure we can help you achieve the best outcome.
In some cases, where you require financial assistance to pay for any medical care, loss of earnings and any other related costs, we'll apply for interim payments before your claim is settled. In all cases, we'll keep you up to date with how your case is progressing.
Can you make a no win no fee medical negligence claim?
When pursuing a medical negligence claim, the cost can sometimes be a concern, but as we operate our cases on No Win No Fee funding, it means there'll be no financial risk to you. A no win no fee agreement is a way of pursuing a medical negligence compensation claim with no legal fees to pay upfront.
We want you to feel empowered to seek rightful compensation without the looming stress of financial burden throughout the process. Slater and Gordon is also able to apply for Legal Aid funding in cases where a child has suffered a neurological injury at birth or within the early neonatal period, such as cerebral palsy. Not all law firms are able to offer this funding option, but we're an exception as our mission is to ensure as many people can access expert legal advice.
As soon as you contact us, we'll be able to discuss financial options and alleviate any worries you may have.
Charlotte Heywood: Untreated B12 Deficiency
When Charlotte received a Vitamin B12 deficiency diagnosis, she never received the correct treatment. Due to not getting any treatment, irreversible damage happened to the nerves in her spine and eyes. Here's how our medical negligence solicitor, Madeline Seibert, helped Charlotte with her case.
My husband and I have been beyond satisfied with the service and help / advice given through the claim process from Emma. After facing a traumatic experience, the team have helped in getting compensation and holding the relevant people accountable for their actions, and it cost me £0. The communication, openness and transparency through the process was really above and beyond; always willing to explain areas that we didn't understand. Client testimonial (for Emma Doughty)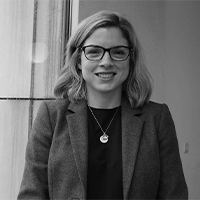 The entire process was managed in a sensitive and compassionate manner. I felt comfortable discussing personal information with staff, thanks to their open and kind nature. Thanks to John and his colleagues at Slater Gordon, my future is much more secure. I cannot that them enough or recommend them more. Client testimonial (for John Doyle)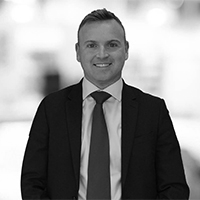 Why choose us for your medical negligence claim?
Given the complexities that can arise when pursuing a medical negligence claim, it's important to choose expert medical negligence solicitors. Our team specialises in this area, offering their dedicated skillset to ensure you receive the rehabilitation, support and compensation you deserve.
We pride ourselves on the breadth of case types we're able to support and work on. No matter which type of medical negligence you've experienced, we'll do our best to get you the support you deserve. 
Our solicitors are known for their ability to find the right approach and persevering to ensure you receive a favourable outcome, even in claims that may initially appear challenging.
Our head of medical negligence, Emma Doughty, is highly accomplished in this practice area, holding two Law Society accreditations, specifically in Clinical Negligence and Litigation General (Higher Rights of Audience - Civil). Recognised as a Senior Litigator by the Association of Personal Injury Lawyers (APIL), her skills and achievements have garnered significant recognition, including the 'Outstanding Achievement of the Year' award at the Personal Injury Awards in 2018 due to her work as the lead solicitors on the case of negligent surgeon, Ian Paterson.
Emma's expertise has led to her being shortlisted for 'Clinical Negligence Lawyer of the Year' and 'Outstanding Case of the Year'. Consistently acknowledged for her abilities, she has been ranked as a 'Leading Individual' in the independent legal guide, the Legal 500.
Emma is also Band 4 lawyer in Chambers and Partners, while many other members of the medical negligence team also hold esteemed rankings in Chambers and Partners and the Legal 500.
The extensive accolades and the recognition of our head of practice and the team highlight the exceptional legal prowess and dedication to providing exemplary service to their clients.
Alongside specialist medical negligence solicitors, our team includes trained nurses and midwives who provide us with expert knowledge so we can support you in accessing the best rehabilitation treatment during your claim, leaving you to focus on your recovery. We aren't here to just prove your medical care was negligent or substandard, we're here to get you the rehabilitation, finances and support you need so you can look forward to the future.
I just wanted to say thank you so much for everything Slater and Gordon have done to fight this case for us. I appreciate it has involved a lot of people. Please can you also thank the expert witnesses who have provided their expertise and help. Mr and Mrs H (medical negligence client)
I cannot recommend Slater and Gordon enough, throughout the entire period of the case, all the staff have been both very professional, and supportive. Mr Q (medical negligence client)
Kept informed regularly as to how my claim was going, prompt replies to any questions I had, excellent customer service at all times. Excellent service from all staff that have been involved in my claim. Ms S (medical negligence client)
Why choose Slater and Gordon?
No Win No Fee
We offer 'No Win No Fee' funding on cases of medical negligence, meaning there's no financial risk to you.
Talk to the experts
We have teams of legal experts who specialise in representing those who've suffered injuries as a result of medical negligence.
In-house medical experts
Our in house medical team provide us with advice and assistance allowing us to determine when and where your medical treatment became substandard.
Your local law firm
We're a reputable National law firm with expert lawyers in local areas across England, Scotland and Wales.
Frequently asked questions
Can you make a compensation claim when someone has died as a result of medical negligence?
If a loved one has passed away due to medical negligence, you may be eligible to make a claim for compensation for their wrongful death.
Slater and Gordon's medical negligence solicitors are very experienced when representing loved ones who have sadly passed away and have been involved in some of the most important and ground-breaking legal cases.
Can I change my solicitors to Slater and Gordon?
Yes, you are entitled to change your solicitors for whatever reason. You may need to sign a consent form to approve that your legal documents can be sent over to us.
Do I have a medical negligence claim?
You have a medical negligence claim if it can be proved you've suffered or have been harmed due to negligent care from a medical professional.
How much does it cost to make a medical negligence claim?
We operate on a 'No Win No Fee' basis, which means you won't need to pay anything unless your medical negligence claim is settled meaning there's no financial risk to you. Find out more about our medical negligence claim fees here.
What treatment or care is provided as part of the medical negligence claim?
We work with some of the best-case managers and medical experts in the field to ensure you get the best possible care and assistance. We work closely with charities across the UK, such as Headway, Spinal Injuries Association, Finding your Feet, Cauda Equina Champions, The Sepsis Trust, CPotential and Cerebral Palsy Cymru, who can offer a range of practical advice and support.
We provide comprehensive support in various areas of law, including Court of Protection, wills and probate, family law, and employment law and offer the expertise of independent financial advisers to assist with welfare benefits advice and safeguarding your compensation. Trust us for all your legal needs with our seamless, end-to-end service.
What are the time limits for making a medical negligence claim?
In general, the time limit for medical negligence claims is three years from date you were injured, or the date you became aware it was caused by negligence. Although the time limits for a specific medical negligence claim can be complex, so it's best to speak to an expert as soon as possible to establish how long you have to pursue a claim.
How much do you get for a medical negligence claim?
It's impossible to say how much compensation you're likely to get for a medical negligence claim as it depends on how severe your injuries are, your current financial losses, and the pain, suffering and losses you're likely to have in the future.
What we can say at this stage is given our level of specialism in this field, we'll ensure you get the absolute maximum amount of medical negligence compensation you deserve.