Contact us
Our Sheffield solicitors are here to help
Slater and Gordon's award-winning and high ranking solicitors in Sheffield offer specialist and affordable legal services. Our office is located in the city centre, just round the corner from City Hall. We aim to provide all our clients with tailored legal advice to help them with their needs in the Sheffield area.
I cannot recommend Slater and Gordon enough, throughout the entire period of the case, all the staff have been both very professional, and supportive.

Mr Q (medical negligence client)
I just wanted to say thank you so much for everything Slater and Gordon have done to fight this case for us. I appreciate it has involved a lot of people. Please can you also thank the expert witnesses who have provided their expertise and help.

Mr and Mrs H (medical negligence client)
Your local office
Our Sheffield office is based in the Cubo Building, at 38 Carver Street, Sheffield, S1 4FS.
Our Sheffield office can support you with medical negligence, personal injury, industrial disease or serious injury claims.
Our team have extensive experience and numerous professional accreditations, giving you peace of mind knowing we can support your claim effectively.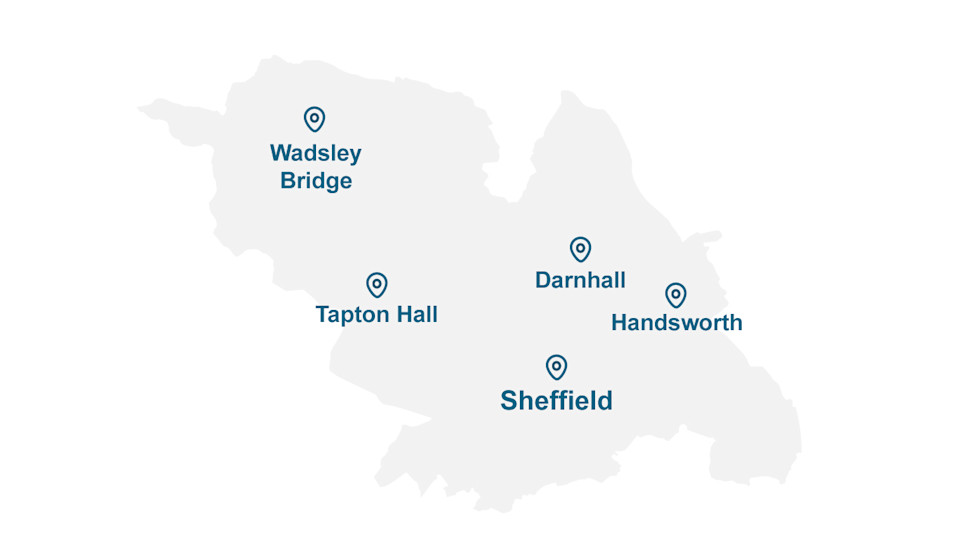 Why choose us?
Slater and Gordon is one of the UK's most reputable law firms, and we pride ourselves in giving the best possible service to our clients. Our solicitors are highly ranked and sought after, and we also work with dedicated medical staff to help get the best outcome for your case. This includes:
Midwives and nurses – who assist in cases of medical negligence, to help determine negligence care, and will explain what went wrong in the process, and what should have happened instead.
Medical experts – who can help you determine future care needs and any treatment you may need due to you injury.
When seeking legal advice, we know that the uncertainty over costs can be off putting. That's why we are transparent about our fees from the start. We also operate on a No Win No Fee basis on the majority of our personal injury and medical negligence claims, and we will always be transparent about the process.
Regulated by the Solicitors Regulation Authority
Slater and Gordon Lawyers is one of the UK's largest and best-known law firms. We are regulated by the Solicitor's Regulation Authority (SRA), which shows that our process meet their high standards and we are compliant with their rules, which will give extra peace of mind.
Highly ranked in independent legal directories
Over the years our teams and individual solicitors have been recognised by several independent legal bodies, including Chambers and Legal 500.
Head of serious injury north, Matthew Tomlinson has been ranked as a Band 1 leader, by Chambers, with the most recent edition saying: "Matthew Tomlinson regularly handles complex, multi-track personal injury claims regarding workplace and military accidents. These include spinal and brain injuries, amputations and fatalities."
Matthew has also a recommended lawyer, in the Legal 500, for the past several years.
Jodie Cook, senior associate in the medical negligence team, has also been recognised by the Legal 500, with the 2022 edition saying: "Her analysis, attention to detail and initiative have been absolutely first rate. "
Slater and Gordon is also accredited by The Law Society's programme, Lexcel, which shows that we are compliant with their quality standards for client cases, practice management and legal compliance.
Awards are amazing, but our clients are what really matters.
Receiving awards and accolades is always an honour, but what matters the most to us, is helping our clients. In all our cases we aim to achieve the best possible outcome, no matter the complexity of the case, we do our best to make the process as straight forward, as we can for our clients.
Our work in the Sheffield area
Seven figure settlement for our client who lost his limb in a workplace accident
Our client suffered from a lower leg amputation after a catastrophic accident at work. Read more about his story here, and how our experts helped him to achieve a significant settlement.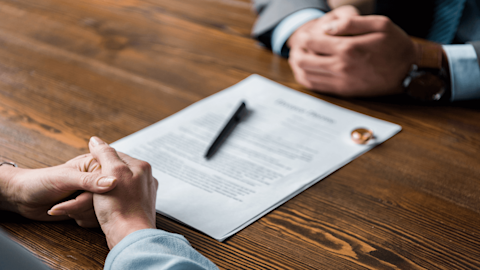 Retired police officer settles claim after suffering PTSD
Our expert personal injury lawyers acted for a retired officer to achieve a significant financial settlement after he suffers from PTSD from the job.