Medical Negligence
Emma Doughty
Head of Medical Negligence - London
I am very proud of the work I do – seeing my clients and their families achieving justice and getting the help they need is like no other reward.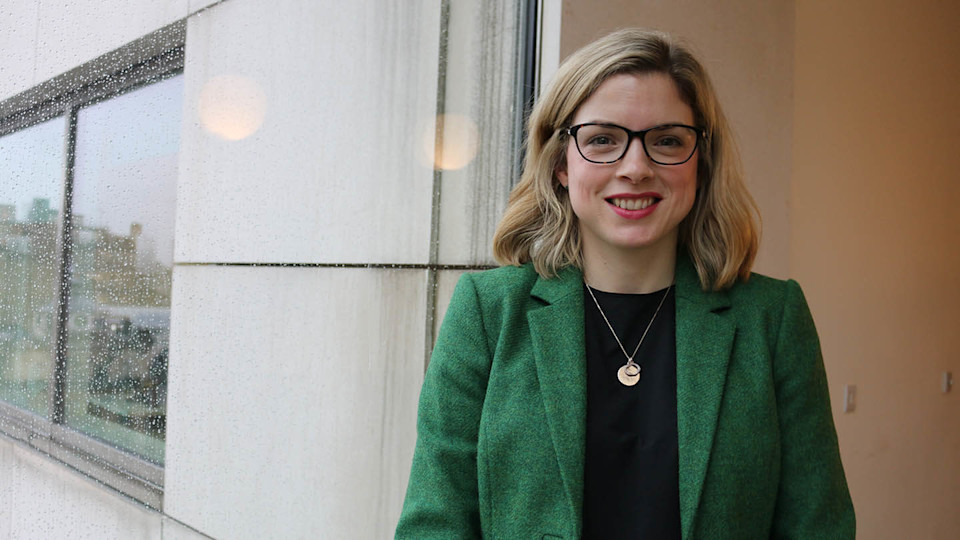 Get to know Emma
I began my legal career in 2008 and joined Slater and Gordon's medical negligence team in London in 2013. I am an experienced litigation lawyer specialising in medical negligence claims. I'm also a skilled solicitor-advocate, having carried out extensive training and been awarded the Higher Rights of Audience qualification by the Law Society.
During my career I've dealt with a wide variety of complex and high value claims. These have included securing compensation for clients who have suffered as the result of delays in diagnosis of cancer and other illnesses, amputations and injuries during birth and during labour.
Career highlights
One of my career highlights was being the lead solicitor running the Paterson litigation. On 13 September 2017, my team and I successfully negotiated settlement of a £37 million global landmark settlement which encompassed over 750 claims and made provision for recovery of compensation for hundreds more claimants.
The settlement allowed hundreds of claimants to finally receive compensation for their injuries. Mr Paterson's patients treated in the NHS have long since been compensated and I was instrumental in ensuring that private patients also achieved justice and for bringing the issue of private sector regulation and patient safety to the forefront of media attention.
Recognition
I have two Law Society accreditations in the practice of Clinical Negligence and Litigation General (Higher Rights of Audience – Civil). I am also accredited as a Senior Litigator for the Association of Personal Injury Lawyers (APIL).
In 2018, I was awarded 'Outstanding Achievement of the Year' at the Personal Injury Awards as well as being shortlisted for 'Clinical Negligence Lawyer of the year' and for 'Outstanding case of the year'.
Since 2017, I've been consistently ranked as a 'Leading Individual' in the independent legal guide, the Legal 500. The 2022 edition states: " Emma Doughty as head of clinical negligence does a brilliant job and is an excellent solicitor." "Emma Doughty is hardworking, committed and gets great results. She really cares for her clients and goes the extra mile. Clients love her."
Independent legal guide, Chambers and Partners, has also ranked me as a band 4 lawyer in the 2022 guide, stating: "Emma Doughty is particularly active in claims involving delays in diagnosis and treatment leading to amputation, with further strength in birth and labour injury matters. She also has notable experience of group litigation proceedings concerning unnecessary surgery.
"She has a brilliant manner and goes the extra mile for her clients." "She is an excellent legal representative. She skilfully balances a professional and personable approach."
The extra mile
I've appeared in the media on multiple occasions, including BBC Breakfast, BBC News, Five and ITN discussing the Paterson settlement and was quoted in The Telegraph and The Independent.
This year, I have also appeared on TV, radio and been quoted in various papers including The Sun and The Birmingham Mail regarding the shoulder surgeon under investigation at Spire Solihull in January 2020, the publication of the Paterson Inquiry in February 2020 and in relation to the Chester nurse who was charged with murder in November 2020.
Contact Emma
Office: London
We would like to say a big thank you to you personally for doing everything possible to get justice for our son. We feel very privileged to have you on our side and fighting for him, and for us. We appreciate his case is quite a complex one, but you haven't given up on us and you've been in our corner all the way. We're so grateful to you all for everything you've done and are continuing to do. Client testimonial (for Emma Doughty)
You ensured that we knew everything that was needed and listened to any fears or concerns we had so. I feel you were not just professional but caring, supportive and felt like a friend. Client testimonial (for Emma Doughty)
Emma balances a professional and personable approach, which has helped us to build and experience a positive working relationship. She has applied herself tirelessly. We feel incredibly lucky to have such fantastic representation and experience on our side. Client testimonial (for Emma Doughty)