Industrial disease
Madelene Holdsworth
Senior Practice Director - Specialist Personal Injury
I'm passionate about my role and lead my teams by example – leading from the front and setting very high standards of running specialist injury cases the right way to get the very best results for our clients.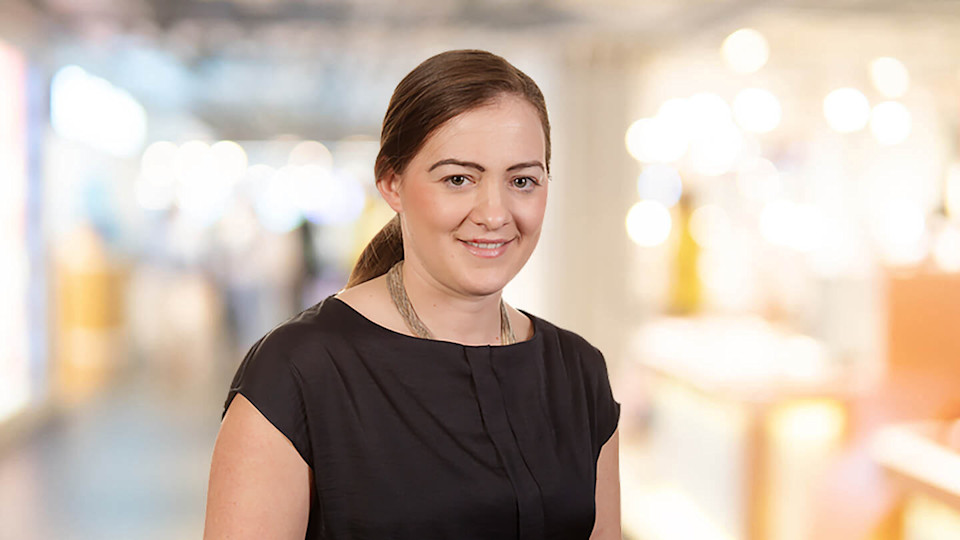 Get to know Madelene
I've been with the firm since commencing my training contract in 2005 (then Pannone LLP). I qualified as a solicitor in 2007 and became a principal lawyer in 2016.
I'm currently the senior practice director for the national specialist injury practice and also run a caseload of industrial disease and military specialist claims, in particular claims for asbestos related diseases. I'm based in Manchester but work across the UK.
My specific areas of expertise are claims for asbestos victims, claims for occupational asthma, work related stress, dermatitis, chemical poisoning cases and noise induced hearing loss cases, particularly on behalf of Armed Forces personnel. I also have experience in complex accident at work cases and catastrophic military cases.
Additionally, I have a highly specialised and unique expertise in carbon monoxide poisoning claims and am one of the UK's foremost legal experts in this area, being involved in several high-profile carbon monoxide poisoning claims and speaking at the House of Lords on this topic previously.
I've been described by my clients as "tenacious, practical and very dogged". I thrive on litigating difficult cases, am not afraid of running them and can explain tricky legal arguments to clients and colleagues in a clear, concise way.
Career highlights
I've been successful in pursuing several notoriously difficult environmental (public liability) asbestos related mesothelioma claims relating to a fire at the Ministry of Defence base in Donnington, Shropshire in 1983. The first claim was for a lady who was exposed to asbestos for very short periods of time in the aftermath of the fire due to the roof of the building, which was made from asbestos, catching fire.
Medical causation in respect of mesothelioma for such transient exposure to asbestos was enormously difficult and meticulous evidence gathering on my part relating to eye witnesses to the fire's aftermath, proved to be fundamental. I was subsequently instructed on a second case for mesothelioma as a result of exposure to asbestos in the aftermath of the Donnington fire and was able to successfully conclude that claim also.
Another case highlight was a case I successfully pursued recently in respect of a complex low level carbon monoxide claim for nine clients, which involved complex arguments relating to engineering evidence, the Occupiers Liability Act, Cavalier v Pope and the difficulties in proving medical causation in low level chronic CO exposure cases.
I was also recently successful at a limitation only trial on a Section 33 argument for a police officer who is suffering from severe noise induced hearing loss and tinnitus as a result of wearing a radio headset during the course of his duties as a police officer.
Another case I recently concluded was a public liability claim for a member of the Armed Forces for £2.5 million.
Recognition
I'm accredited by the Association of Personal Injury Lawyers (APIL) as a Senior Litigator, an Asbestos Specialist and an Occupational Disease Specialist.
I've regularly been recognised in independent legal guide, the Legal 500, which has included comments such as "National head of industrial disease, Madelene Holdsworth is experienced and particularly tenacious in pursuit of cases, with a keen eye for detail" and "Madelene Holdsworth has great knowledge of the area and will go the extra mile for clients. She leads her team brilliantly."
In my early career, I was highly commended as Junior Lawyer of the Year in the Law Society Excellence Awards 2011. I was also a finalist in the category of "Lawyer of the Year" at the national Modern Law Awards 2020.
The extra mile
I'm a member of the Law Society and a member the Association of Personal Injury Lawyers (APIL).
I regularly take part in fundraising activities for asbestos support groups across the country.
Contact Madelene
Office: Manchester
Madelene Holdsworth was exceptional and a credit to the firm. I would have no hesitation in recommending her to prospective clients. Client testimonial (for Madelene Holdsworth)
Madelene reassured, helped and kept me up to date with all aspects of the case. Madelene was courteous and handled my extremely difficult case with such professionalism that I can't recommended Slater and Gordon, and Madelene enough. Client testimonial (for Madelene Holdsworth)
Madelene was always positive but completely open and honest in her advice and any suggested course of action. Many times during the process I felt it a struggle to keep things going but Madelene's passion, understanding, empathy and 'never give in' attitude kept things moving forward. Client testimonial (for Madelene Holdsworth)