Personal Injury
Richard Gaffney
Principal Lawyer
Every day I get to do something I am passionate about and hopefully to make a difference to people at a time when their lives have been turned upside down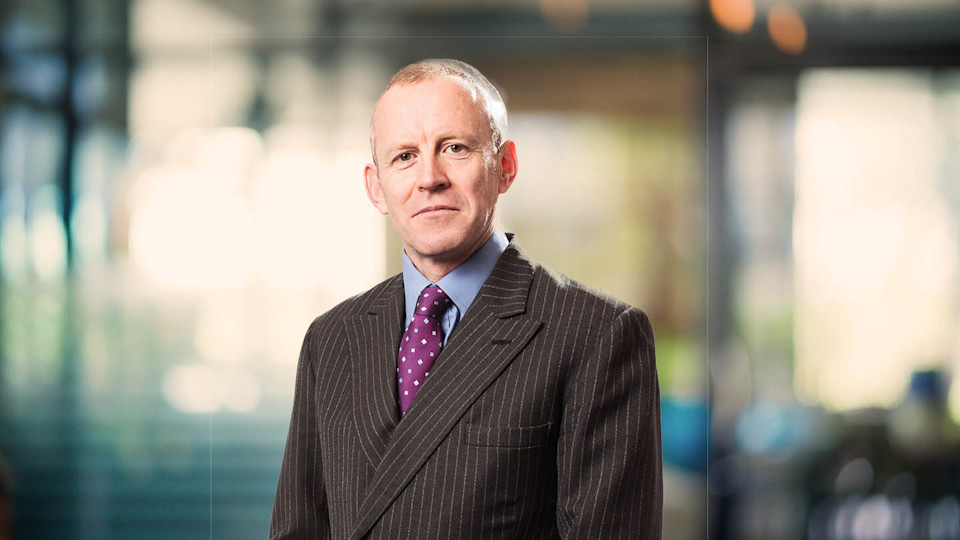 Get to know Richard
I've been practising law since 1998 and specialise in serious and catastrophic injury claims involving victims with traumatic brain injuries (often involving significant capacity issues), fatal accident claims and cases involving amputation. I often recover sums in excess of seven figures either by way of lump sum or periodical payments.
I have a niche interest in those who've suffered serious injuries as a result of road traffic accidents, including cycling accidents, and have extensive experience in claims involving traumatic brain injury, amputations and multiple orthopaedic injuries.
Prior to training to be a solicitor, I spent 10 years in the armed forces so I have a particular understanding of the complexities when dealing with military accident claims. I am also a keen cyclist and a member of Cycling UK and a regular contributor to Cycle Magazine and enjoy dealing with the cycling fraternity.
Career highlights
It's difficult to pick out particular highlights as I take great pleasure in every successful outcome. However, I have taken a number of cases to the Court of Appeal where liability has been contentious and come away with a hard-fought victory.
Recognition
I've been highly recommended in independent legal guides, Chambers and Partners and Legal 500 for many years. The most recent, 2022, edition of the Legal 500 regards me as a 'Leading Individual' and states: "Richard Gaffney is experienced and is a joy to work with because the case is always in such spotless condition. He has excellent client care skills. It is not easy managing the expectations of a young serious head injury survivor and he manages the client and the family with consummate skill". It also states: "Richard Gaffney is excellent and I would highly recommend him to others. The administrative staff who support him are also extremely professional and friendly."
The 2022 edition of Chambers and Partners ranks me highly as a Band 2 lawyer and states: "Richard Gaffney regularly advises on catastrophic injury cases, as well as those involving amputations and brain injuries. Richard Gaffney is a very competent and thorough lawyer."
The extra mile
I am active within Slater and Gordon in lobbying for the interests of cyclists and cycling accident victims and have published several articles on our website as well as guest authored articles for cycling organisations including Cycling UK.
I am a member of the Association of Consumer Support Organisations and a member of the All Party Parliamentary Group for Cycling and Walking.
I'm also a member of the Association of Personal Injury Lawyers (APIL).
Contact Richard
Office: Cambridge
Richard Gaffney is adept at handling catastrophic injury cases, including those related to amputations and brain injuries. An interviewee praises him as "highly professional, knowledgeable and caring. Testimonial from Chambers and Partners (for Richard Gaffney)
I felt that I was extremely well advised and represented throughout the process. Richard was a charming, knowledgeable and calming influence, and I always knew that I was in a very safe pair of hands. I would highly recommend his services without any hesitation. Client testimonial (for Richard Gaffney)
We would like to thank you for your expertise, guidance and personal care. We shall not miss the stress involved in reaching this settlement but we will miss the regular friendly interactions! We are very grateful to you. Client testimonial (for Richard Gaffney)