Get home safe: Could you improve your driving practices?
A guide to insurance and road traffic accident claims
Motor insurance can be a legal minefield so we've put together a guide to help you with all the complex terminology and options that you might encounter along the way.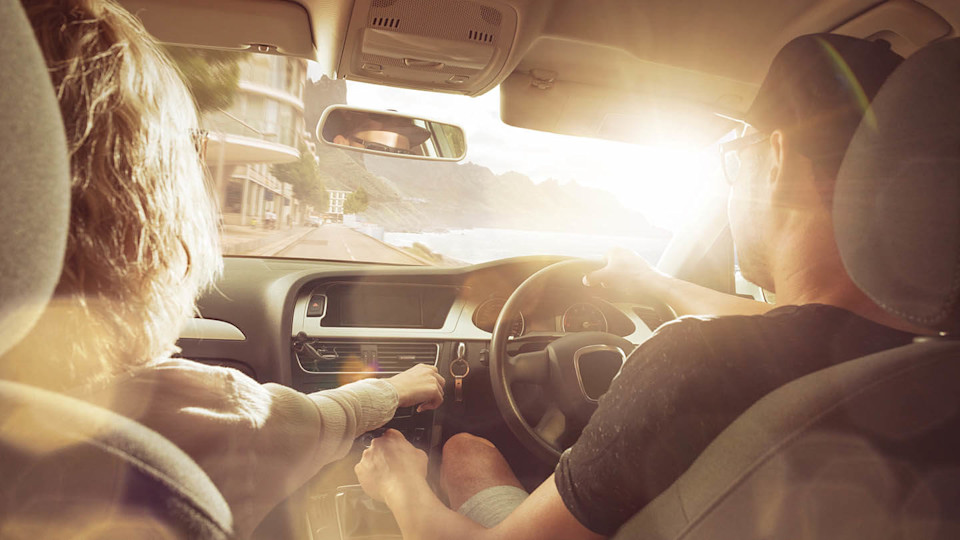 No Win No Fee road traffic accident experts
Slater and Gordon is one of the UK's leading law firms in road traffic accident claims. We'll provide you with the best possible legal representation and help you get the compensation you deserve. Talk to us now on freephone 0330 107 6518 or contact us online to speak to one of our specialists today.
Speak to a member of our personal injury team today
Contact us
What motor insurance policies are available?
All vehicles need to have valid insurance when in use on the roads. There are three main types of motor insurance policies which you can purchase.
Third Party Cover:

The minimum level of insurance that's required by law in the UK is Third Party insurance. In basic terms, if you were to blame for the accident, this policy only covers damage to property or compensation for any injuries sustained by third parties (i.e. other road users who were involved in the accident). It wouldn't cover the cost of repairs to your vehicle or the cost of a replacement vehicle if it was beyond repair.

Third Party, Fire and Theft Cover:

This cover works the same way as the Third Party Cover as it doesn't cover the cost of any repair to your vehicle. However, it adds an additional cover for your vehicle, meaning if it was damaged by fire or stolen, you could make a claim on your policy.

Fully Comprehensive Cover:

This is the highest level of insurance available in the UK. It covers everything included in Third Party, Fire and Theft insurance cover but additionally covers any damage to your vehicle caused by an accident that was your fault, medical expenses and accidental damage and damage or theft of contents in the vehicle
If you use your vehicle for work purposes or carry paying passengers, you may need additional insurance. You should always speak to an insurance broker to ensure you have the right policies in place as if you have an accident and don't have the right cover, your claim may be invalid.
What is an insurance policy excess?
Most insurance policies have an "excess" which is an amount of the claim which you're responsible for. For example, if you make a claim for the repair of your vehicle, which the garage has confirmed will cost £4,000 and you have an excess of £200, you will have to make a payment for the first £200 of the claim and the insurance company will pay the additional £3,800.
In most cases, you will choose the amount of excess you pay when you initially take out your policy. In general, the higher the excess you agree to be responsible for, the lower the cost of the insurance premium.
Is there criteria that must be met when making a claim on an insurance policy?
Policies usually have different criteria which must be met, for example, it may state that you must make a claim within a specific time frame. It's therefore important that you read your insurance policy carefully.
It's a condition with most policies however, that you cooperate with them at all times. Failure to cooperate with them may result in a breach of your policy.
It's important that you remain at the scene when you've had an accident and exchange details with the other parties involved in the accident. If you don't exchange details at the scene, you must ensure you attend a police station to report the accident and provide your details within 24 hours following the accident.
What will happen if you don't exchange your details?
If you don't exchange details at the scene or report the accident and provide your details to the police within 24 hours, you're at risk of being charged with failing to stop after the accident or failing to report an accident, both of which are offences.
When exchanging details, what information should you record?
If you're medically able, you should record the following information:
The name, address and contact details of the other party
The other party's insurance details (where they have them) such as name of insurance providers and insurance policy number
The make, model and registration number of the other vehicle
The date and time of the accident
The exact location of the accident
Details of any damage to either vehicle
Details of any injuries to either party
The name and contact details of any witnesses
The name and number of the police officer (if one attended the scene)
If you're able to take photographs of the accident location and damage to any of the vehicles, these may also assist. Click here for more information.
When do you report the accident to your insurance company?
You must notify your insurance company as soon as possible after the accident takes place regardless of whether you're notifying them for information purposes or whether you intend to make a claim as the other driver may intend to make a claim against you.
Contact our experts
If you've been involved in a road traffic accident, you can get in contact with one of road traffic accident solicitors, who can help you through the claims process. The majority of our road traffic claims we work on are on a No Win No Fee basis.
Our personal injury solicitors have been recognised for their by several independent legal bodies including Legal 500 and Chambers, this includes:
Crystal Eaton who Legal 500 recognises as 'Rising Star' for her work on road traffic accident cases
Matthew Tomlinson who Chambers recognises as a Band 1 lawyer in his field
Meet the personal injury experts
Meet our specialist personal injury team, many of which are considered 'Leaders in their field' with a significant amount of expertise.
---
Jack's story
Jack was left paralyzed from the chest down after he was involved in a hit and run collision. Slater and Gordon lawyers not only helped him recover compensation but also helped to get his life back on track.
Really helpful and always on the other side of the phone if needed. Quick and easy service.

Ashley
Excellent communication, in constant contact with the latest info regarding your case.

David
Everything is moving along quickly and smoothly. Good professional service I'm glad I chose Slater and Gordon.

Kenny Jackson