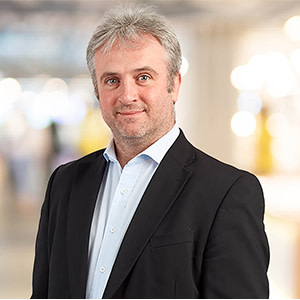 John Browne
Head of Industrial Disease – Wales and South West
I am immensely proud to work with a team of extremely talented, passionate and exceptional individuals who work together with synergy to accomplish the very best outcomes for real people who have suffered as the result of the negligence of organisations.
Get to know John
I qualified as a solicitor in 1997 and am a senior personal injury lawyer at our Cardiff office.
I have worked tirelessly for claimants in all areas of industrial disease.
I have a specific interest and expertise in representing those who've suffered from asbestos related illnesses, mesothelioma, asbestos related lung cancer, asbestosis and pleural thickening.
I have developed a practise in work related cancer claims and respiratory claims arising from chemical and mineral exposures.
I am honoured to work closely with charities who offer support and advice to victims of asbestos disease and their families. I am also gratified to represent a number trade unions and their members.
I am proud to say that I am a trade union member and shop steward.
I would like to thank John Browne and team at Slater and Gordon for the assistance given to me and my family. John has shown a great deal of understanding, sensitivity and professionalism and has provided valuable support during a very difficult and stressful time. I have had excellent service and I am very grateful for his help and guidance.

Client testimonial (for John Browne)
Both solicitors I dealt with treated my case, I felt, in a helpful friendly and professional manner. They guided us through the complexities of the case, giving the appropriate advice and contacting the relevant professional people needed for my case requirements.

Client testimonial (for John Browne)
I would highly recommend Slater and Gordon Lawyers and especially John Browne. My Dad become ill with mesothelioma in 2020 and sadly died in September 2020. John took over Dads claim and called to gather any information he could regarding our claim against my dad's ex employers. He was generous with his time and was always at the end of a phone. This case was a complicated one and John dealt with the various problems with speed and efficiency, explaining everything to me in detail. I shall always remember his kindness and empathy and the way he guided me through that terrible time with such compassion resulting in a substantial settlement for my Mum. Just want to say a big thank you to all of you for all your hard work over the last 3 years. It's been a long road but at least we have some justice for my Dad. No money will ever compensate for my dad I so wish he was still here with us. Thank you again.

Client testimonial (for John Browne)
Career highlights
Career highlights include successfully running group and class actions to the Court of Appeal and to the Supreme Court of England and Wales.
I've also brought specific and novel points of law to the High Court and Supreme Court Judiciary for consideration.
My honest and candid view is that the highlight of my working career is being able to represent and help individuals and their families through difficult and straitened times and to achieve the very best outcome while working as part of some magnificent teams.
Recognition
Find out more from our experts