Industrial disease
Edmund Young
Principal Lawyer
The work I do as an industrial disease lawyer is challenging but at the same time rewarding to know that I can make a huge difference to the lives of others, not just in securing financial security but also funding for future medical treatment for those much in need.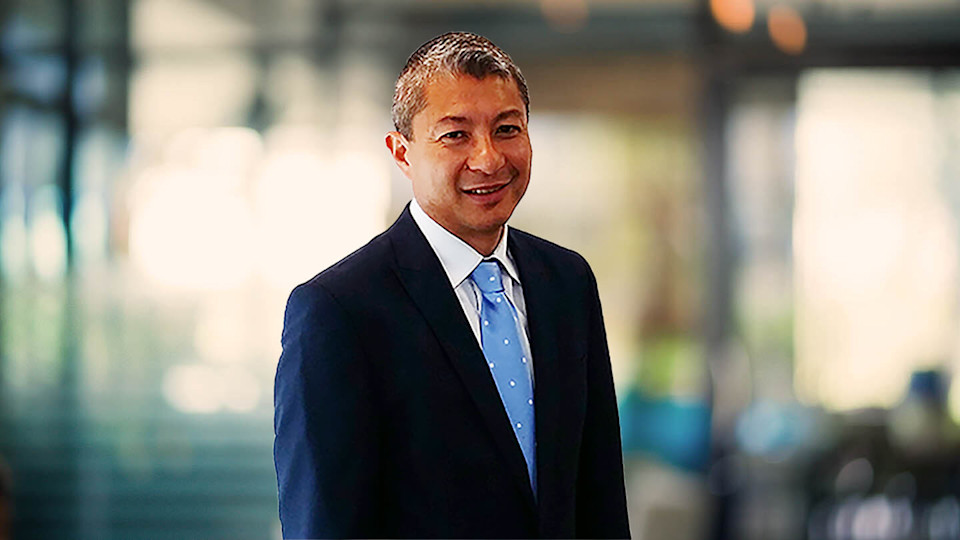 Get to know Edmund
I have over 30 years' experience in personal injury and industrial disease law having begun my career as a trainee solicitor in 1989 and qualifying as a solicitor in 1991. I am a principal lawyer and head up the industrial disease team in London.
I am an expert in handling all types of industrial disease work but my specific area of expertise lies within asbestos related illness. I have a caring, and supportive approach to all of my clients and will do my utmost best to achieve justice and a fair outcome for my clients and injured victims.
I have vast experience in managing high value and complex cases and securing significant interim payments to cover the cost of immunotherapy treatment for clients suffering from mesothelioma. This is cutting edge treatment for this type of lung cancer and I have recently obtained an indemnity to pay for such future treatment from a local authority on an indefinite basis. I am known for my excellence in client care and always strive to achieve the best outcomes for my clients.
I have acted for many union clients and secured substantial damages on their behalf. I have also acted for former dockers, boilerman, engineers, laggers, pipefitters, plumbers, former teachers/pupils and electricians and have brought successful claims against public landlords, hospitals, ship builders, the former CEGB, power stations, BT, and the MOD in respect of asbestos exposure.
Career Highlights
I have had many highlights during my extensive career, one of which was a high value and complex cases involving an asbestos in schools claim for a former pupil which I settled for £1.4m after launching a witness appeal. Another was a mesothelioma claim on behalf of a former police officer which I settled for just under £1m.
I was also able to help a former teacher who was unfortunately diagnosed with mesothelioma after acquiring it from the school he worked at, gain compensation of £245,000.
Additionally, I was also the conducting solicitor in the case of White-v-ESAB which challenged the then method for calculating future losses in a fatal mesothelioma case and proposed an alternative approach. That alternative method for calculating future losses has since been adopted by the Supreme Court.
Recognition
I'm accredited by the Association of Personal Injury Lawyers (APIL) as an Occupational and Asbestos Disease Specialist.
I've been described in the legal 500 2022 edition as "very professional and knowledgeable."
The extra mile
I'm a staunch supporter of asbestos led campaigns such as Asbestos in Schools and the HSE Hidden Killer campaign. I've actively engaged in charity fundraising events and act for the patients of a renowned asbestos victims support group.
I'm also a member of the Law Society and a member of the Association of Personal Injury Lawyers (APIL) as well as an accredited APIL Assessor.
Contact Edmund
Office: London
Myself and my dad have been working with Edmund and Nikol at Slater and Gordon London since December 2020, after my dad was diagnosed with pleural mesothelioma. It has been a very steep learning curve and an emotional time. At every step along the way, we have felt supported, informed and cared for in a truly professional, respectful, polite and exemplary manner. Every email was answered thoroughly and promptly. Every video meeting started promptly, with thoughtful allowances made for a rapidly deteriorating old man. Nothing has ever been too much trouble and they respected the fact that time was of the essence and not on my dad's side. A settlement has now been made, which my dad is delighted with. This could not have been without the thoroughness and attention to detail from Edmund and Nikol. We will forever be grateful and highly recommend their services to any future potential clients. Client testimonial (for Edmund Young)
The service you have provided has been first class, your attention to my case has been of great comfort to me, can I say in difficult times. I will have no hesitation in recommending you and your company to anybody that needs a competent, caring, diligent solicitors to act for them in all manner of claims. You have made this journey seem easy, and for that I thank you." Client testimonial (for Edmund Young)
We have been very pleased with your excellent service. From start to finish, you have handled the case superbly. I go forward knowing the settlement has taken the financial worry from my treatment. We both thank you very much indeed and will not hesitate to recommend you and your company to friends and family should they need likewise assistance. Client testimonial (for Edmund Young)
My oncologist provided me with a list of suitable solicitors and I chose Slater and Gordon. Time would show I made an excellent choice. From my first contact with Edmund, through to the successful conclusion of my claim, his and his team's performance was excellent. I received compensation far in excess of anything I had anticipated but of a level that they fought for me. I cannot speak more highly of them. Client testimonial (for Edmund Young)