Medical Negligence
Laura Preston
Principal Lawyer
I'm passionate about helping people who've been injured following medical treatment. They are so vulnerable when they seek my help, having been let down by those they trusted most. I've been described as "fearless" in my pursuit of the best possible outcome for my clients.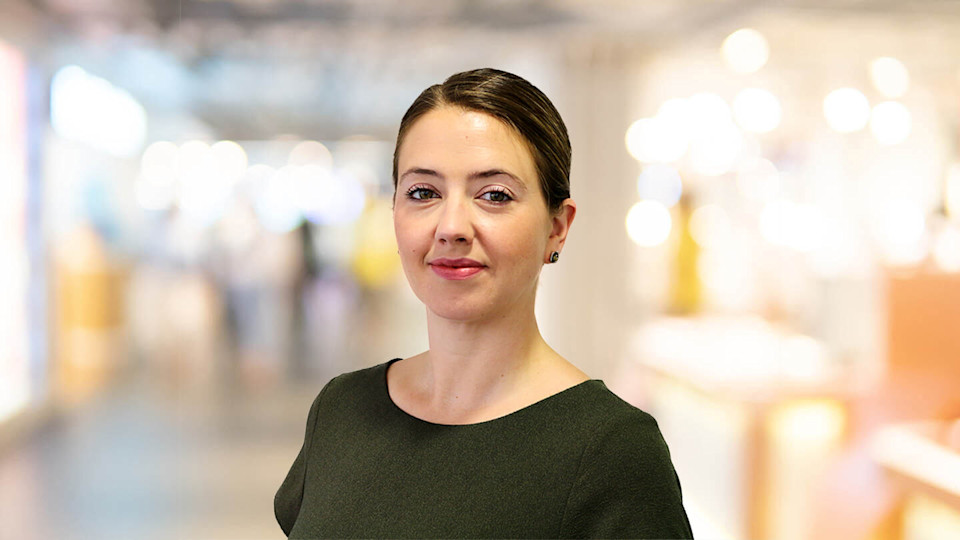 Get to know Laura
I'm a principal lawyer (partner) and team leader in Slater and Gordon's medical negligence department in London. There are seven members to my team, and I'm responsible for their supervision and training in addition to running my own caseload. I also assist the head of department as a deputy and help with strategy, operational planning and growth.
I specialise in cases involving all aspects of medical negligence, including birth injuries for mother and baby (Cerebral Palsy, Group B Strep, Erbs' Palsy, vaginal tears), spinal injury, surgical injury, orthopaedic injury, missed or delayed diagnosis, failure to treat and fatal accident cases including inquests. I represent injured patients and their families and have focused solely on this practice area since 2008.
I'm regularly asked to comment as a medical negligence expert for the media on high profile cases I'm working on.
Career highlights
During my career, I've worked on two large group litigation cases concerning medical negligence: the Fetal Anti-convulsant Litigation and most recently as deputy lead solicitor on the ground-breaking and successful litigation against negligent breast surgeon, Mr Ian Paterson, which settled for £37 million. The settlement was approved by the Court, allowing hundreds of claimants (treated privately by Mr Paterson) to receive compensation. This case has brought the issue of private sector regulation and patient safety to the forefront of legal debate, media investigation and reporting and a full public inquiry is being undertaken by the Government as a result.
A selection of the complex medical negligence cases that I've ran and successfully settled are as follows:
Liability settlement achieved in favour of a child who was profoundly injured following a delay in diagnosis of meningitis as a newborn baby. His mother had a history of Group B Strep. Full settlement being quantified.
£5 million recovered for a woman who was paralysed in childbirth
£2.5 million recovered for a woman who was brain injured following knee surgery
£1.5 million recovered for a diabetic bilateral amputee.
£870,000 recovered for a widower and his son after the death of Mrs L, a Jehovah's witness who died owing to an avoidable haemorrhage during childbirth.
£450,000 recovered for a woman who suffered a delay in diagnosis of anal cancer.
£225,000 recovered for a man who underwent five negligent knee operations.
£150,000 recovered for a woman who suffered a delay in diagnosis of cervical cancer which resulted in her becoming infertile.
Multiple recoveries for parents who have lost babies following negligently managed labour; recoveries ranged between £20,000-£160,000.
£70,000 recovered for a woman who suffered a delay in diagnosis of bowel cancer.
£120,000 recovered for a man who underwent negligent shoulder surgery.
Recognition
I'm accredited by the Association of Personal Injury Lawyers (APIL) as a Senior Litigator and a member of AvMA (Action against Medical Accidents). I've been recognised for several years in the independent legal guide, the Legal 500. It currently recommends me as a 'Key Lawyer' and has previously categorised me as a "Rising Star" and "Recommended Lawyer" and the 2022 edition states: "Laura Preston really went all out to make sure I was happy with everything and always reassured any worries I had. I cannot stress enough how much of an asset she is to this firm. After 5 years of working with her she has became more than our solicitor, she has always put our needs first and listened and understood every concern."
I am also a member of the Group B Strep Support legal panel.
Additionally, the Paterson team, which I was deputy of, won Team of the Year at the Adroit Excellence Awards 2018. It was also nominated for Outstanding Case of The Year and Medical Negligence Team of the Year at the Proclaim Legal Awards 2018.
Earlier in my career I won Trainee Solicitor of the Year at the Yorkshire Lawyer Awards 2010.
The extra mile
I've forged a close working relationship with the Spinal Injuries Association (SIA) and was invited to present their lifetime achievement award at the annual SIA awards ceremony in Summer 2018. I'm also responsible for co-ordinating our department's significant charitable work. We fundraise for and work with a wide range of charities who assist injured patients and those living with disabilities.
I frequently provide media commentary (radio and TV in the local and national press) on medical negligence issues and have had several of my own cases reported in the media: gaining television, radio, social media and newspaper coverage for my clients and raising awareness in the public domain.
I'm a contributing editor to the APIL: Clinical Negligence Guide 3rd Edition, 2018 (Chapter 19).
Contact Laura
Office: London
Our solicitor Laura Preston was fantastic and extremely professional. She made a heart-breaking and traumatic case much easier as she approached it using honesty and empathy as well as hard work and dedication. She was very thorough and always responded to our questions in detail and in a timely manner. I was able to talk with her very openly as I would a friend and this helped me tremendously. She is a top quality person to be working for you and I highly recommend. Client testimonial (for Laura Preston)
She was very conscientious and honest. Using her skills and vast experience she represented my interests very well. She updated me regularly on the progress of my matter for which I am very grateful to her. Client testimonial (for Laura Preston)
I just want to say a massive thank you, I know this is your job but I really feel like I couldn't have picked a better person to fight this with. I really hope you know what an asset you are to slater and Gordon! People like you are very hard to come by. Client testimonial (for Laura Preston)