Employment law
Employment law FAQs
Employment law is there to protect your rights and livelihood. If you have questions about your employment contract, you may well find the answers in our handy FAQ section.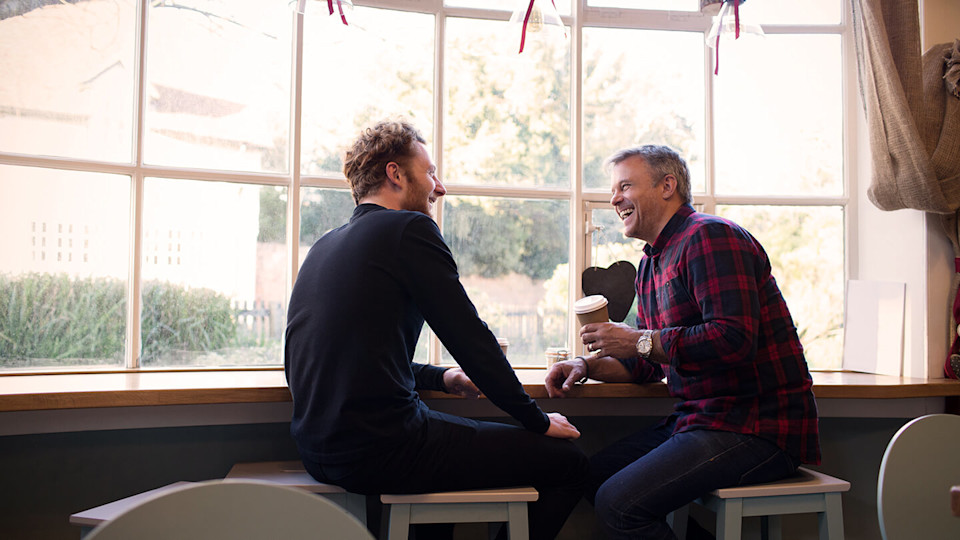 Employment law solicitors
Slater and Gordon's experienced solicitors are happy to answer your questions on all aspects of employment law. Call us on 0330 041 5869 or contact us and we'll call you.
Questions about employment law?
The law protects the rights of every UK citizen, and our experienced employment law solicitors are here to act on your behalf whenever your rights aren't being respected. If you're experiencing any employment issues – from workplace discrimination to contractual issues, and from parental rights to pay disputes – you can contact us without obligation for expert help. Call us on 0330 041 5869 or contact us and we'll call you.
Or, if you want immediate answers, feel free to browse our employment law FAQs below.
Why have I been selected for redundancy?
Unfortunately, if roles within your company will no longer exist, perhaps because of a downturn in profitability, it's legal for the company to make redundancies. However, employees being made redundant must be selected fairly on largely objective criteria such as, performance or disciplinary records. It's unlawful for you to be selected for redundancy based on discrimination on the grounds of: age, disability, gender reassignment, marriage and civil partnership, pregnancy and maternity, race, religion and belief, sex and sexual orientation.
Can I make a claim for unfair dismissal?
Most people can make a claim for unfair dismissal as long as they've been in continuous employment for at least two years. The main exception to this rule is where you believe you're being discriminated against because of your age, disability, gender reassignment, marriage and civil partnership, pregnancy and maternity, race, religion and belief, sex or sexual orientation or you've been selected for being a whistleblower. Under the terms of the Equality Act 2010, you can claim unfair dismissal on the grounds of discrimination at any stage of your employment.
Can I be made redundant while I'm pregnant?
You cannot be made redundant because you are pregnant If this happened, you would be able to make a discrimination claim under the Equality Act 2010. However, if other redundancies were being made and you were selected for reasons other than pregnancy or maternity, you could still be made redundant.
My contract doesn't talk about maternity leave. Should I be worried?
No, there's no need to worry. That's because maternity leave and maternity pay, is a statutory right for everyone. As long as you've been with your employer for at least 26 weeks prior to giving them 15 weeks' notice, you're legally entitled to take maternity leave and receive maternity pay.
My employer is breaking the law. What should I do?
In cases like this, you should seek legal advice before doing anything. It's quite acceptable to become a whistleblower, but you need advice to make sure you do so without risking your own reputation and career.
My new contract includes a 'non-compete'. Should I sign it?
Non-competes, also known as restrictive covenants aren't always legally enforceable. It's always worth getting a solicitor to review an employment contract before you sign, just to make sure that its terms are reasonable and that it reflects what you think has been agreed regarding other things like salary and bonuses.
I've been unfairly dismissed. How much compensation could I get?
Compensation claims for unfair dismissal are broken into two parts: Basic and Compensatory awards. The basic part reflects a statutory redundancy payment, based on age, weekly salary and length of service; this is currently capped at £19,290. The Compensatory award is calculated based on the earnings you will lose as a result of unfair dismissal; this is capped at £105,707. However, you could receive a higher compensatory award if it was proven that your dismissal was discriminatory.
I've been turned down for flexible working. Is this fair?
Every employee with 26 weeks of service has a right to request flexible working, and every employer must give that request reasonable consideration and a decision within three months, unless otherwise agreed with you. There may be valid reasons why your employer thinks that flexible working isn't going to work, but you do have rights of appeal if you disagree with them.
I would 100% recommend Slater and Gordon if you need any help in employment law. They offer an incredible service.

H L (employment case)
The Manchester Office has been very professional, helpful and prompt when dealing with a settlement agreement regarding my voluntary redundancy. I would have no hesitation in recommending Slater and Gordon for any employment law issue.

D M (employment case)
I am very happy with the service provided which was professional, quick and efficient. I would certainly recommend Slater and Gordon Lawyers should any chance arise. Huge thank you!

V K (employment case)