Employment law
Paternity discrimination solicitors
If you and your wife or partner are expecting, or have just had a baby, you have a number of paternity rights at work. This brief guide looks at your rights and what to do about Paternity discrimination.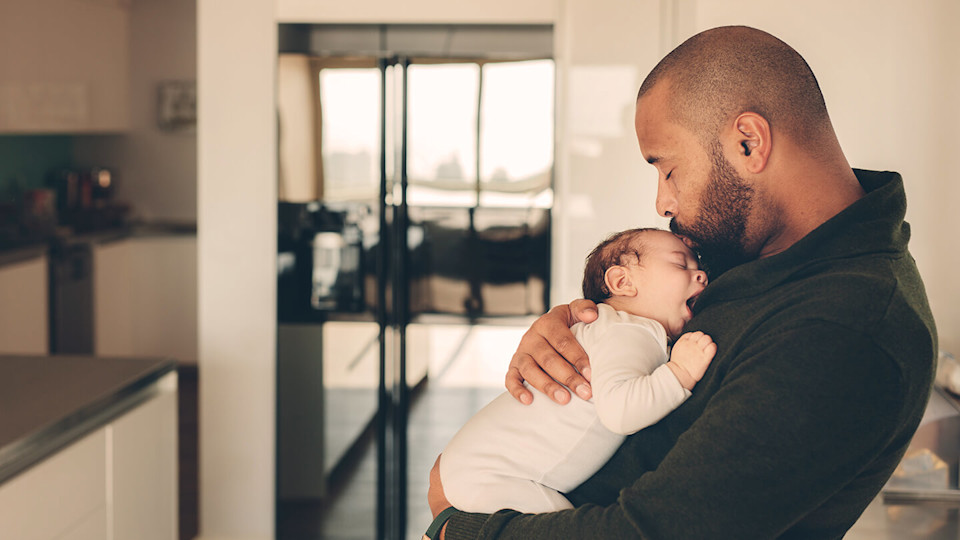 Employment law solicitors
Slater and Gordon's specialist team of employment lawyers have the experience and the approach you need. Call us now on 0330 041 5869 or contact us and we'll call you.
Are you experiencing paternity discrimination?
There is no better time in anyone's life than when they've just become a new parent. Unfortunately, not every employer is happy when members of staff become parents, as it entitles you to a number of rights such as having paid time off work, including paid paternity leave and the right to attend some antenatal classes.
Most importantly, as the partner of a new mother – whether you are married or not – you may have a legal entitlement to one or two weeks leave after the baby is born. Denying you this right amounts to discrimination; if you believe that your employer is infringing your paternity rights, talk to one of our experienced employment solicitors right away. Call us on 0330 041 5869 or contact us and we'll call you.
What paternity rights do I have?
As long as you've worked for your employer for at least 26 weeks and earn at least £123 a week, you can give notice to your employer of your intention to take paternity leave at least 15 weeks before the baby's due date. To do so you must also be:
The baby's biological father
The husband or civil partner of the mother – including same-sex partners
Someone who is co-adopting the baby
A commissioning parent, if you're having a baby by surrogacy
This will entitle you to take one or two weeks off after the baby is born while receiving either 90% of your usual pay, or £172.48 a week, whichever is the lower amount.
It's also worth bearing in mind that you're entitled to paid time off to attend two antenatal appointments, up to a total of 6.5 hours off for each.
Am I entitled to shared parental leave?
Shared parental leave and pay describes the situation where you and your partner are eligible to apply for shared parental leave (SPL) and statutory shared parental pay (ShPP) when you're having a baby or adopting a child together. In these circumstances, you may be able to share up to 50 weeks' parental leave and up to 37 weeks' parental leave pay between you.
As a father, you can also rest assured that your employment rights are protected while you're on paternity leave or shared parental leave, ensuring that you:
• Continue to accrue holiday
• Continue to receive expected pay rises
• Can return to work at the end of your paternity leave
If you believe that your paternity rights are being infringed, or that your employer is discriminating against you in any way for reasons of your partner's pregnancy or your paternity, our experienced employment solicitors are always here to help. Call us on 0330 041 5869 or contact us and we'll call you.
I would 100% recommend Slater and Gordon if you need any help in employment law. They offer an incredible service.

H L (employment case)
The Manchester Office has been very professional, helpful and prompt when dealing with a settlement agreement regarding my voluntary redundancy. I would have no hesitation in recommending Slater and Gordon for any employment law issue.

D M (employment case)
I am very happy with the service provided which was professional, quick and efficient. I would certainly recommend Slater and Gordon Lawyers should any chance arise. Huge thank you!

V K (employment case)