Accident at work
Legal advice for construction workers
Despite having stringent health and safety laws in the UK, construction is the most dangerous industry for work-related accidents. Knowing this, only 30% of construction workers make a claim for their workplace injury. Within this hub, you'll find key resources and information to ensure that if you've been injured on the job, you don't suffer in silence.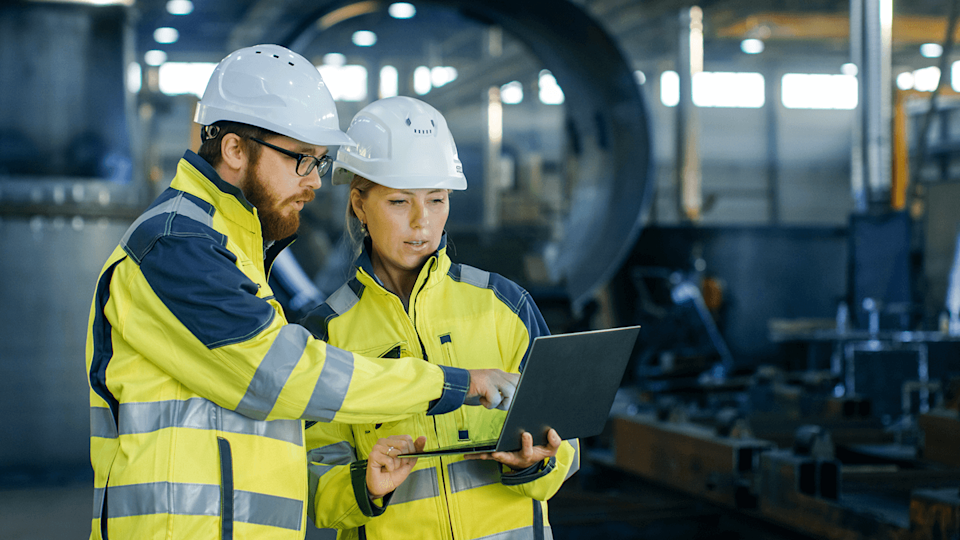 Why contact a construction accident lawyer?
Employers are responsible for ensuring a safe work site and that all proper protection systems are in place and procedures followed, while workers have a responsibility to ensure they are using protection and following protocol properly.
If you have conducted your role to the correct procedures and an accident has still occurred through no fault of your own, speaking to an experienced solicitor could hugely benefit your recovery and alleviate any financial burdens.
"I don't think my injuries are serious enough"
Even if you don't think the injuries you sustained are serious enough to make a claim, if they've had a negative impact on your lifestyle, your ability to work, or your finances, it's time to approach a solicitor.
"I don't want to lose my job"
Many think that bringing a claim forward for a workplace accident will cause friction between themselves and their employer. The truth is you cannot be sacked for approaching your employer with an accident at work claim. Employers have a duty to keep you safe and should have liability insurance in place for these exact circumstances.
"I don't want to go through the legal process"
Our accident at work solicitors are experts within their field and work tirelessly so you receive the highest standard of care you need to recover. We aim to make the process as seamless as possible by clarifying any legal terms and keeping you up to date throughout.
Watch how we helped Steve, who sustained serious injuries after being electrocuted on site.
Accidents in construction sites are all too common. By making a claim, you're standing up for fellow construction workers and sending a signal to employers that they won't be let off for allowing these things to happen. Rightfully gaining the support you need could stop such instances from happening again.
What construction injury can I claim for?
There are many instances where those in the construction industry could be hurt, whether the right training wasn't provided, or employers weren't following the correct health and safety procedure. The most common types of accidents construction workers face are:
Struck by a moving/falling object
Falls from a height
Slips, trips, falls
Struck by a moving vehicle
Cuts/lacerations
Muscle strain
Machinery accident
Caught between objects or machine
Scaffolding accident
How Slater and Gordon support construction workers
Our construction accident lawyers support numerous construction workers every year, it's what we're here to do. We ensure that your claim for compensation is handled effectively and will also organise your access to the best rehabilitation available, so you can focus on recovery.
In some cases, where you require financial assistance to pay for medical care, loss of earnings and any other related costs, we'll apply for interim payments before your claim settles, removing any monetary stress.
Jamie Day, accident at work expert, puts it best.
Jamie's message to construction workers
If you've suffered an injury during a construction job, contact us today or call us on 0330 041 5869.
Steve's story
Steve was electrocuted whilst at work on a construction site. He suffered severe injuries and is no longer able to perform his usual day to day activities. Discover how this construction accident impacted Steve, and how or experts helped him get the rehabilitation and compensation he deserves.