Personal Injury
Can I be fired after an accident at work?
We outline your options if you have had an accident at work and are concerned that you might be fired for making a claim. Find out your rights here.
14 September 2023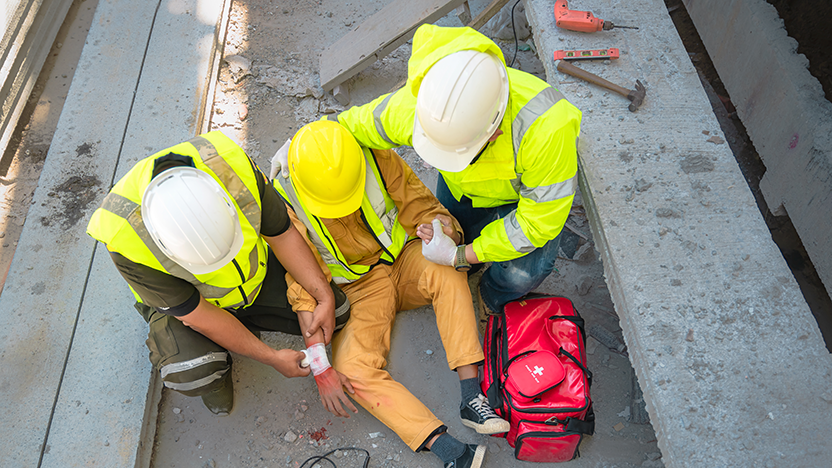 If you have had an accident at work, you may be reluctant to bring a claim against your employer in fear you may lose your job. This is a common concern for many, but by law, employees cannot be fired or dismissed for bringing a claim after being involved in a workplace accident.
Under the Health and Safety at Work Act (1974), all employers have a legal responsibility to ensure that employees have a safe and secure working environment. To adhere to their duty of care, employers should ensure that health and safety procedures and adequate training are in place to mitigate risks.
This means that your employer should provide you with the right equipment, training, and aids to help you perform your job safely. Risk assessments and safeguarding measures should be implemented to ensure that your working environment, whether it is an office or a warehouse, is safe for everyone working and visiting the premises.
What legal action can I take?
If your employer falls short in their duty of care, and you have an accident as a result, they are legally liable through employer negligence. In this instance, you have the right to bring forward a personal injury claim against your employer.
You should contact a personal injury solicitor to help you with your claim, who can assist you in gathering information including medical records, witness statements and other relevant evidence. All of which is vital for your claim.
Our expert accident at work solicitors help you recover compensation for any suffering, but we also factor in loss of earnings, medical costs and future expenses your injuries may impact. Where required, we also organise your access to the best rehabilitation treatment and seek interim payments, so you can begin recovery before your claim settles. Our network of partners and support organisations can also help aid your recovery and put you in touch with people who have sustained similar injuries. If you continue to work for your employer after making an accident at work claim, they are legally obligated to treat you fairly, and cannot behave differently towards you because of your claim. You still have the same employment rights as anyone else at your place of work and your employers' actions should reflect this. According to the Employment Rights Act (1996), an employer cannot dismiss an employee unreasonably, meaning that they need to provide a valid reason for terminating their employment. If an employer fails to provide this information, a claim for unfair dismissal may be brought. In order to prove that you have an unfair dismissal claim, you would need to prove that:
Your employer breached their duty of care requirements.
You suffered an accident, which caused injuries as a breach of the duty of care.
If your employer did act fairly, and did carry out their duty of care, and it was the employee who did not follow the health and safety procedures, you can be fairly dismissed. As you have a responsibility to keep yourself and colleagues safe, if you have acted negligently, your employer may not be liable for your injury, and it would be within their rights to fire you. If you believe you have been unfairly dismissed, it is always best to speak to an employment solicitor about your case.
How can we help?
At Slater and Gordon, our expert solicitors are here to help you throughout the process. Our personal injury team has decades of experience of helping people who have suffered a workplace injury, so you can have peace of mind that your solicitor is working tirelessly to ensure you receive access to the best rehabilitation and treatment, allowing you can focus on recovery.
We're also able to refer you to our in-house specialist employment team should your employer treat you unfairly due to your accident at work claim. If you've had an accident at work, or been unfairly dismissed for having one, contact our expert solicitors either online or by phone at 0330 041 5869.