Personal Injury
Injured construction workers can lose over £5K
Market research carried out by Slater and Gordon shows that only 30% of construction workers will make a personal injury claim. Find out more here.
19 September 2023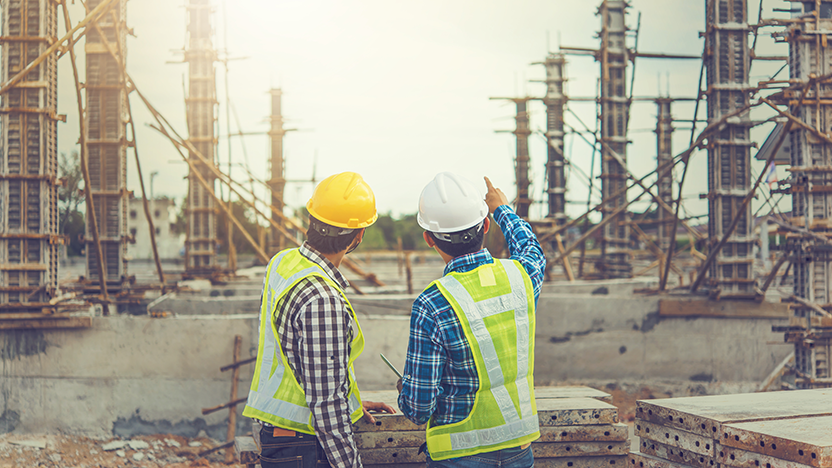 Nearly 80% of people working in physical construction have suffered injuries resulting in them losing more than £5K in pay on average.
Our latest research found that the average length of time to be off work due to injury is 28 days, though 18% of people had to stay off work for more than a month. On average, those injured lost out on £5,262 of pay with one-in-ten losing out on more than £10,000.
Despite this loss of income, only 30% of people ever make a claim and 53% didn't think the injury was bad enough to warrant making a claim. Other reasons for not pursuing a case included fear of losing their job (27%) and the legal process being "too much work" (21%). A further 17% didn't think they could afford employing a solicitor to take on their claim.
Senior associate, Nicholas Hagi Savva, said: "These results show that many people working in construction are thinking twice about pursuing claims for compensation even if they have suffered a serious injury at work simply by being unaware of the claim process.
"Injury at work claims use a conditional fee agreement, more commonly known as "no win, no fee". This means there is no financial burden put on the injured party at all. A reputable solicitor will also manage and conduct all the work, ensuring that no additional pressure or work is placed on the victim.
"As a law firm that specializes in personal injury cases, we have seen first-hand the devastating consequences of accidents on construction sites. We are committed to holding those responsible for construction site accidents accountable, however, we would much rather see these accidents prevented in the first place.
"Often, those who have been injured whilst at work aren't sure of their rights and what their next steps should be. We want to make sure everyone has access to the information they need to make informed decisions and our toolbox of content will do exactly that."
There have been significant moves taken in recent years to improve the safety of people working on construction sites, but it is still a high-risk industry and accounts for a high percentage of fatal and serious injuries.
At Slater and Gordon, we have created a toolbox of resources for people within the construction industry to access free of charge. Within this hub, you'll find key resources and information to ensure that if you've been injured on the job, you don't suffer in silence, including a template letter to share with your employer to formally report an accident and information on your legal rights. To access the toolbox and all the information, click here
For more information on accidents at work and the next steps to take, contact us online.