Personal Injury
Nicholas Hagi-Savva
Senior Associate Solicitor
I enjoy the many challenges that come with serious and catastrophic injury work and have a reputation for taking on – and succeeding with – cases that others would not consider. I take pride in going above and beyond for my clients to ensure that they have access to justice at a time of their greatest need.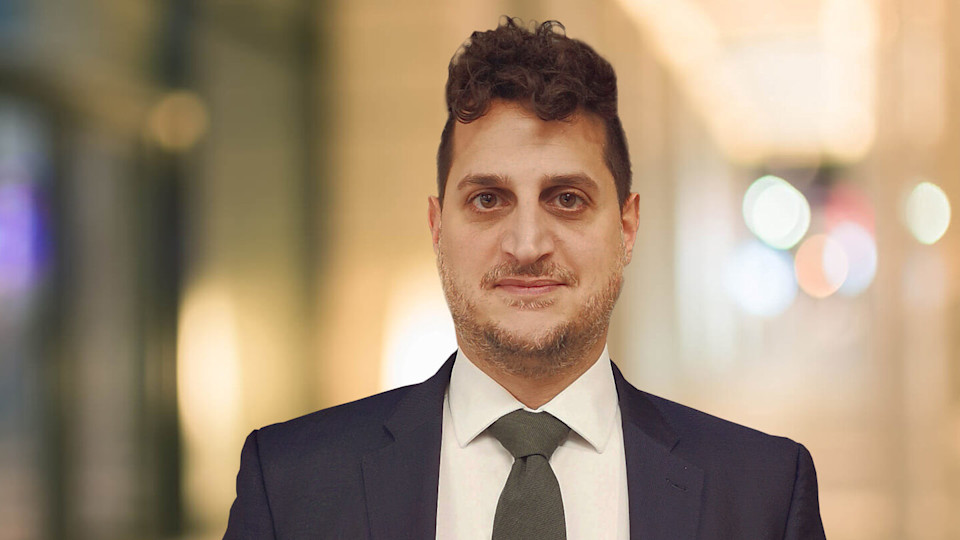 Get to know Nicholas
I have worked in law since 2004 and qualified as a solicitor in 2007. In 2012 I joined Slater and Gordon Lawyers (then Fentons Solicitors) and am now a senior associate in the personal injury team in London.
I have a great deal of experience in most areas of personal injury law, in particular employers' and public liability cases and cases involving serious and catastrophic injuries. I also have experience in fatal accidents and road traffic accidents.
I have a particular interest in cases involving novel points of law and/or unique challenges on liability, and I have also represented clients with complex injuries, including brain injuries, spinal injuries, and severe burns.
I regularly conduct my own advocacy, representing clients at hearings in both the County Court and High Court, as well as supporting families at Inquests and Magistrates' and Crown Court hearings.
Career highlights
I have received media attention for some of my work, including a case involving serious facial injuries suffered by a participant in a Tough Mudder event, which left her requiring dental treatment for the rest of her life. I achieved a six-figure settlement for this individual.
I negotiated a settlement in excess of half a million pounds for the wife and family of a man who died in a tragic accident whilst working on a boat on the River Thames.
I negotiated a settlement for a man who suffered a brain injury at Camden London Underground station, having taken on his case close to the three year limitation date after he was dropped by another firm. This man has since founded a charity to assist people marginalised due to the fallout of brain injuries, neurological conditions, or other long-term health conditions.
I also achieved a £300,000.00 settlement for a pedestrian who was seriously injured in a collision with a vehicle, causing her to sustain significant and life-changing head, physical, and psychological injuries.
Recognition
I have been nominated for recognition in the 2021 Chambers & Partners and Legal 500 guides.
Internally, I achieved the award of having received the most 5-star Google and TrustPilot reviews from clients nationally in 2020.
The extra mile
I am a member of the Law Society. I am also a member of the Family Liaison Officer team which provides training and support to Family Liaison Officers and bereaved families.
I have also been named as an Ambassador for Slater and Gordon, with the purpose of acting as a voice of our people internally, and advocating our brand by sharing experiences of working at Slater and Gordon with our external networks.
Contact Nicholas
Office: London
When no other solicitors would take on my case (as I had signed a waiver), Nick at Slater and Gordon took it on. The service I received from Slater and Gordon was nothing short of professional yet empathetic to the trauma I was going through. I always felt as though they had my best interests at heart. I would highly recommend this service to anyone looking for honest, caring representation. Client testimonial (for Nicholas Hagi-Savva)
To thank you for all you've done seems so inadequate... but thank you so very much for everything... thank you for all your support and all you've done in this process... once again, thank you for being the strength beside me that you are. Client testimonial (for Nicholas Hagi-Savva)
In the first week he had the basis of my claim understood and proceeded on my behalf. Everything was explained before commencing, there were no hidden costs no extras. Completely satisfied and would recommend Slater and Gordon to anyone. Client testimonial (for Nicholas Hagi-Savva)